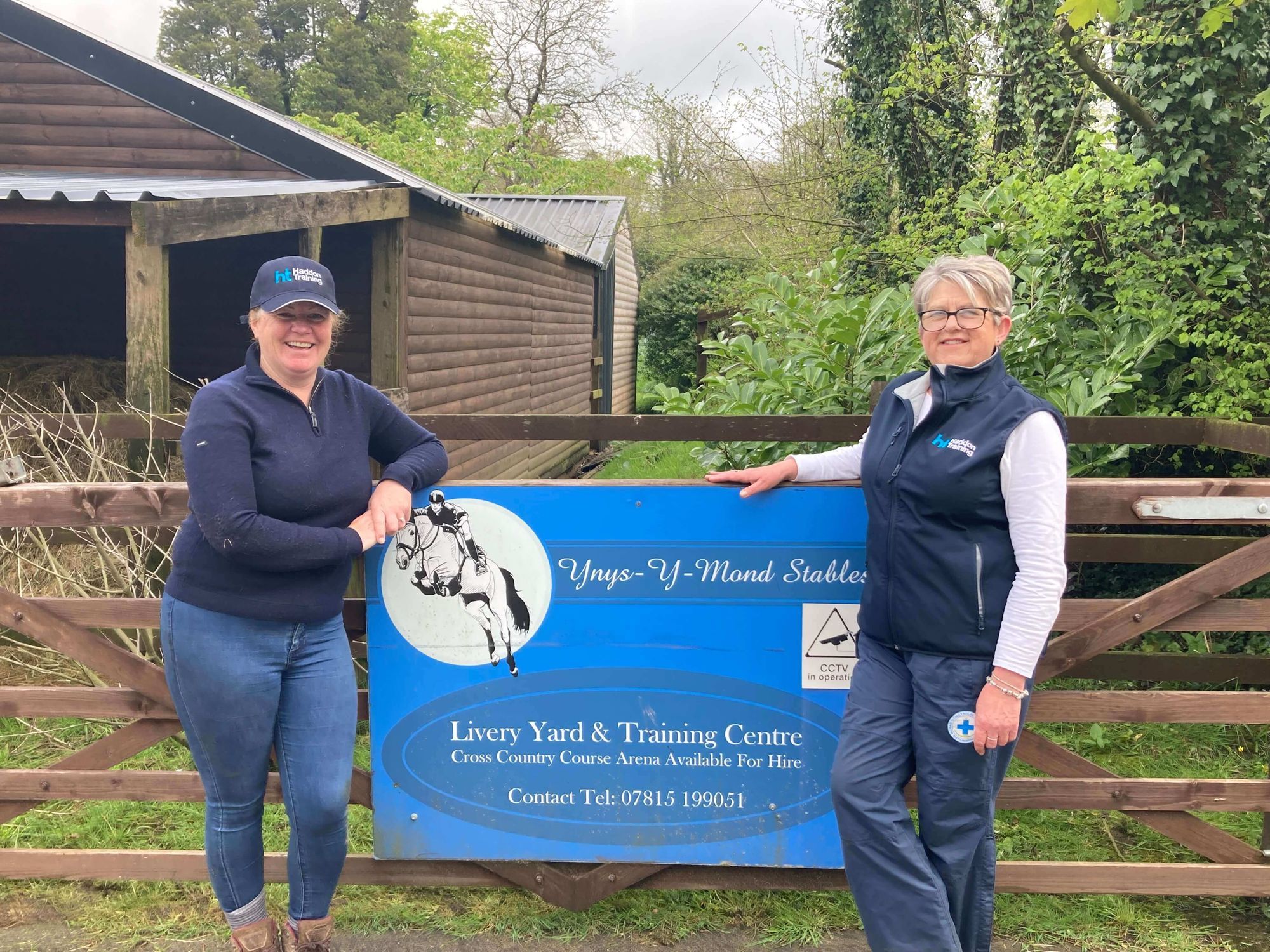 Haddon Training, part of Educ8 Training Group have been working with Ynys-Y-Mond Equestrian Centre for over five years. Senior Account Manager Diane Harding, caught up with Yard Owner Rachel White. She tells us how apprenticeships have benefited her business and staff.
An exciting, diverse yard
Based on the outskirts of Swansea Ynys-Y-Mond is a livery yard and small riding school. With eight horses we regularly run shows and clinics, everything from junior camps to clinics with four star eventers.
We have six staff members who work full-time, part time and casually. Everyone is committed to their role on the yard, ensuring the horses are well taken care of as a priority.
Our Equine Groom Alex has been with us for over two years. He's due to complete his BHS Stage 3 Professional Groom apprenticeship and will then progress to Level 4. Another apprentice, Harrison is one of our newer members of staff. He will be starting his Horse Care Level 2 apprenticeship shortly.
Apprenticeships combine theory and practice
Haddon Training have been supportive, encouraging and helpful. The trainer coaches attend the yard to meet with learners and support with coursework and any exams. Having a teacher come in is really beneficial. It allows the learner to complete the academic side of the training as well the practical.
Through the help of apprenticeships, we've recruited our staff. They are younger staff so can be a little inexperienced, but with support from Haddon Training they will gain a recognised qualification. The courses combine theory and practice and that's hugely important.
Recruiting apprentices is the best thing we have done
Our yard manager started as an apprentice nine years ago and she now runs the yard. She's fully qualified and knows the yard inside out. We've been able to support staff and offer training. Some have progressed to other roles in the yard, and others have progressed to other roles in the industry.
Working with Haddon Training has been great. I get support as a business owner and my staff get support with their qualifications to further their career.
Apprenticeships are fully funded
Haddon Training offer a range of equine and animal care qualifications throughout Wales. They are free to both the employer and learner as they are fully funded by Welsh Government. To find out how we can help your business, contact us today.