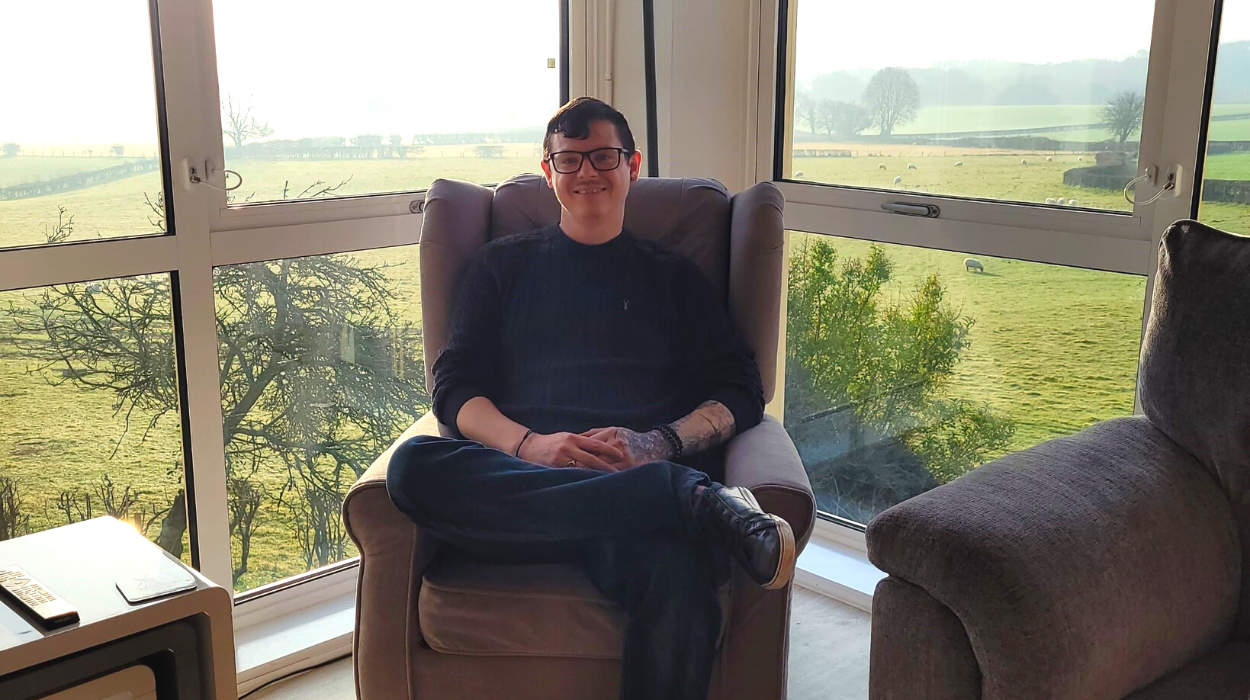 Educ8 Training have partnered with Newport City Council to deliver Level 3 Health and Social Care (Children and Young People) qualification to a new cohort of care workers in time for the opening of their brand-new children's residential home.
Gareth Davies, residential manager from Newport City Council leads on the launch and shares his experience of working with Educ8 Training as a learner and employer.
Our internal training team at NCC were looking for a provider to support them with 22 new staff members and I suggested to my team manager to reach out to Educ8 Training.
Based on my previous experience as a learner, I knew that Educ8 were exactly what we were looking for. They were efficient and allowed us to put everyone who needed the qualification, onto the course almost instantly.
So far it has proven to be a success. I don't doubt that other managers will follow suit, as they have been so effective and taken the pressure off our internal team.
Graduating as an apprentice
When I started my career working with children and young people, I worked for the private sector and all my qualifications were completed through Educ8 Training. I qualified in Level 3 Health and Social Care (Children & Young People), Level 5 Leadership and Management and Level 5 Management.
Gaining a qualification is important to my team and colleagues. When I told them they would be able to graduate with a cap and gown they were surprised because they didn't know that was an option.
I didn't go to university and neither did a lot of the care workers I work with. I remember my mum thinking that I would never graduate but that Is something people aren't aware of. Having the opportunity to graduate and celebrate their achievement will be a very special moment for them.
Recruiting the right people
Since starting, nearly all of our staff members have signed onto the Level 3 Health and Social Care (Children & Young People) course. During the recruitment process, we noticed some had qualifications, and some hadn't. But that didn't matter, because every one of them shared the same values.
You can teach people about policies and legislation but what you can't teach is generally caring about a child. We've found the right people with the right qualities and are simply building around that through this course.
By investing in our staff, I know the outcome for the children will be so much better. It is important that staff feel listened to and there's opportunity for them to grow.
Educ8 Training have always been flexible with their approach. Some providers including colleges, are reluctant to come out but Educ8 regularly check in and touch base with you.
If you aren't going into the workplace to see the work, then you are relying on statements or written work. Apprenticeships are more than that. They are about linking it altogether and that's what Educ8 do better than any other provider.
Our staff seem to be more motivated and understand the 'whys' of what they are doing. Whether you are looking to sign up yourself, upskill current staff or recruit new staff. – everyone will benefit.
Are you looking to recruit an apprentice or train your current staff? Find out how we can help you and your business here.