Business Administration
Jobs in administration exist across every industry. From secretaries and administrators, to executive assistants and office managers. This wide-reaching career path requires organisation and effective communication. Administrators are the heart of every office, ensuring the business runs smoothly.  
Take your admin career to the next level with a recognised course. As a business admin apprentice, work towards an accredited qualification. Apprenticeships are work-based learning – you will learn on the job. Employers value workplace experience over classroom teaching. Gaining practical office skills is an effective way of progressing your career.
What to expect as a Business apprentice
Enjoy a blended learning approach with a mix of independent study and one to one support from your trainer coach. Qualifications are tailored to your job role and the needs of the business. Choose from a range of mandatory and optional units to suit your skills gaps and career goals.  
Working in administration can be demanding. Dealing with requests from across the business can be overwhelming. Flexible study is important – we want you to succeed. Even with a busy schedule, an apprenticeship means you can fit your studies around a busy work, home and family life.  
Discover our online learner Moodle which has lots of resources to support you. The resources have been designed by us, for you, and are completely exclusive to Educ8 Training, making our apprenticeships in business admin unique. 
What you will learn during your course
Our Level 2 and 3 courses will improve your practical skills and help with teamwork and staff morale. Typically, as an administrative assistant you will learn to support and develop working relationships with your colleagues.
Mandatory units cover the principles of business administration, including how to manage professional development and understanding the needs of your organisation. We also offer optional units, from managing budgets to using administrative methods, such as spreadsheet software or voicemail systems.  
Level 3 and 4 Business Administration focuses on improving skills in areas including people management, risk management and designing and implementing new business systems and processes. 
Business courses from Level 2 to 4
Offering multiple levels of our Business Administration courses, means anyone can study an apprenticeship, no matter where they are in their career.  
Level 2 Business Administration is perfect to enter into an administration role. Support your colleagues and build confidence and skills. Our introductory business admin course is suitable for anyone entering the industry. Level 3 Business Administration is for learners who want to improve their skills and develop in their role.  
For learners directly involved in demanding administrative roles, improve your skills with our Level 4 Business Administration qualification. Demonstrate management responsibilities through activities such as resource management, negotiating, agreeing budgets and promoting innovation and change. You will have the authority to present a solution without needing to consult others.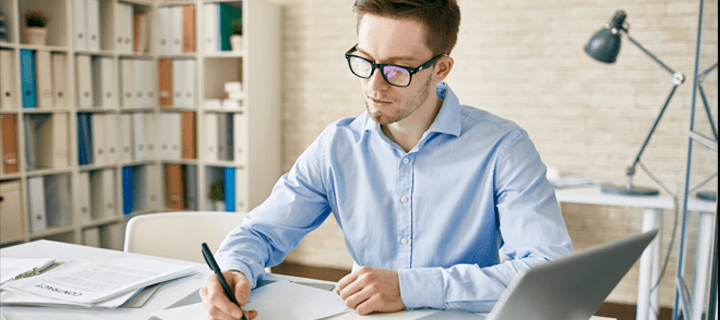 Level 2 Business Administration
Level 2 will improve your practical skills, helping with teamwork and staff morale. You will learn how to support your colleagues more effectively.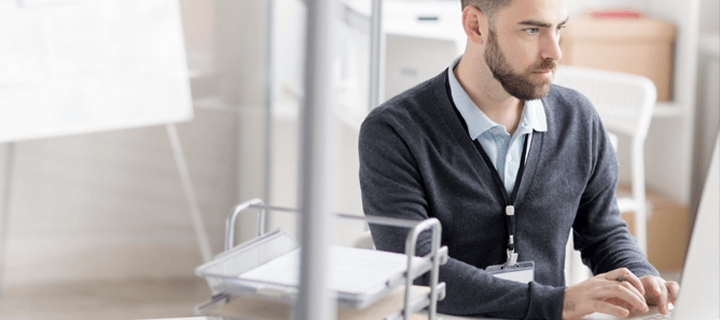 Level 3 Business Administration
Level 3 will equip you with a broad range of administrative skills such as information management, event co-ordination, systems analysis and project management.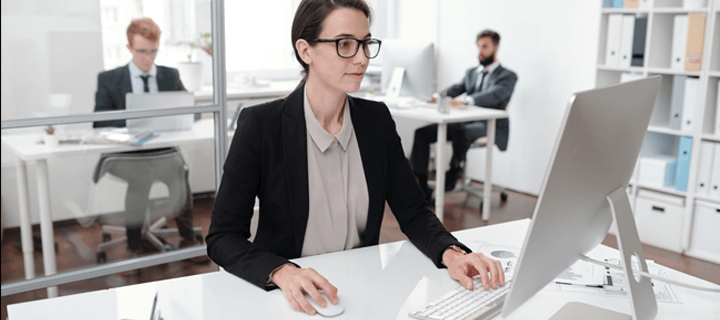 Level 4 Business Administration
Level 4 is designed to reflect the work of administration staff across a range of industries and organisations.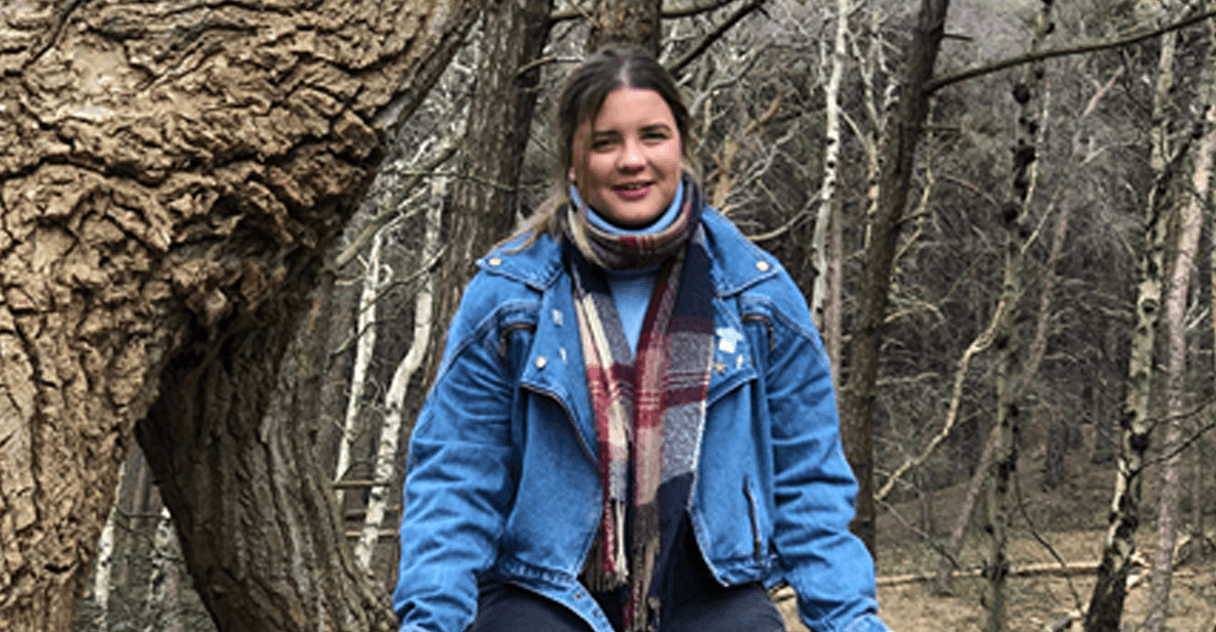 " Taking as many learning and development opportunities is very important as it broadens and enhances your skill range. "
Elinor Whitcombe, Business Admin Apprentice, Peacocks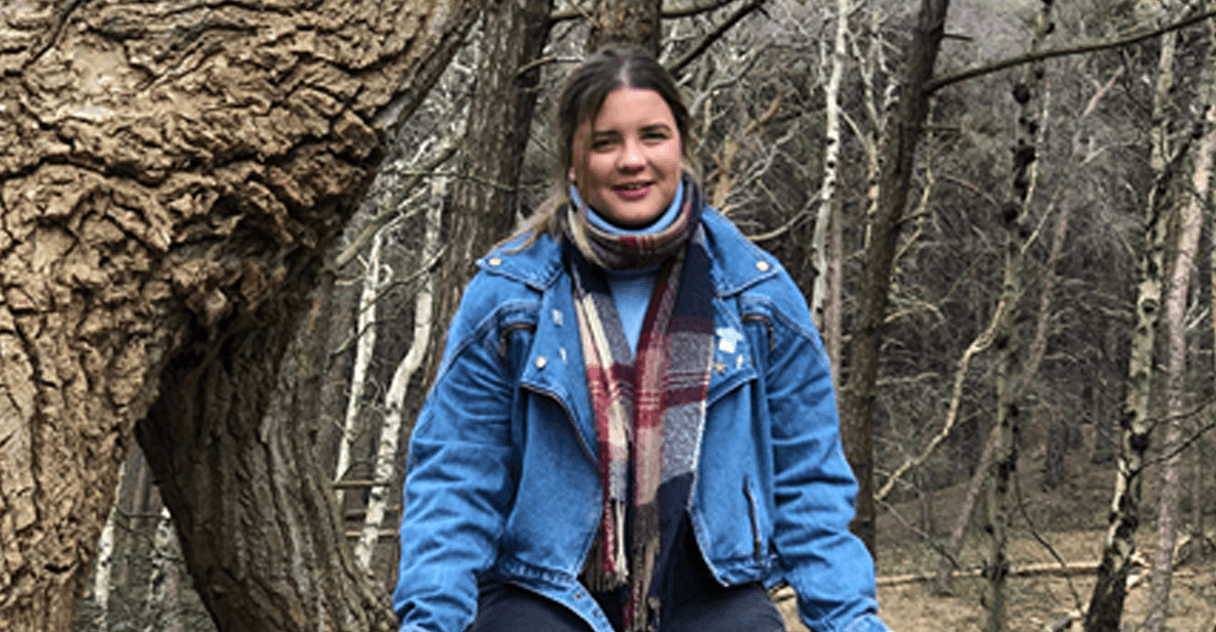 What happens after your Business Admin apprenticeship
Graduate with a nationally accredited certificate showcasing the depth of your administrative knowledge. Transferable credits earned can even be used for further study. Progress through the multiple levels of business admin courses that we offer, working your way through levels 2, 3, 4 and 5.
On completion of your apprenticeship, you will hold an accredited City and Guilds qualification and be invited to our annual graduation ceremony, Gradu8. Held in September each year you will get to graduate in a cap and gown in front of family and friends.   
Business Administration apprenticeships in Wales FAQs
How long does a Business Administration course take?
Depending on the level of the apprenticeship you study with us, our business admin apprenticeships can take from 12 to 18 months to complete.
How much is a Business Administration course in Wales?
The courses we offer are free, they are fully-funded by the Welsh Government meaning no cost to you or your employer.
What will I study on a Business Administration course?
Apprenticeships provide you with the skills you need to succeed in your career. They are work based qualifications, meaning you study while you work and get paid a wage. Employers value the practical skills you will gain during an apprenticeship and often look for them over classroom studies. Depending on the level of course you study, you will learn a range of skills.
How do I find a Business Administration course near me?
For those who are looking for a job vacancy in an administration role, we have apprenticeships available which you can apply for on our vacancies page. If you are already in an admin role and want to upskill, contact us for a chat.
Who can study an apprenticeship in Business Admin?
If you are aged 16 – 24, you must have started your role within the last six months to be eligible for our Level 2 qualification or 12 months for our Level 3 qualification. If you are aged 25 or over, you must have started your role within the last six months to be eligible for either the Level 2 or 3 apprenticeship. Anyone can study our Level 4 apprenticeship in business admin with no time or age eligibility criteria.
I am a learner
Start your career and apply for an apprenticeship or up skill in your current role to progress your career.
I am an employer
Businesses need to grow. Learn new skills through our fully funded apprenticeships.
I am a parent
We have lots of apprenticeship vacancies. Your child will earn a wage while studying a qualification.