Animal Care
Studying an animal care apprenticeship can lead to a variety of exciting roles working with animals on a daily basis. Our courses offer a range of pathways to set you up for a successful career. Work in a variety of animal-related industries such as animal welfare, dog grooming, pet care and retail, as well as zoo and wildlife establishments.  
Focus on developing the practical skills and specialist knowledge that will set you aside from your colleagues. From grooming and preparing accommodation to feeding, handling and monitoring the health and welfare of animals. With support from a specialist trainer coach and experienced employer, you'll have everything you need to live your dream career working with animals. 
What to expect studying Animal Care
Our learners will be supported across a wide range of locations from grooming salons to wildlife parks. Each learner will receive one to one, bespoke support from a trainer coach. All our trainer coaches have an extensive amount of experience working with animals – so take full advantage of their knowledge and expertise as they help guide you through the course. 
All our courses offer mandatory and optional units. Specialise in a variety of areas with a range of optional units to choose from. Our animal care apprenticeships are tailored around you and the business – meaning that we offer a flexible approach to learning to ensure that your qualification is completed on the job. Working closely with your employer, we will ensure that everything you learn can be applied to your role.  
What you will learn during your Animal Care course
Studying our Level 2 Animal Care apprenticeship is ideal if you are just starting out and gives you the opportunity to gain hands on experience while establishing specific duties and responsibilities needed to tend to animals within your care. 
Level 3 gives you the confidence to work in more senior roles, gaining advanced knowledge and experience. Studying at this level involves the implementation, monitoring and evaluation of plans for the health and welfare of animals.  
You can expect to learn a variety of skills such as how to respond to animal first aid and how to monitor and report on animal health and welfare in line with current legislation. Enhance your knowledge of the species and breeds you work with to meet the animals' needs for enrichment and exercise opportunities. 
Animal Care and Welfare
Educ8 Training is fortunate to work with a range of excellent animal care employers who support their staff to upskill and gain a nationally recognised qualification. If you are looking for a new role, we can offer support in helping find the right one for you.
Animal welfare and wellbeing is at the heart of our apprenticeships. Our courses ensure that animals receive the highest possible care with support from our specialist trainer coaches and experienced employers. 
Help make a difference to the lives of animals. Help them get better after an accident or illness, reaffirm positive behaviour, prepare them for re-homing or help to provide a wellness service such as a walk or groom.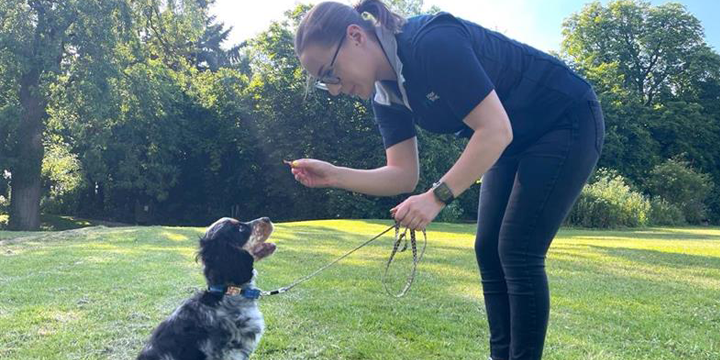 Level 2 contains a range of pathway options so learners can focus on a particular area of specialism across a variety of animal care businesses.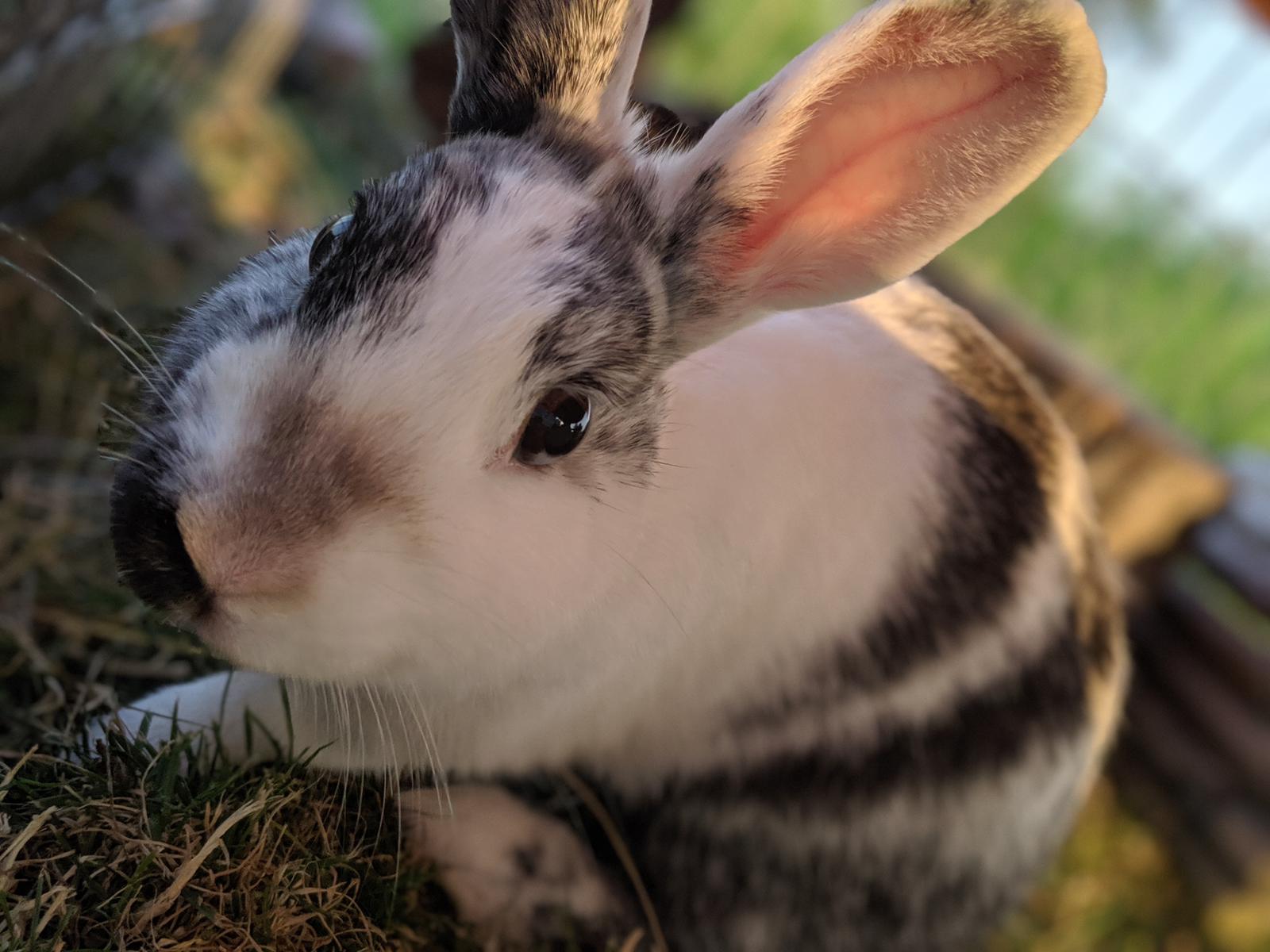 For those with a level of experience working within the animal care sector or in an animal care business, this qualification will expand the skills needed to work confidently in a more senior role.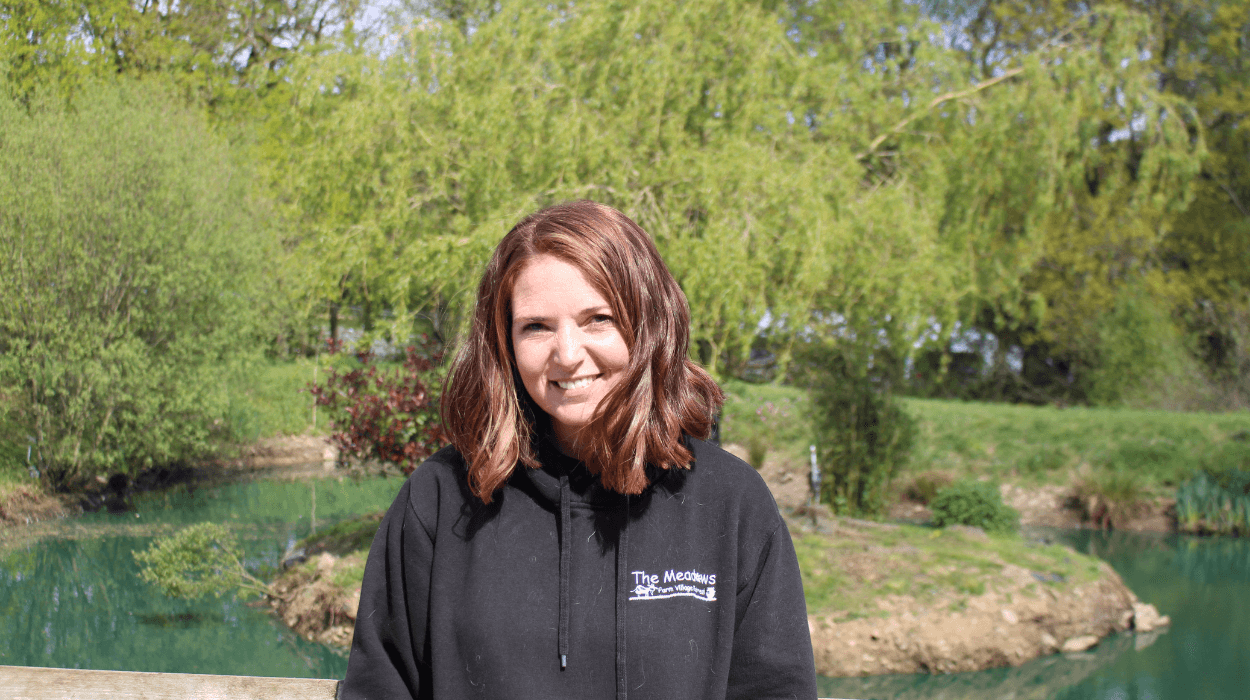 " Our apprentices show total enthusiasm for the role, as caring for animals is their passion. This improves their work ethic as they enjoy what they do. "
Megan Mock, Owner, The Meadows Farm Village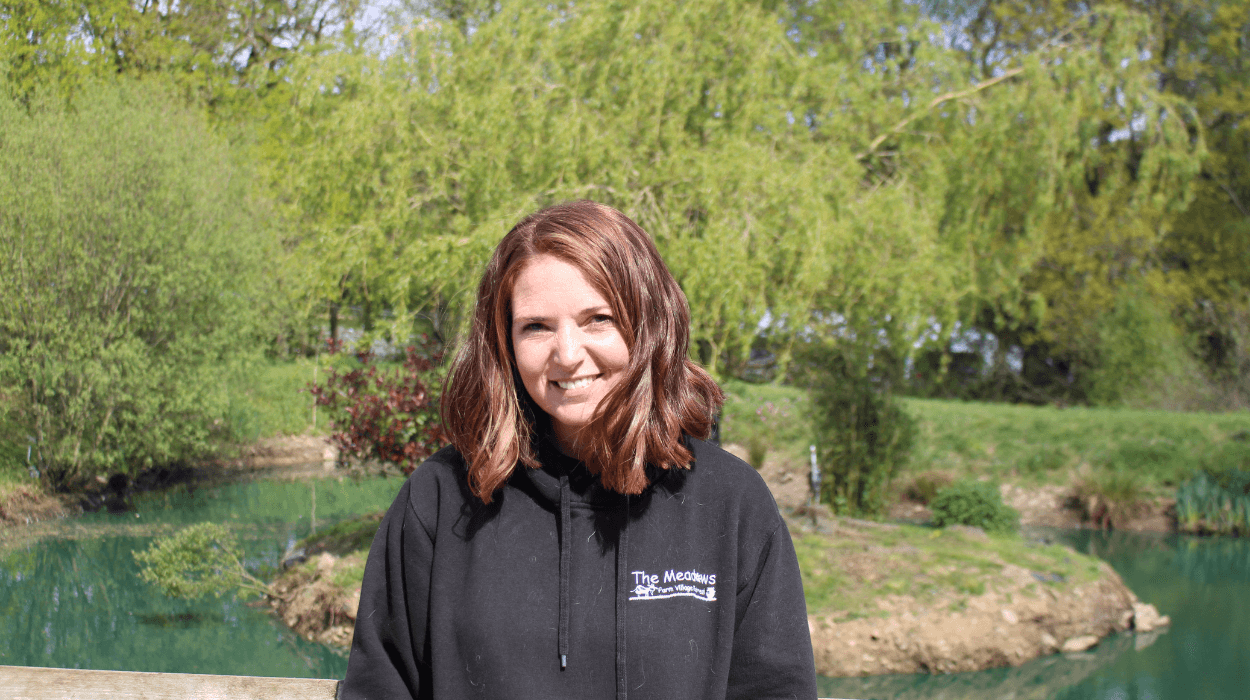 What happens after my Animal Care apprenticeship
After you have completed your animal care course, you will have received a recognised qualification that you can take forward with you in your career. Celebrate your qualification by attending Gradu8 – our annual graduation ceremony where you can invite friends and family to toast to your achievement.  
Progress your career further with additional qualifications in BHS Stages and Equine. We also offer courses in Leadership and Management to help you develop the skills for more senior positions such as team leaders and managers. Our Level 2 and Level 3 course can lead to roles such as kennel and cattery assistants, dog grooming and wildlife rehabilitation assistants, pet retail associates, farm park hands and veterinary care assistants. 
Animal Care apprenticeships in Wales FAQs
How do I work with animals?
You will need to be passionate about the welfare, care, and conservation of animals. We offer animal care qualifications to suit your skill level and career aspirations, and we can help you secure the ideal role.
What qualifications do I need to work with animals?
To study our animal care apprenticeship, you don't need any formal qualifications. You just need a strong desire to learn. We can support you to gain maths and English qualifications if you have struggled with these in the past and develop your wider curriculum skills, such as CV writing. This is in addition to the core skills and knowledge you will develop specifically in animal care.
What careers are there working with animals?
The world of animal care is vast. An animal care and welfare apprenticeship is a brilliant way to embark on your career, while deciding what area of specialism you may wish to later follow. There are a variety of roles that work within the animal care sector including dog trainer, veterinarian, farmer, or zoologist.
I am a learner
Start your career and apply for an apprenticeship or up skill in your current role to progress your career.
I am an employer
Businesses need to grow. Learn new skills through our fully funded apprenticeships.
I am a parent
We have lots of apprenticeship vacancies. Your child will earn a wage while studying a qualification.