Barbering
Study at Wales' longest running hair, beauty and barbering training provider specialist. Whether you're new to barbering, fancy a career change or looking to get higher paid job roles – look no further. Our courses will give you a platform to establish yourself as a professional and qualified barber.  
Work for a company, rent a chair, become a mobile barber or open your own business – barbering offers multiple career opportunities. Every client that sits in your chair will be different from the next- keeping the job enjoyable and exciting. Showcase your artistic side and get creative with our hands on, work-based training program.  
What to expect studying Barbering
Our barbering apprenticeships cover every aspect of barbering. Gain industry experience directly from the workplace. Learn from barbering experts and get one to one support from one of our top-quality trainer coaches.  
Studying barbering is fast paced and will get you up to speed with the latest trends and techniques in no time. Additional support can be found using our online learning platform, Moodle. You will have access to a range of resources to support your training and progression. 
What you will learn during your Barbering course
Choose from a range of mandatory and optional units. On our Level 2 course, learn how to advise and consult with clients, shampoo and condition hair and use basic cutting techniques. Choose to develop your knowledge and skills in relaxing and perming, plaiting and twisting or colouring and lightening men's hair.  
Our Level 3 Barbering apprenticeship teaches more complex techniques and practices for both hair and face. Develop your confidence in client consultation and shaving services. Additional units include colour correction, designing and creating hair patterns and providing specialist hair and scalp treatments.  
All our courses are learner led – meaning we tailor the course to you and the needs of the business. Develop in areas that interest you most and gain confidence in your ability as a barber. 
Different levels of Barbering apprenticeships
We offer Level 2 and Level 3 Barbering apprenticeships. Our Level 2 course is perfect for those just starting out in their barbering career. Level 2 Barbering will provide you with the necessary skills and basic knowledge you need to work competently and professionally as a barber.  
Level 3 Barbering is aimed at those with experience working as a barber and those aspiring to work in senior barber positions. The Level 3 qualification will cover advanced techniques allowing you move up the career ladder to higher paid positions.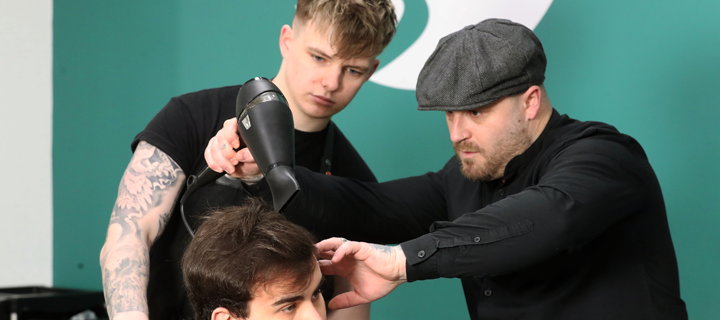 Our qualification is designed for those ready to start their barbering career, or are in a junior barber role. You will finish with the foundational knowledge, competence and professionalism needed for a successful career.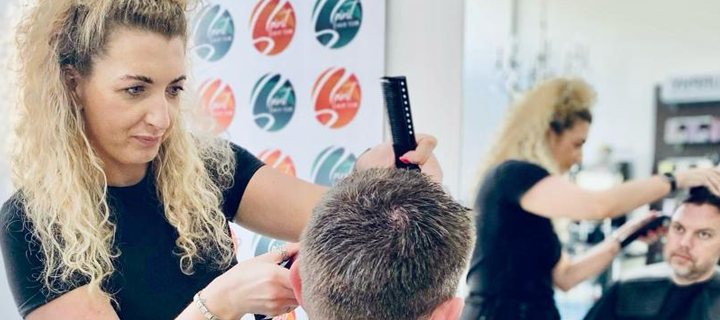 Our qualification is suited to anyone aspiring to, or currently in, a senior barber role. Complex techniques and practices will be covered, developing your ability to provide excellent barbering services to your clients.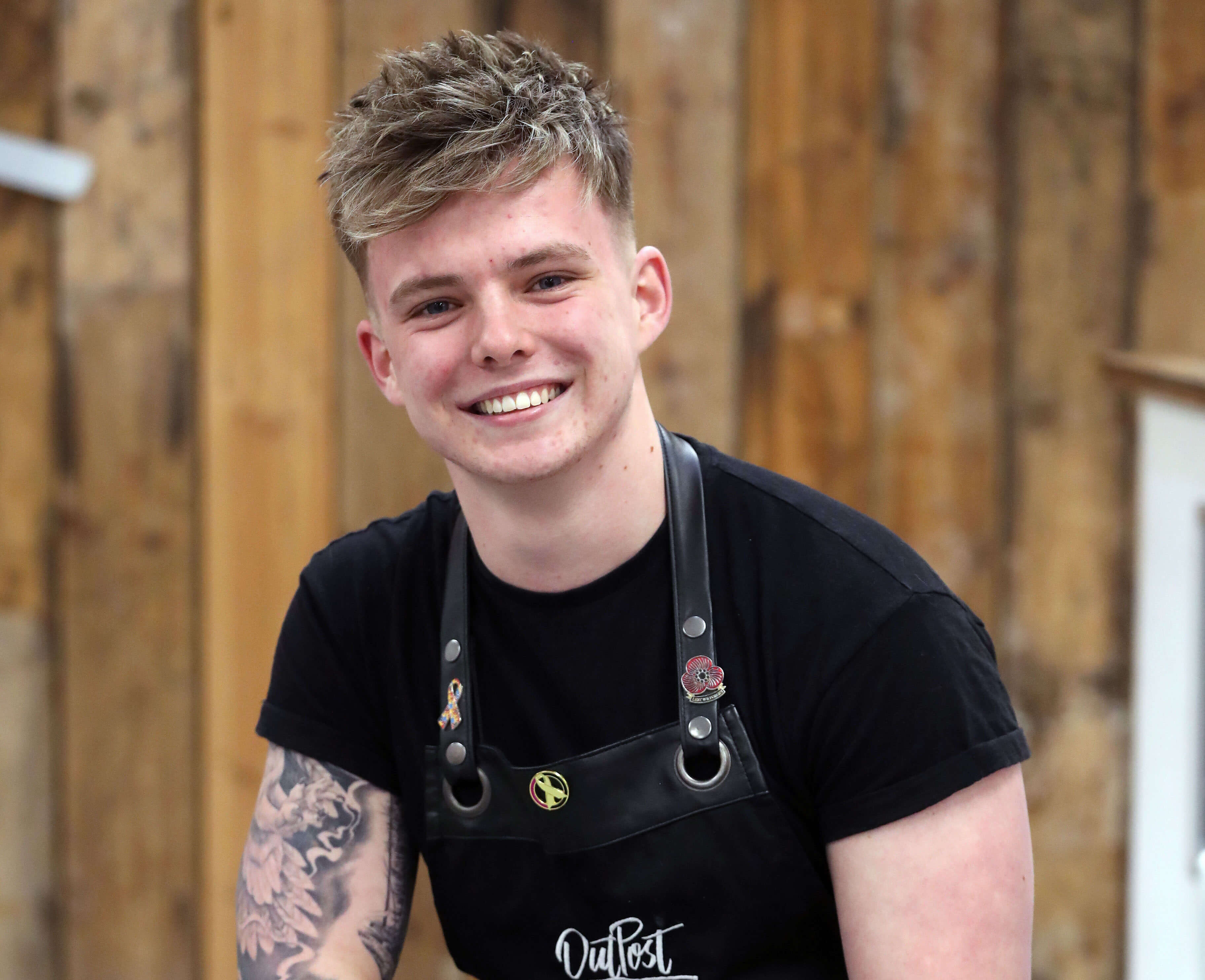 " Every bit of advice and training has helped me become a better stylist. "
Morgan Thomason, Barbering Apprentice, Spirit Hair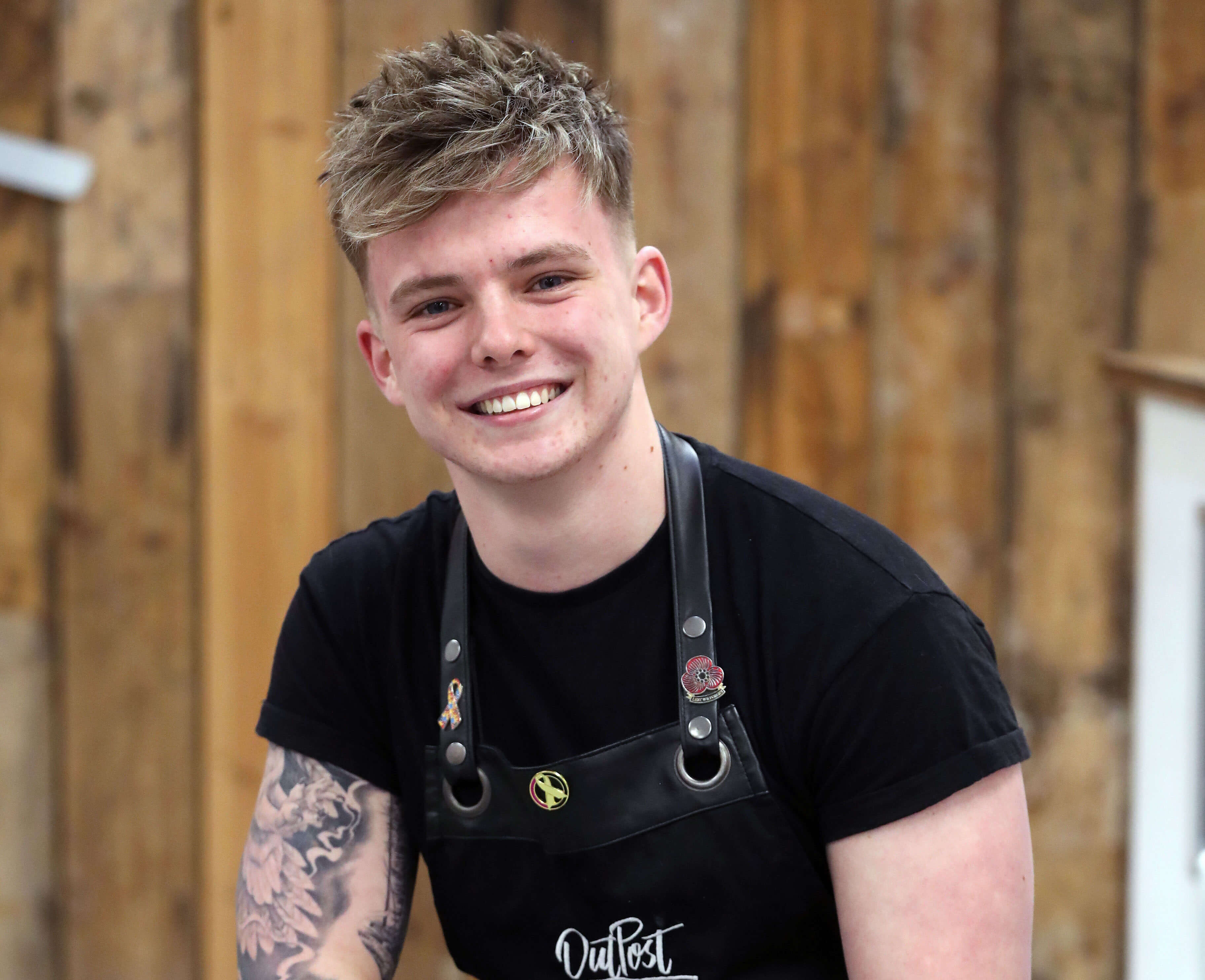 What happens after your Barbering course
Completing your barbering apprenticeship means you have officially completed your qualification and will be invited to our annual Graduation Ceremony – Gradu8. Celebrate in a cap and gown and toast your achievement. 
If you are a Level 2 graduate, why not progress to Level 3 to advance your career. Expand your skillset further with a qualification in hairdressing – we offer Level 2 and Level 3 courses. We also recommend other routes such as Level 3 Social Media for Business. This course will help you manage and grow your social media to support and promote your work. 
Barbering Apprenticeships in Wales FAQs
Why study barbering?
Barbering offers numerous benefits such as job security, a good wage and opportunities for progression. Barbering is a skill that you can take anywhere you go and can be used to open your own barber shop or work as a freelance barber. Develop your skills in cutting, styling and grooming as well as customer service, time management, business and entrepreneurship.
How long does a barbering course take?
Our barbering qualifications take approximately 15 months to complete. Throughout the course your trainer coach will arrange monthly meetings for you to discuss your course and how best they can support you.
How much is a barbering course?
Our barbering apprenticeships are completely free. No fees involved as they are fully funded by the Welsh Government. Apply directly to our apprenticeship vacancies page or chat to us about doing an apprenticeship with your current employer.
I am a learner
Start your career and apply for an apprenticeship or up skill in your current role to progress your career.
I am an employer
Businesses need to grow. Learn new skills through our fully funded apprenticeships. 
I am a parent
We have lots of apprenticeship vacancies. Your child will earn a wage while studying a qualification.