BHS Stages
The British Horse Society (BHS) is one of the largest and most influential charities in the UK dedicated to promoting the welfare of horses and those who love them. Working with BHS, we are proud to offer a variety of pathways which focus on developing a range of skills specific to the equine industry.  
You will develop specialist equestrian knowledge, while learning the practical skills needed for roles such as grooms, riders, owners and yard managers. Studying one of our BHS pathways will put you in good stead to be able to progress your career. If you are passionate about horses and enjoy learning on the job, this course might just be for you.  
What to expect from our Groom pathway BHS Stages
Our BHS Stages are broken down into different units. Each unit contains details of the assessment criteria outlined by BHS. Training for each assessment involves a mix of practical learning and practice on the yard. In addition to workshops, events, revision and study.  
You will receive one to one support from one of our BHS accredited trainer coaches, who are flexible around you and your working hours. When you are ready, you will be assessed through observation and discussion. The BHS examiner will assess your ability to complete practical tasks and the importance of why they are being performed. You may also be asked to participate in discussion of other equine related topics to demonstrate your full competency.
What you will learn in our BHS Stages
BHS Stages range from Stage 2 to Stage 4 from foundation to advanced. Our Stage 2 (BHSQ Level 2 Foundation Groom) pathway is ideal for those interested in becoming an assistant groom. This course gives you insight into equine care and management and the principles of teaching. 
Studying at Stage 3 (BHSQ Level 3 Groom) is suitable for those working within a specific equine discipline and will develop the skills required to work with and care for several horses at the highest standard. 
Our Stage 4 (BHSQ Senior Yard Manager) course will allow you to apply for more senior roles. This will demonstrate your ability to be able to work independently and successfully manage an equestrian business. Professional riders who have experience in riding and training competition horses can study our Stage 4 (Riding and Training Horses) pathway.
Providing you with the knowledge to progress
Our BHS qualifications are designed to ensure that you have the right skills needed to progress and fulfil your career goals working in the equine industry. Whether you are just starting out or already working as an experienced groom, we have something for everyone – wherever you're at in your career.  
Through completion of our Stage 2 qualification, you have demonstrated that you are able to competently care for horses with limited supervision. While Stage 3 proves that you have a solid understanding of business management as a professional groom. 
Finally Stage 4 confirms that you can confidently and independently train others and be responsible for an establishment or work as an effective freelance coach.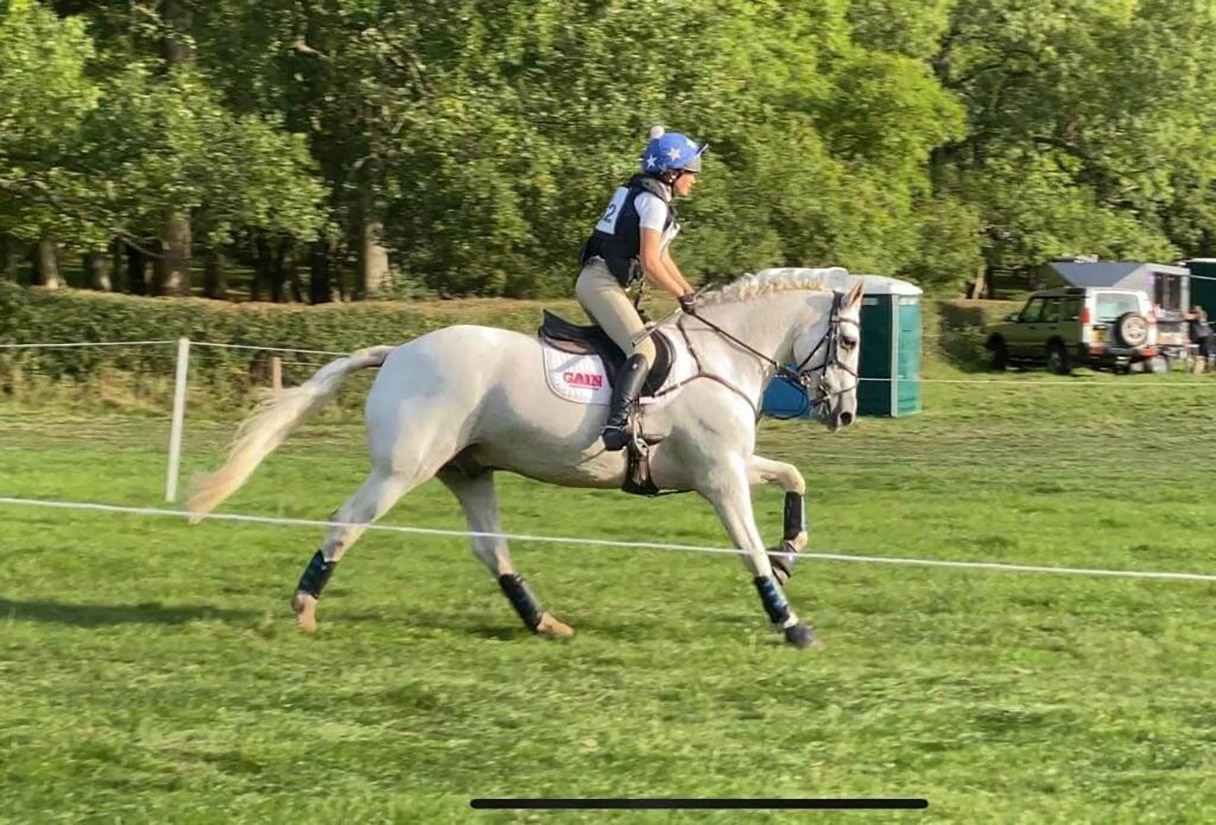 " Gaining these qualifications has opened the doors to lots of new opportunities and have expanded my knowledge in the equestrian industry. "
Georgie Driver, BHS Apprentice, Venture Sport Horses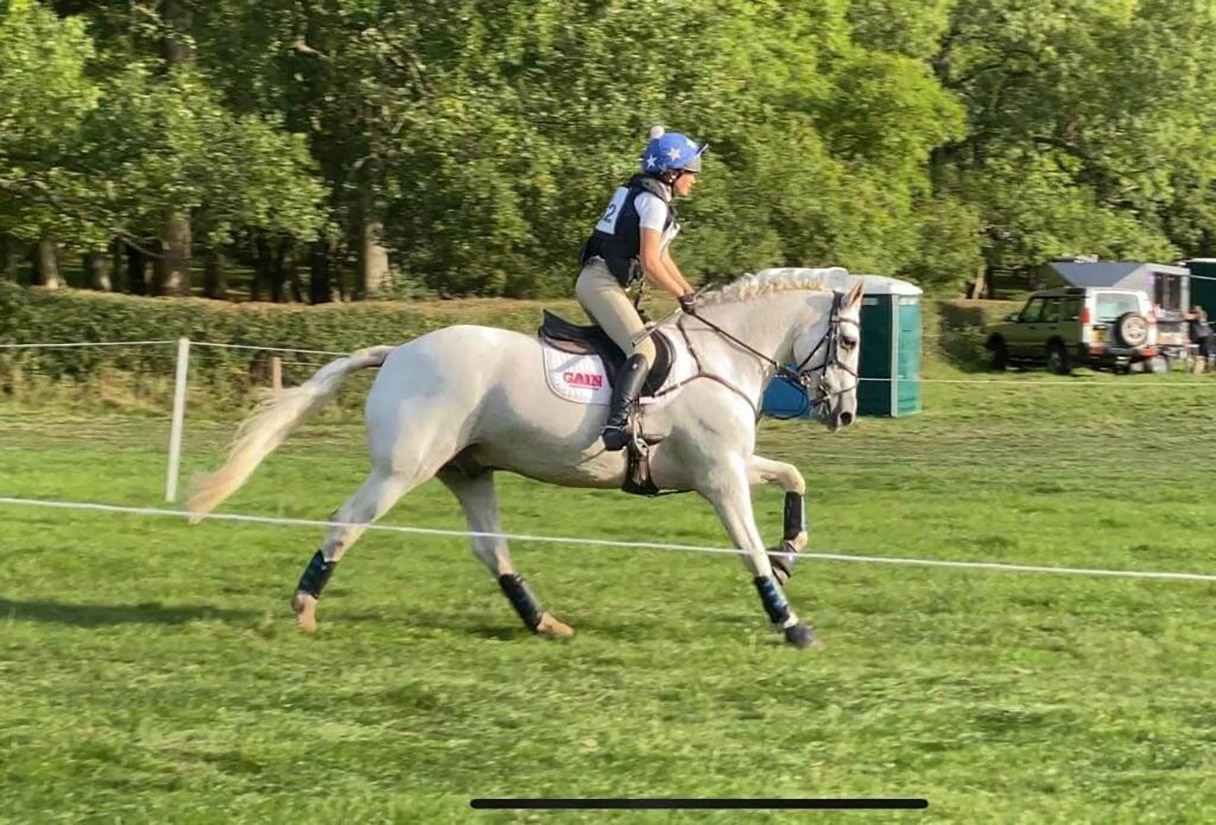 What happens after the BHS Stages
If you successfully complete one of our BHS courses, you will have gained a globally recognised BHS certified qualification. You will have the opportunity to evidence your learning when applying for new roles and when taking on additional responsibilities.  
If you have begun your career at Stage 2, work your way up through each stage to gain a better opportunity for higher paid roles. Accelerate your learning by having more than one qualification under your belt. Attend our graduation ceremony to celebrate your achievement .
BHS pathways in Wales FAQs
Which BHS Stage should I apply for?
Our courses range from Stage 2 through to Stage 4 and are naturally completed in chronological order depending on your experience, current job role and career goals. If you are unsure of what stage you wish to take, feel free to get in touch and we can give you advice on what would be most suitable.
How long will it take to complete my BHS course?
BHS Stages tend to vary depending on the level you study and the experience of each individual. Stages 2 and 3 generally take up to 15-18 months where are Stage 4 can take up to 20-24 months.
What training will I receive for BHS Stages?
Our BHS courses are run by an accredited and experienced BHS trainer coach. Each trainer coach will make sure that the qualification aligns with the BHS assessment criteria to ensure you receive the highest quality teaching. You will have regular contact and support from a trainer coach to help you prepare for your assessments as well as support from your employer throughout your learner journey. We highly recommend that training takes place in a BHS approved centre alongside a professional coach or with an experienced employer and can help you with this if required.
I am a learner
Start your career and apply for an apprenticeship or up skill in your current role to progress your career.
I am an employer
Businesses need to grow. Learn new skills through our fully funded apprenticeships. 
I am a parent
We have lots of apprenticeship vacancies. Your child will earn a wage while studying a qualification.