Digital Learning Practitioner
Digital Learning is an ever-evolving specialism which continually challenges the 'typical' approach to learning and development, through the delivery of high-quality training. 
As an accredited digital learning practitioner, you will develop the skills, knowledge, and competence to ensure your audience can engage with a range of accessible and innovative digital learning experiences. The knowledge and skills you acquire will enhance your delivery and afford you with a 'digital toolkit' to provide outstanding learning experiences for your learners. 
What to expect from our Digital Learning course
Our courses are designed to provide an innovative route to apprenticeship completion with collaborative learning being central to your experience.  
You will gain access to a variety of support platforms including our A2B Hub for learning content and collaborative working and AspireEd, which offers a range of self-paced courses that focus on teaching and learning through technology.  
Our Level 3 Digital Learning Practitioners' course can be studied through online and distance learning, with online resources available to you 24/7. You'll be learning from a range of experts and receive one to one support from our trainer coaches, who will share with you their experience and knowledge through monthly meetings. 
What you will learn during your qualification
By studying this course, you will learn to develop awareness and understanding of key digital learning and development theory and techniques. You will understand how to apply digital learning strategies to enhance your practice and gain insight into how best to support your organisation to achieve their objectives. 
Learn how to leverage technology to support your training, teaching or digital facilitation and how to facilitate this effectively. Build key digital skills and awareness of tools to support personal and professional development and enhance your CV with a recognised, transferable, and fully accredited qualification through Agored Cymru. 
Level 3 Diploma Digital Learning Practitioners
Our qualification provides you with the tools to develop the skills and competence to explore the best of technology for teaching and learning. It engages your learners in a range of accessible and innovative digital learning experiences.  
Suitable for teachers, teaching assistants, or those who work with learners in an education capacity. Learners who are employed in learning and development, and learners who wish to become digital designers or digital facilitators are also able to access this course. 
You will study several mandatory units, including understanding roles, responsibilities and relationships in digital learning and development, and managing personal and professional development in digital learning.  
You will be able to choose a variety of optional units suited to your role and areas of interest. These can include audio/visual content in digital learning and development, using immersive technologies, and using mobile and learning technologies.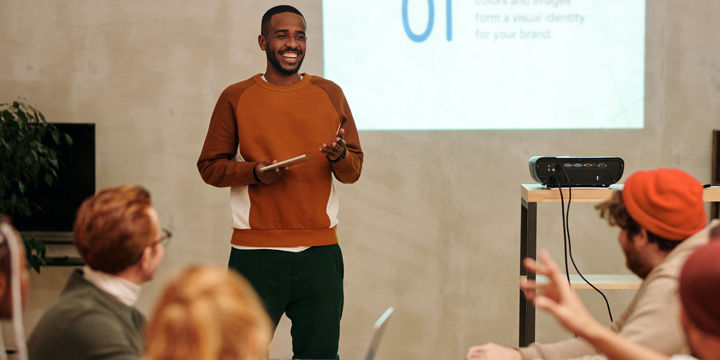 Level 3 Digital Learning Practitioner
Our Level 3 qualification will develop the skills, knowledge, and competence to ensure your audience can engage with a range of accessible and innovative digital learning experiences.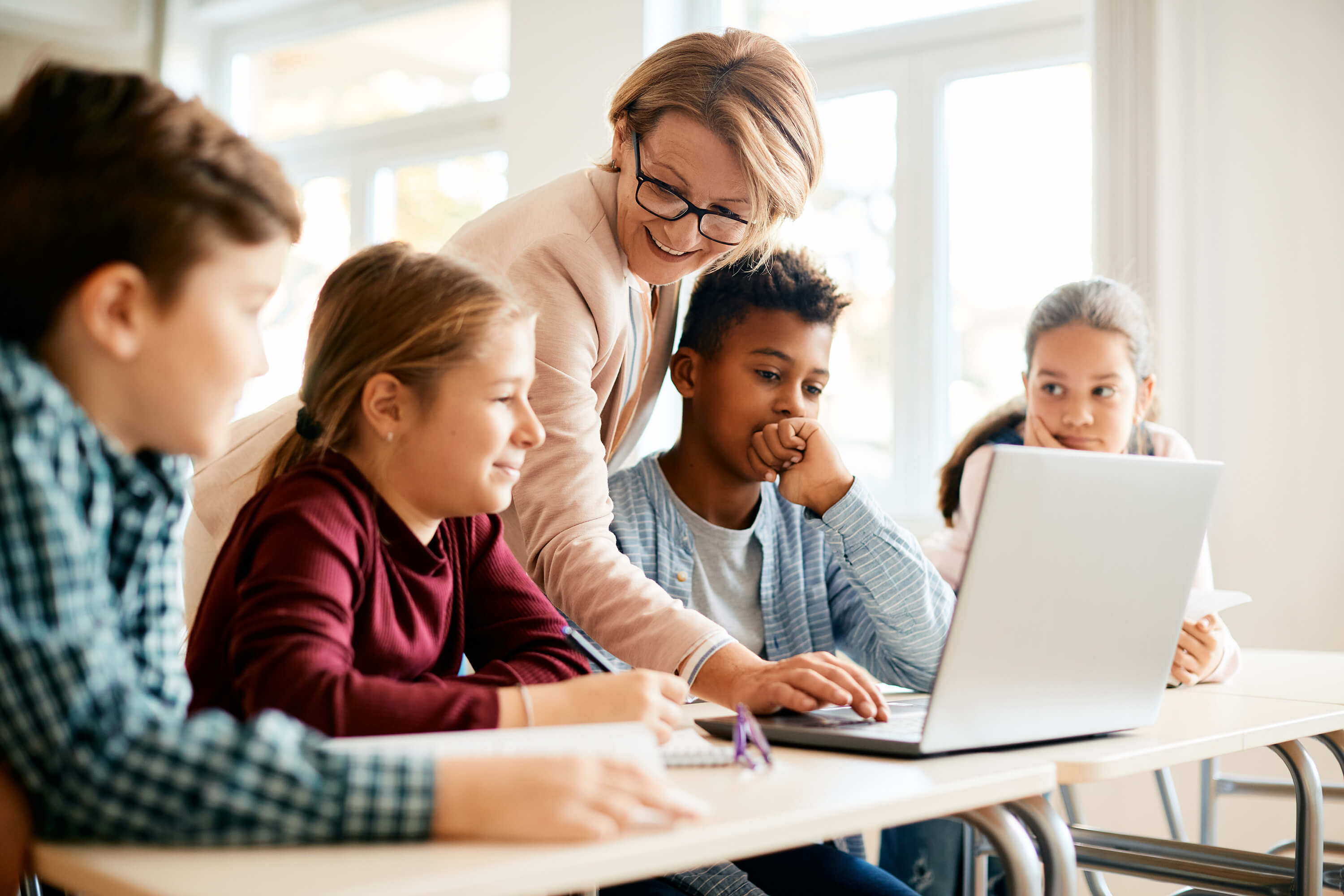 " This course has been great for our staff member in developing their digital learning skills, and it's also been very beneficial for our school. "
Steffan Owen, Line Manager, Ysgol Gymraeg Dewi Sant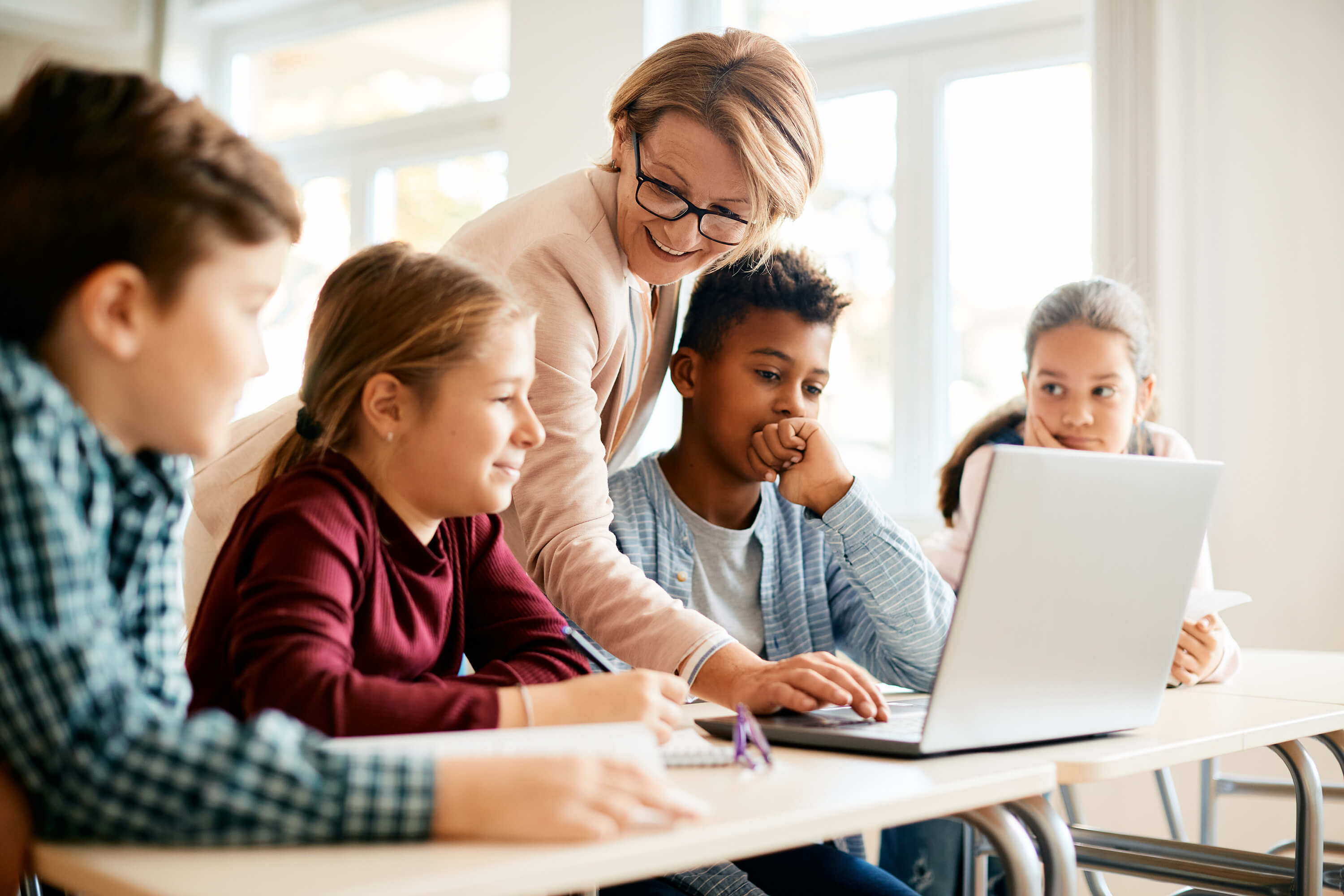 What happens after your digital training
Following completion of the course, you will have achieved a Level 3 Diploma for Digital Learning Practitioners. In addition to completing Level 2 in both maths and English and Level 3 in digital literacy. 
You will receive a certificate as proof of your newly gained, fully accredited qualification and will be invited to attend Educ8's Gradu8 ceremony – Gradu8, where you will get the chance to celebrate your fantastic achievement! 
Digital Learning Practitioners apprenticeships in Wales FAQs
Can I apply for Level 3 Digital Learning Practitioners?
To be eligible for our fully funded course, you must be in a relevant training, learning and development, or teaching role. You can be new to your role, or a current, experienced member of staff already in employment working in Wales.
How do I apply for an apprenticeship?
You can contact us directly or via the vacancies page on our website. If you are already in a role and would like to start an apprenticeship, chat to your employer about opportunities for progression.
What is the time commitment for the apprenticeship?
As part of the apprenticeship, you will be required to meet with your trainer coach monthly (approximately 1 hour) and engage in learning content and assignments around your schedule. Time can vary from person to person, but in total, you can expect to attribute between 5 and 8 hours per month.
I am a learner
Start your career and apply for an apprenticeship or up skill in your current role to progress your career.
I am an employer
Businesses need to grow. Learn new skills through our fully funded apprenticeships.
I am a parent
We have lots of apprenticeship vacancies. Your child will earn a wage while studying a qualification.