Hairdressing
Help make clients feel confident and beautiful with a career in hairdressing. Express your creativity and artistic talent by creating innovative and personalised hairstyles. Hairdressing allows for constant learning and growth. Trends and techniques evolve over time – meaning no two days are the same. 
Studying hairdressing can lead to exciting career opportunities. From owning your own salon to creating hairstyles for photoshoots, runway shows and film sets. Get paid to learn and study at Wales' only dedicated hair, beauty and barbering apprenticeship specialist.  
What to expect studying Hairdressing
Working in hairdressing is fast paced so an apprenticeship is perfect for those who have a busy schedule. You will learn everything on the job and receive one to one training from a trainer coach, who will help guide you through your qualification.  
Our online platform Moodle has a range of resources that can be accessed 24/7 to help support with additional aspects of your course. Our courses are made up of mandatory and optional units. You will have the opportunity to tailor the course to you and the needs of the business.  
Our brand-new VR tool will enhance your learning experience within the salon. Get your digital skills up to speed and train in a risk free and sustainable learning environment. 
What you will learn during your Hairdressing course
You will learn how to cut, style and colour hair, improving your overall knowledge of various hair types and textures. Studying hairdressing will enhance your communication, customer service and business management skills. Building a strong rapport with clients is a key part of being a hairdresser.  
We offer two hairdressing qualifications in Level 2 and Level 3. Depending on the level you study, you will learn a variety of skills and techniques needed to build a successful career. Explore different aspects of hairdressing and cater to a diverse clientele. You will have the option to develop your skills in perming and relaxing hair and advance to providing specialist hair and scalp treatments.  
Different levels of Hairdressing apprenticeships
Our Level 2 Hairdressing course lays the foundations for those who are starting out in their career. You will learn basic cutting skills that will help you progress to a junior stylist role. Learn how to shampoo and condition hair as well as colour and lighten. Build confidence on how to advise and consult with clients. Develop your skills in other areas such as perming and learn how to cut men's hair.  
Studying our Level 3 Hairdressing qualification will focus on more advanced techniques and salon practices. This course is suited to those with more salon experience and is a natural progression from Level 2. Get more creative and increase your skillset using a combination of techniques. Develop your knowledge in a variety of areas from learning how to colour correct to providing specialist hair and scalp treatments.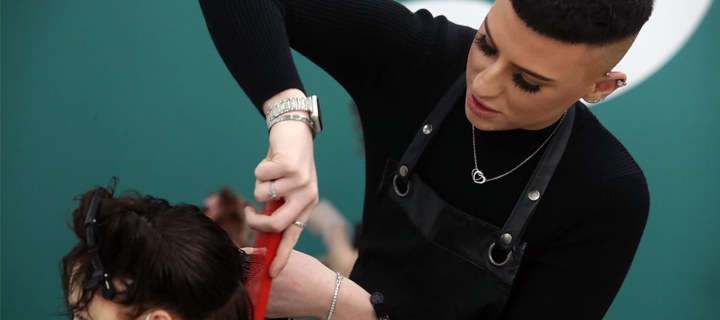 Perfect for those starting out in the hairdressing industry, our qualification lays the foundation for you to excel in your career. You will learn key skills to help you progress to a junior stylist role, including shampooing, conditioning, cutting and styling.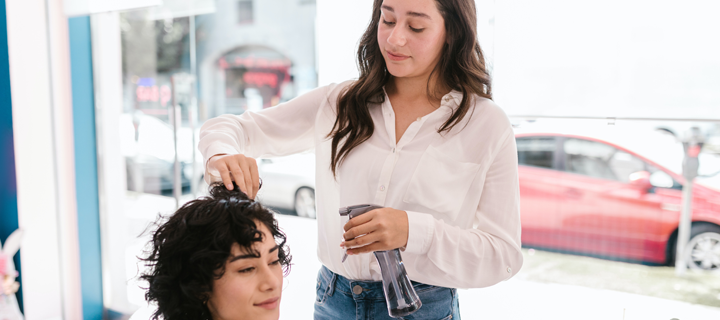 Our qualification will help you further develop and specialise your skills in the hairdressing industry. The training is focussed on advanced hairdressing techniques and salon practices. It is suited to those who have completed our Level 2 Hairdressing qualification and want to progress into a senior stylist role.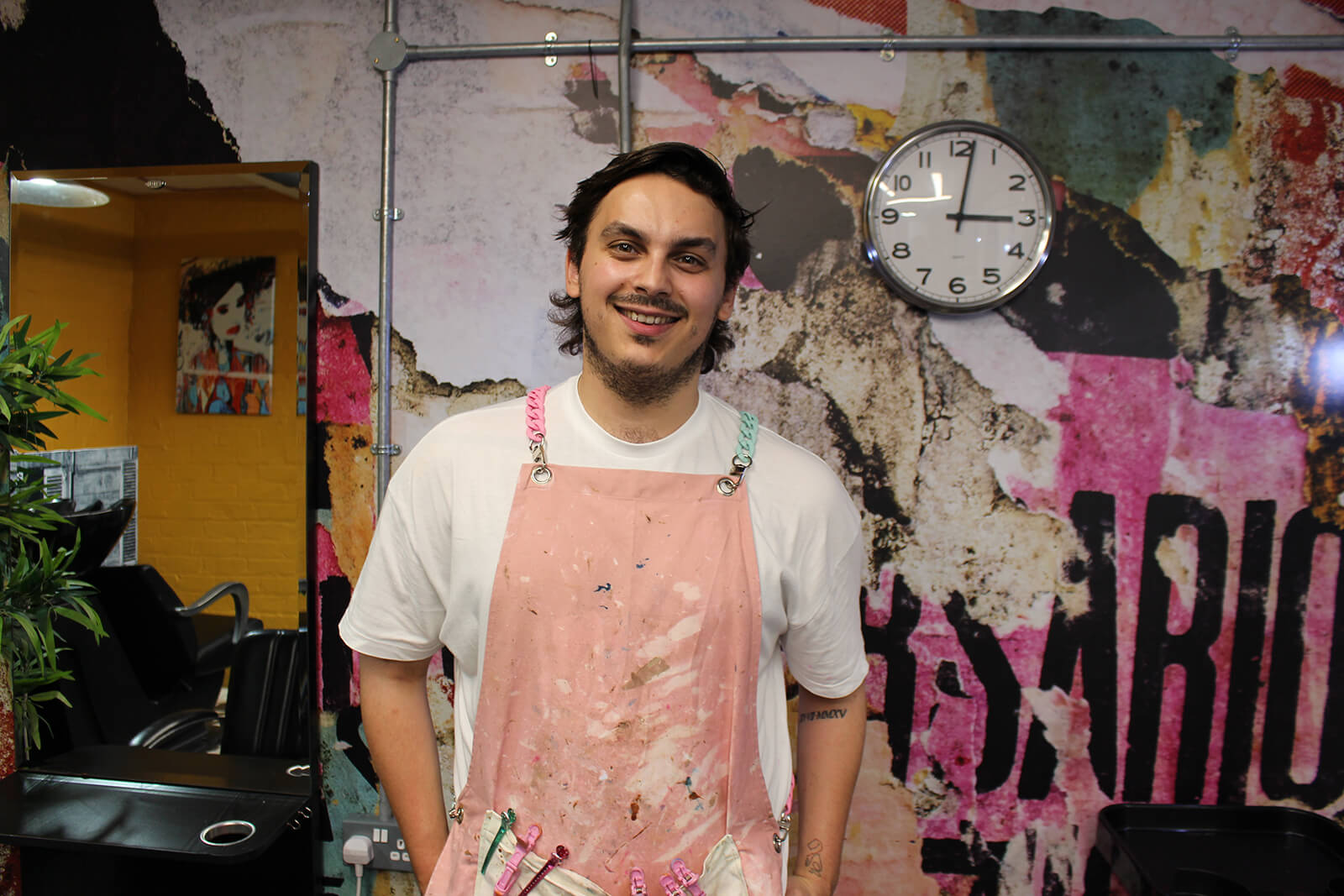 " I didn't know you could be a 27 year old apprentice. If there's ever going to be a time to do it, it's now. So I did and it was the best thing I've ever done. ‍ "
Oli Tracey, Hairdressing Apprentice, Slunks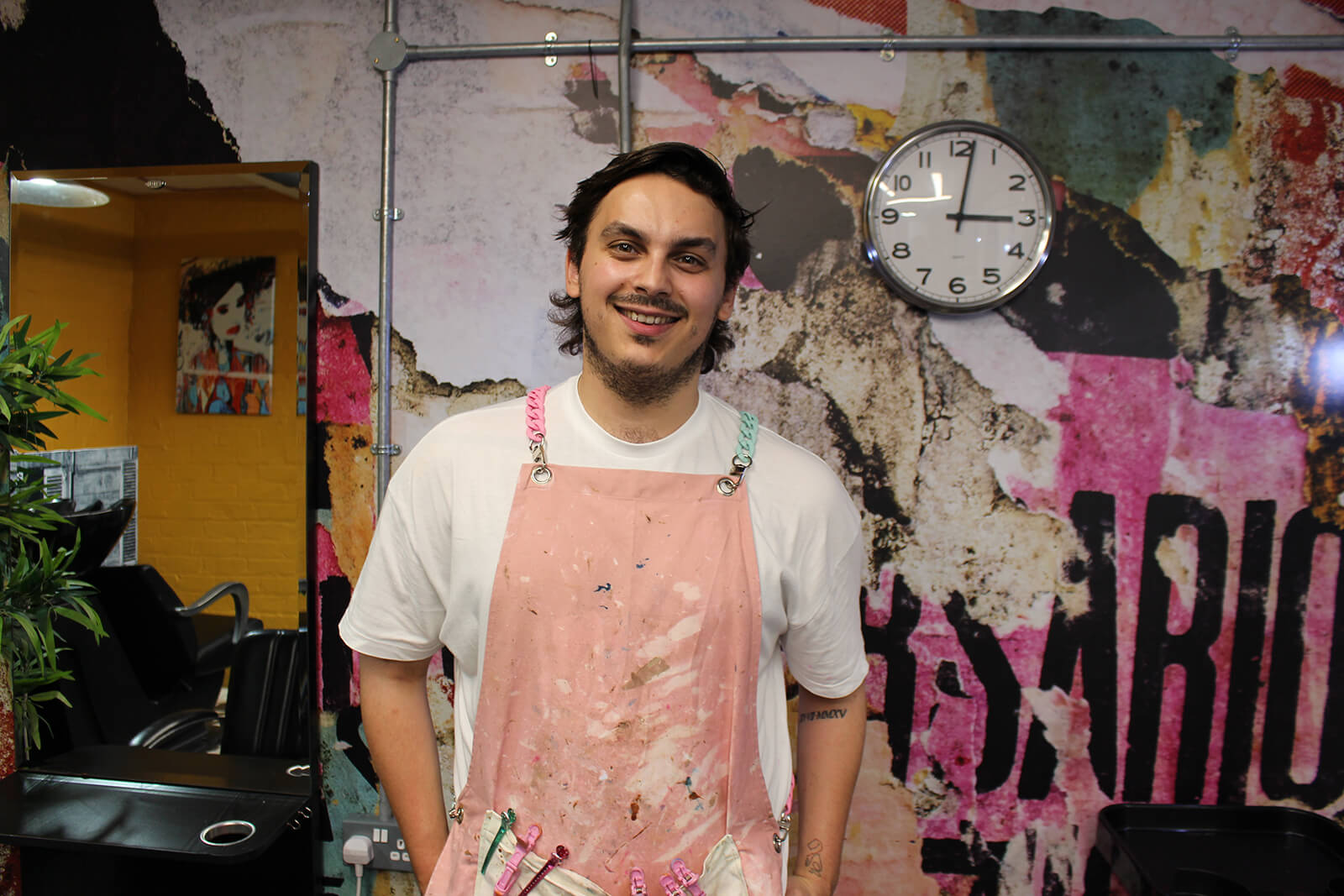 What happens after your Hairdressing course
If you have you completed your Level 2 qualification, why not sign up to study Level 3. Hairdressers can continue learning and honing their skills. We are proud to become the first Welsh training provider to offer the opportunity to specialise in type 4 hair – expand your skillset and increase your opportunities for the future.  
And if you successfully complete your apprenticeship you'll be invited to attend our annual graduation ceremony – Gradu8. Celebrate with those closest to you in achieving a nationally accredited qualification. Further progression can include Level 2 or 3 in Barbering or if you're looking to progress your entrepreneurial and digital skills, take a look at our Level 3 Social Media for Business and Level 3 Digital Marketing courses. 
Hairdressing Apprenticeships in Wales FAQs
How much are Hairdressing courses?
Our hairdressing courses are free to both you and your employer. Get paid to learn and train on the job. All our apprenticeships are fully funded by the Welsh Government – meaning you can study debt-free.
What qualifications do I need to do Hairdressing?
You don't need any formal qualifications to study hairdressing. If you are passionate about a career in hairdressing, simply check out our current vacancies via the 'Apprenticeship Vacancies' page. Simply apply now or get in touch to find out how you can study with us.
How long is a Hairdressing course?
Both our Level 2 and Level 3 courses take approximately 15 months to complete. All training and assessments will take place in the salon – meaning no additional time is required. You learn everything on the job.
Why is Hairdressing a good career?
Hairdressing is an extremely satisfying and rewarding career. You have the opportunity to be creative and express yourself artistically through hairstyling. As a hairdresser, you have the ability to boost clients' self-esteem and confidence. People always need hairdressers which provides a level of job security and demand. With new trends and products emerging daily, there is always something new to learn. Hairdressing often offers flexibility around work life balance and teaches you entrepreneurial skills that give you the freedom to create and manage your own career.
I am a learner
Start your career and apply for an apprenticeship or up skill in your current role to progress your career.
I am an employer
Businesses need to grow. Learn new skills through our fully funded apprenticeships. 
I am a parent
We have lots of apprenticeship vacancies. Your child will earn a wage while studying a qualification.