Horse Care
If you have a passion for horses, whether it be looking after them, riding them, supporting them to breed or even coaching the next generation of equestrians, then we have the course for you. Studying one of our horse care apprenticeships can lead to a very exciting and rewarding career that will help you develop the skills and knowledge required to succeed in this industry.  
Our courses give you the opportunity to spend time outdoors and create strong bonds with the animals. Share your love for horses with other industry professionals and experience the satisfaction of caring for them daily with animal welfare at the heart of everything we do. 
What to expect from your Horse Care qualification
Our horse care qualifications are bespoke to you as you have the opportunity to choose your desired pathway. From riding and non-riding to coaching and breeding, you can specialise in either one of these areas. 
After you've chosen your desired pathway, your trainer coach and employer will discuss with you what units would be of most interest and suitable to your role. Your trainer coach will visit you on a monthly basis to offer support and guidance as well as assess and gather evidence of your work. 
Our courses are a mix of assignment and observations. You will participate in recorded discussions and evidence the practical skills you have learnt during your time on the job. You will also be expected to complete essential skills in maths and English to help you achieve additional qualifications in this area. 
What you will learn during your Horse Care course
Studying with us at Level 2, will teach you the key foundation skills required to care for horses. This includes providing basic care, ensuring they get enough food and water. You will also be expected to carry out routine care checks to monitor the health and wellbeing of the horse. 
Our Level 3 course will focus on horse care and management. This course is aimed at those who already have experience working with horses within a business setting and wish to progress to a more senior role. During this higher-level course, you will develop more comprehensive skills and be responsible for planning diets, implementing feeding regimes and delivering healthcare treatments. 
The pathway you choose will determine the activities you participate in. From riding and non-riding to breeding and coaching, you can choose to specialise in your chosen area to help further your career.
Horse Care courses designed for you
Our horse care apprenticeships give you the opportunity to develop in a field that you're passionate about. Grow your skills in areas that will help prepare you for real life scenarios as you receive on the job specialist training.  
Our courses are flexible around you and the business – meaning we work together with your employer to tailor the qualification to your role and your chosen pathway. We understand the demands of the equine world and can help guide you on your journey through our team of experienced equine trainer coaches. 
Educ8 Training is proud to partner with the British Grooms Association (BGA) and Equestrian Employers Association (EEA). We ensure that all our learners have quality, professional training that will support them into employment. Each learner has access to an exclusive discount on BGA membership, to ensure they have everything they need to complete their qualification.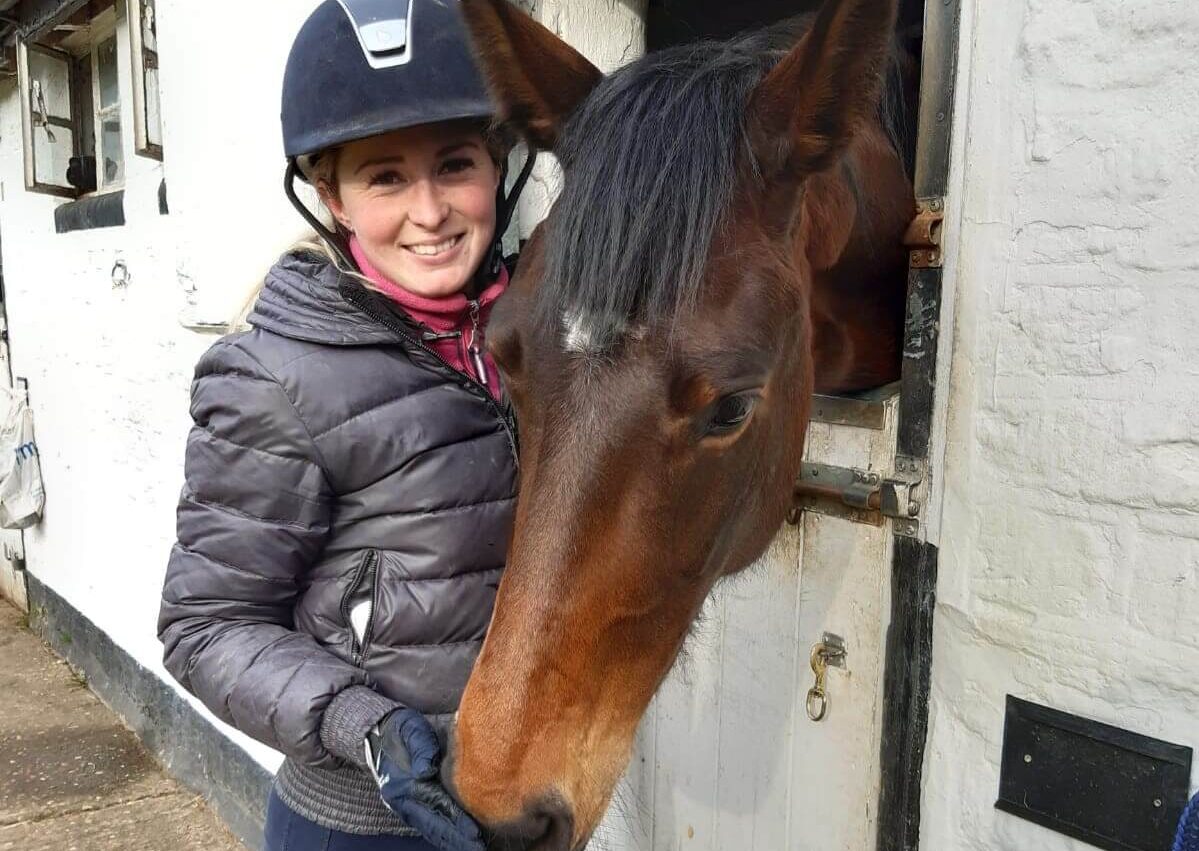 Level 2 is aimed at those entering the equine industry with little to no experience. Our qualification will equip you with the knowledge and skills to meet the needs of this diverse, vocational industry.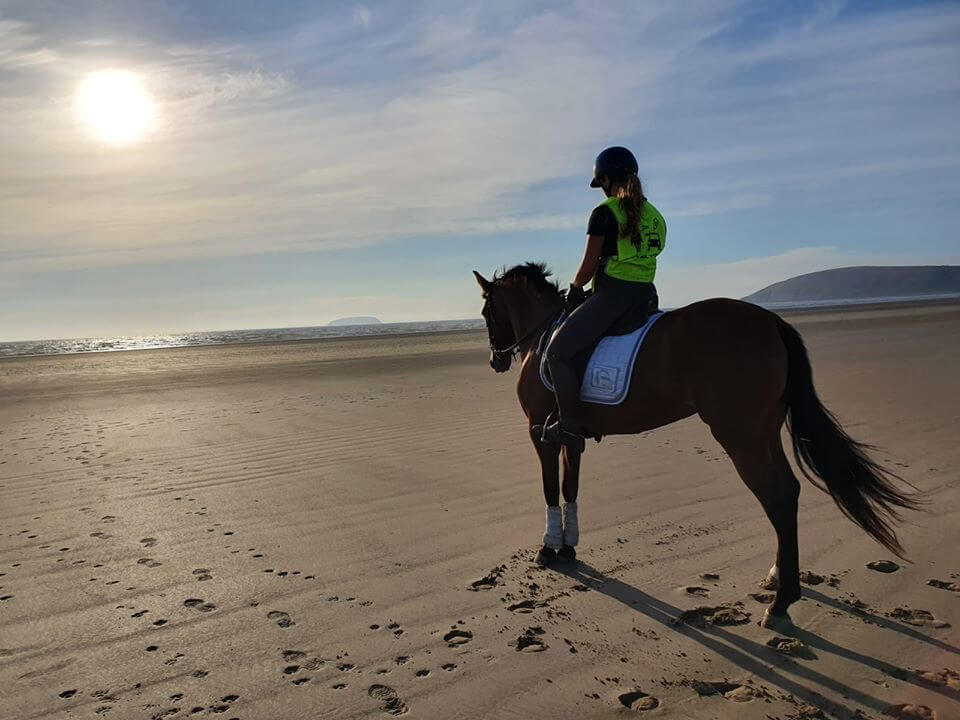 Level 3 Horse Care and Management
Level 3 is for those with a level of experience working with horses in an equine business. Our qualification will equip you with the knowledge and skills to work confidently in a more senior role, developing advanced knowledge and abilities.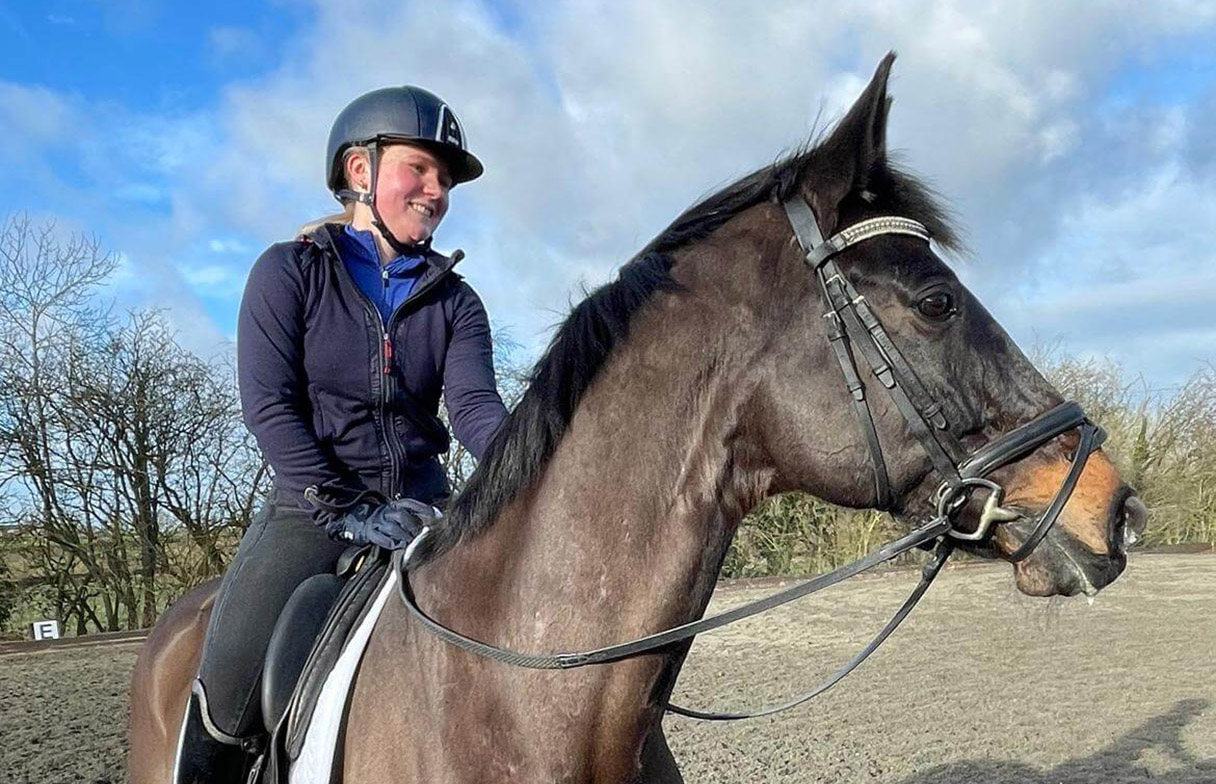 " I have gained so much confidence and have progressed in my riding. Every day I am doing what I love. "
Emilia Bishop, Horse Care Apprentice, Judy Harvey Dressage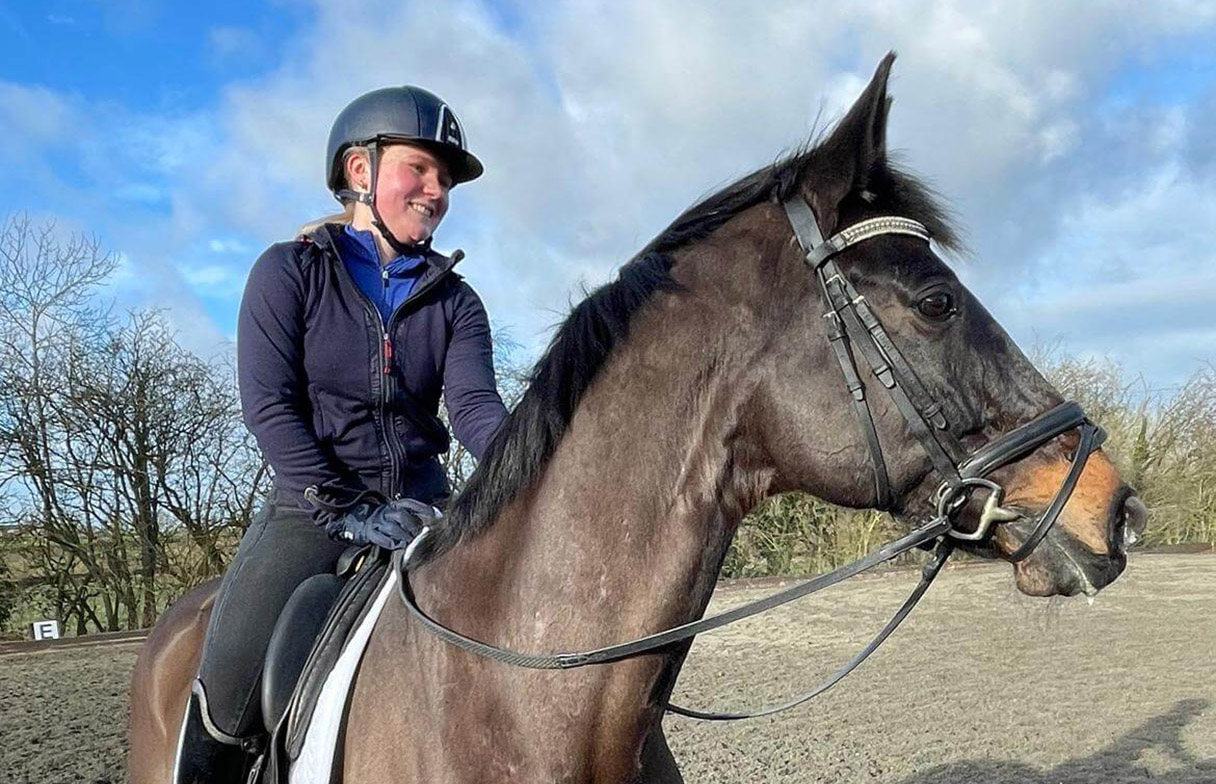 What happens after your Horse Care apprenticeship
Once you complete your Level 2 or Level 3 Horse Care apprenticeship, you will be invited to Educ8 Training's graduation ceremony, which takes place every year to celebrate learners who have successfully completed their course. Many of our Level 2 Horse Care apprentices naturally progress onto Level 3 to further increase their opportunities to gain higher paid roles.  
We offer a variety of additional courses within the equine industry, including BHS Stages and Racehorse Care. We also offer additional courses in Business Administration and Management, should you want to explore other avenues of development.  
Horse Care apprenticeships in Wales FAQs
How do I start working with horses?
If you're wanting to start your career in the equine industry, all we ask is that you show a passion for horses and a commitment to learning. Studying our course will give you the practical skills and knowledge required to be successful in your role and progress to other opportunities with our range of levels and additional courses.
How much does a Horse Care course cost?
Our horse care apprenticeships are no cost to you or your employer and are fully funded by the Welsh Government. Anyone over the age of 16 can apply and are employed on an apprenticeship wage. If you are already in a job role your salary will stay the same when studying with us.
Can I bring my horse to my job?
A lot of our employers do allow you to bring your horse with you, especially if you are living on site. If you are looking for an employer or have one in mind, we would advise that you discuss with them first to see if this would be a possibility. If you need any help finding an employer, we can help source one for you. Keep an eye out on our vacancies page as we regularly update it with our upcoming equine vacancies.
What qualifications do I need to work with horses?
There are no specific qualifications you need to enter the equine industry. However, having a horse care qualification will make you stand out to employers as you are able to evidence your skills and experience. Our Level 2 course is perfect for those who are just starting their career whilst our Level 3 course will help those progress into more senior positions.
I am a learner
Start your career and apply for an apprenticeship or up skill in your current role to progress your career.
I am an employer
Businesses need to grow. Learn new skills through our fully funded apprenticeships. 
I am a parent
We have lots of apprenticeship vacancies. Your child will earn a wage while studying a qualification.