Jobs Growth Wales+
Are you looking to kickstart your career, but have no idea where to begin? Consider our Level 1 qualifications to get a taster for a career in hair, beauty or barbering. 
It's normal to feel unsure of what you want to do when you leave school. Jobs Growth Wales Plus is here to help. We want every young person, regardless of their background or circumstances, to fulfil their potential. 
What is Jobs Growth Wales Plus
Jobs Growth Wales Plus is a programme designed for young people aged 16-18 living in South Wales. It is fully funded by the Welsh Government – meaning no cost to you or your employer. 
Unlike an apprenticeship, JGW+ placements help you to achieve a Level 1 qualification. Our courses are an opportunity for you to build confidence and get a taster of the industry you'd like to work in. An alternative to going to college. 
We offer JGW+ placements in hairdressing, barbering and beauty. Ease yourself into the world of work and develop the skills to move onto an apprenticeship.  
What to expect from a Level 1 qualification
As a Level 1 learner, you will receive monthly one to one support from an experienced trainer coach. Every learner will have access to our online learning platform – Moodle where you can access a range of resources to help support your learning and development.  
Our learners can receive between £30-£60 per week depending on the amount of hours they are contracted to work. To receive the full amount of £60, learners must work a total of 30 hours per week. 
Learners will also receive a meal allowance of £3.90 for lunch and travel support for those who require travel via public transport. 
Level 1 Hair, Beauty and Barbering
JGW+ offers courses in hair, beauty and barbering. You can study a course in Level 1 Hairdressing and Level 1 Barbering. If you are looking to study Level 1 Beauty Therapy – choose to specialise in either skin care treatments, day make-up or nail services. 
Studying a Level 1 qualification is a great way to get into employment. Earn while you learn and get access to free training. Our trainer coaches are flexible and supportive and come to your place of work to check in on your progress. Gain the skills that will help you progress to employment or further education such as our Level 2 apprenticeship.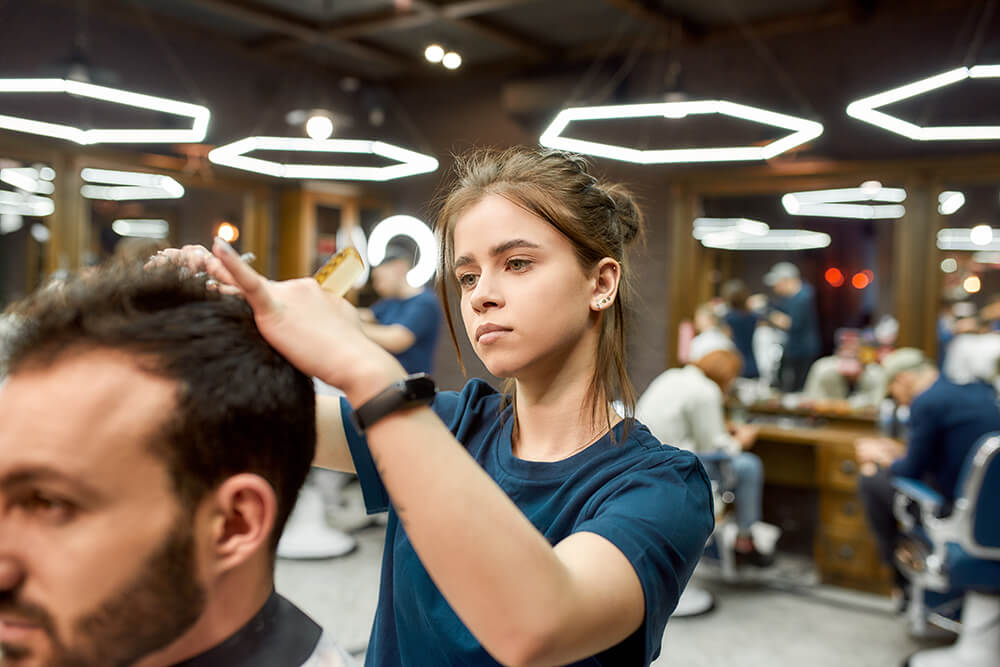 JGW+ is aimed at those who would like to ease themselves into the world of work. It is for those that have no experience in the sector they would like to enter and want a taster. We offer JGW+ placements in hairdressing, barbering and beauty and can help you progress onto a Level 2 apprenticeship.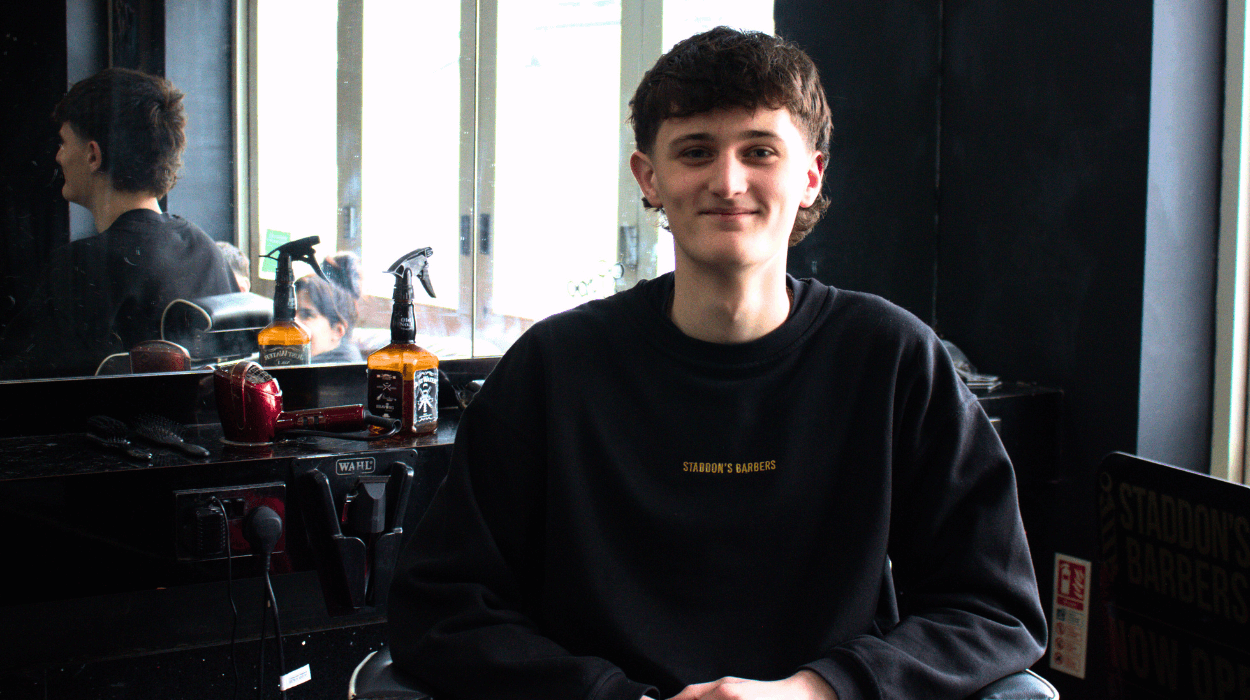 " It's better to be hands on and I'm learning a lot more than I would in a college setting. "
Joseph Pollock, Level 1 Barbering, Staddon's Barbers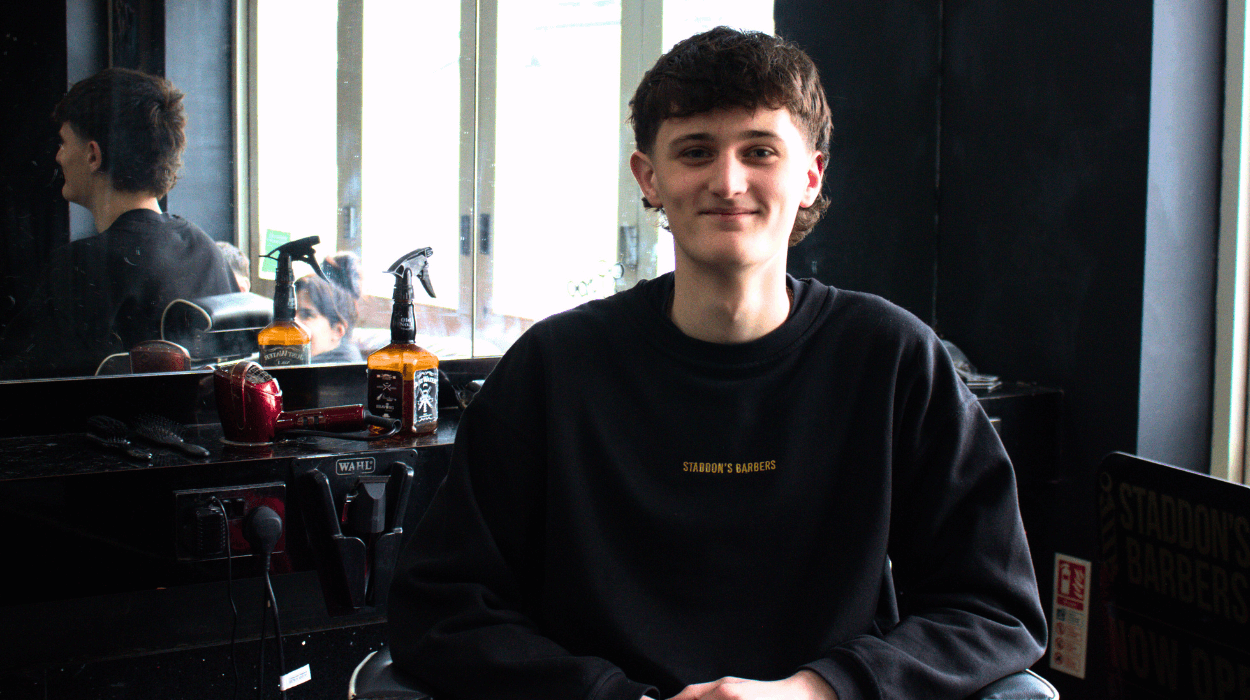 What happens after your JGW+ placement
Once you have completed your JGW+ placement, you will have achieved a highly recognised Level 1 qualification in either hairdressing, barbering or beauty. 
If you want to continue your learning, we encourage you to step it up a level with a Level 2 apprenticeship in your chosen area. Level 2 is a natural progression for our Level 1 learners and is a great way to continue enhancing your skills and stand out to future employers.  
Speak to your trainer coach about signing up to a Level 2 apprenticeship and see if your current employer would be happy to continue supporting your professional development. 
Jobs Growth Wales Plus courses FAQs
How can I apply for Jobs Growth Wales Plus?
To apply for a JGW+ placement, contact us directly and our JGW+ team can advise you on whether you would be eligible for our Level 1 course. Check out our vacancies page for Level 1 placements and apply directly from there. If you already have an employer in mind, chat to them about JGW+ or put them in touch with us and we can give them the details.
How much do JGW+ learners get paid?
JGW+ learners can get paid from £30-£60 per week depending on the number of hours they work in their placement. Learners need to work 30 hours per week to get the full amount of £60. Travel and meal allowance is also given to those studying a Level 1 qualification.
Is Level 1 an apprenticeship?
Level 1 is not an apprenticeship but a great way to ease yourself into one. On successful completion of your Level 1 course, we recommend you studying Level 2 which is apprenticeship level.
Do I need to study a Level one course?
You are not required to study a Level 1 course to go straight onto a Level 2 apprenticeship. Our Level 1 course is for those who don't feel as confident to start an apprenticeship and want to ease themselves in first.
I am a learner
Start your career and apply for an apprenticeship or up skill in your current role to progress your career.
I am an employer
Businesses need to grow. Learn new skills through our fully funded apprenticeships.
I am a parent
We have lots of apprenticeship vacancies. Your child will earn a wage while studying a qualification.