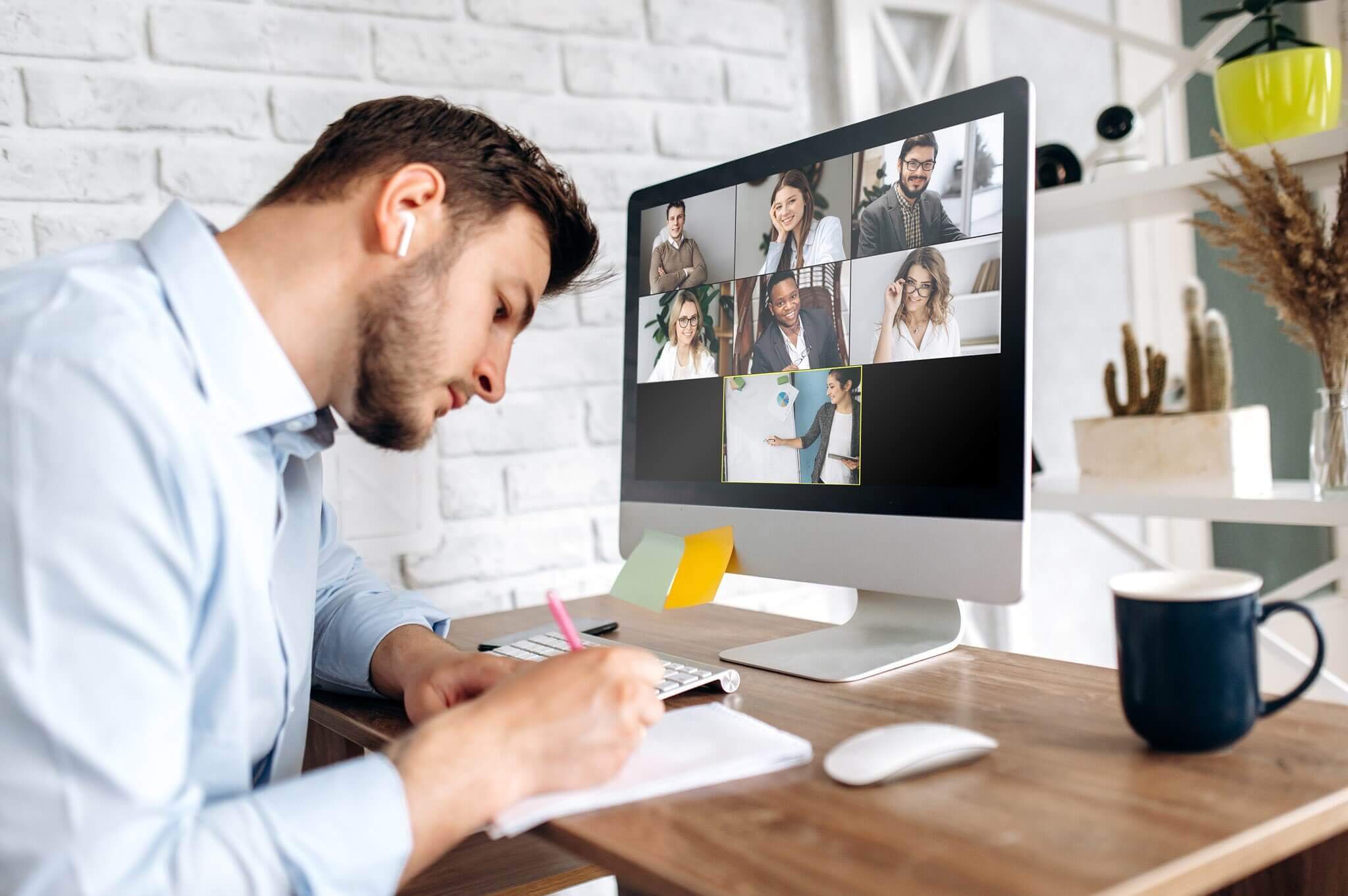 Our People & Product Development Manager, Deb Birkett has written the below blog on Educ8's Work Based Learning Digital Transformation:
‍I am passionate about life long learning and the opportunities it brings to all. I have enjoyed working within the Work Based Learning sector since 1998 in a variety of roles, to include Assessor, Internal Verifier and Apprenticeship Route Manager. I joined Educ8 Training in Ystrad Mynach in 2018, to head up the newly formed Curriculum Development team. Within the role I manage all aspects of curriculum development, overseeing multiple projects simultaneously by prioritising deadlines, tracking and reporting progress and analysing impact. I work within the Quality team and collaborate with Operational delivery staff to provide support and direction for both curriculum development and continuous improvement.
In March, as the UK moved into the unknown territory of lockdown, it was clear that a fundamental shift in the Work Based Learning sector was needed to ensure that Apprentices were supported during this uncertain time.
As many workplaces closed their doors, it became apparent that providers would need to adopt a remote approach to teaching and learning for the foreseeable future. Many training providers were already making use of online platforms to track learner progress, such as e-portfolio sites Smart Assessor and One File, but these often lack the ability to provide a sufficient blend of teaching and learning resources.
Here at Educ8 Training, we had already invested significantly into the creation of a brand-new Curriculum Development team. This specialist team of learning and development experts was engaged to support the development of a Learner Moodle platform and accompanying blended resources. In addition to this, the team was tasked with creating a bespoke Workforce Development Programme to support the transition of staff from Assessors, to the role of Trainer Coach. This new role focusses on teaching and learning, blended with more traditional assessment methods. The Workforce Development Programme also supports staff in using the new Learner Moodle platform.
The Moodle site hosts a variety of interactive content which provides Apprentices with high quality teaching and learning. This can be delivered remotely, but also serves to encourage independent learning where appropriate. The teaching and learning content is designed to be accessible to all and can be used on laptops, tablets and smartphones. Accessibility tools are also embedded into the platform to support effective use. The Learner Moodle also includes added value content, such as stretch and challenge for more able and talented learners, and links to external websites to further develop knowledge, and much needed support with wellbeing and mental health. At the time of lockdown in March, the Moodle platform supported a number of Apprenticeship courses within Educ8. An intensive "Build Back Better" project was launched during the restricted period which led to the curriculum team, working with industry experts, to develop high quality resources for all qualifications across the business.
This effective remote learning platform supported high levels of engagement between provider and apprentice during the first lockdown. Learners have fed back that they felt they could continue to make good progress during the restricted period, with theoretical, independent learning on the Learner Moodle. Many learners were unable to demonstrate their practical competence due to the restrictions in place, so the opportunity for remote learning was welcomed. Many learners are facing the prospect of furlough and redundancy and being supported to make good progress with their qualifications has helped with their wellbeing, along with improved future career prospects.
As we move into the next stage of restrictions, the demand for blended learning remains. Many learners and staff continue to work remotely, and the use of online platforms is vital to remain connected, and to make timely progress with qualifications. The development of learning content to include webinars, AI, and VR, amongst other technology, is now at the forefront of curriculum. Our next challenge is to ensure that learners remain stimulated and engaged in their learning, especially when delivery is remote. Investment in digital transformation is key as we move into a new learning environment. The curriculum development team is supporting this transformation through the recruitment of a dedicated digital developer who will be leading the drive to transform the business in line with, and beyond, the Digital 2030 strategy.
The "New Normal" in Work Based Learning is an exciting place to be, packed with opportunities for innovation and creativity along with countless new technologies to explore!