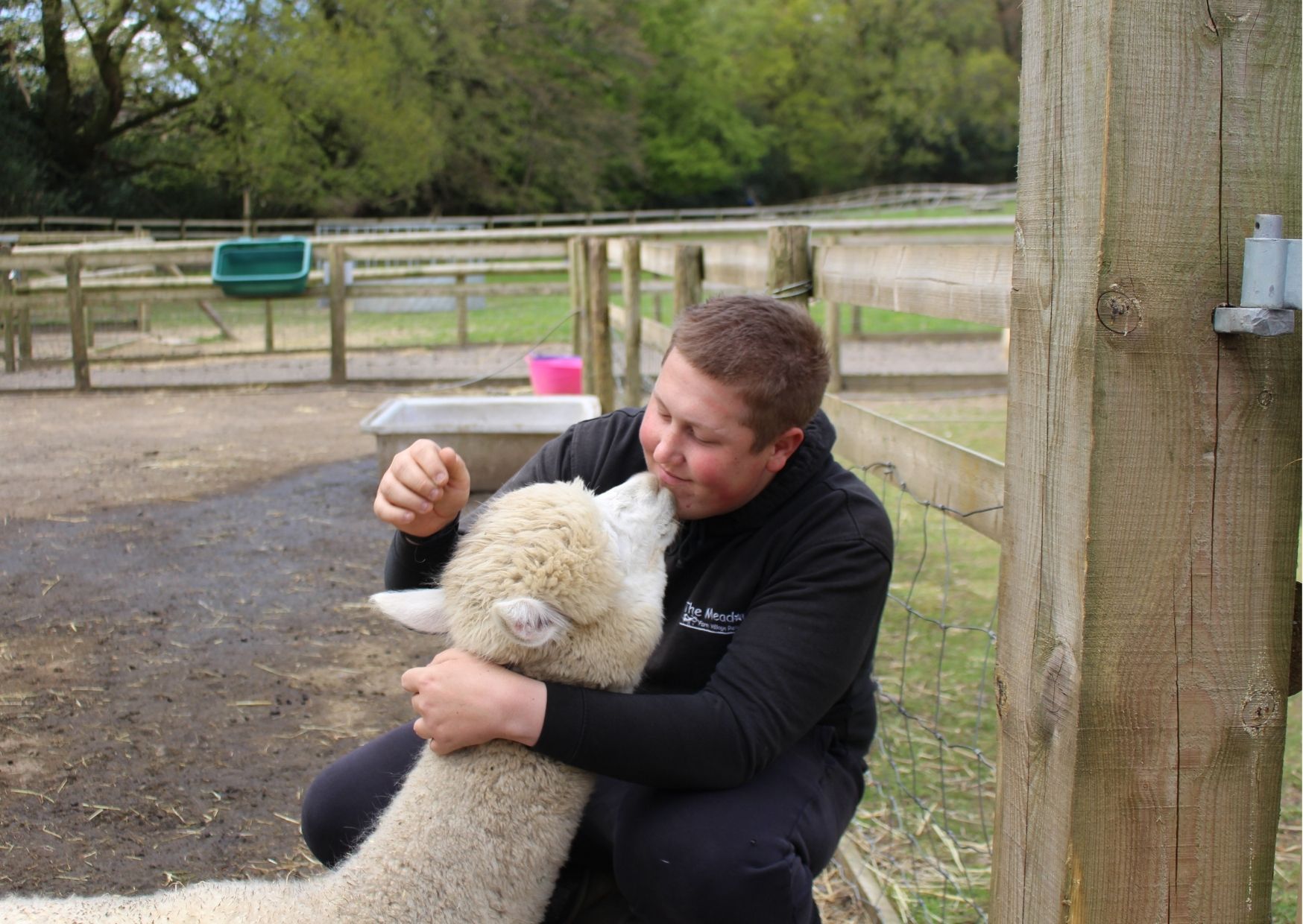 Dylan has been working at The Meadows Farm Village Retreat for just under a year. He joined through the governments kickstart scheme and has quickly progressed in his role. Although he studied previous qualifications in college, the apprenticeship route is much more suited to his style of learning.
I never wanted to be stuck inside working
From school age I never wanted to be stuck doing any sort of job where I would be inside all day. I wanted to do anything that allowed me to work outside.
The apprenticeship route is more suited to me
I studied my Level 1 and 2 Animal Care qualifications in college. I enjoyed it, but being in a classroom constantly wasn't my type of thing. After college, I started working at The Meadows through the kickstart scheme and I am now studying my Level 3 apprenticeship.
I get to be out with the animals all the time
In college, we were in 5 days a week and only about 20% of that was actually out working with the animals. The apprenticeship route is so much more hands-on and a much smaller percentage of my time is spent doing theory. Being out on the farm, actually doing the work and then doing the coursework in my own time has been a great way for me to get my qualification.
The workload is manageable
Some of the work can be a bit difficult but I always have great support from Rowan, my trainer coach, and all of my managers as well. Sometimes, I hang around after work to get the coursework done and then do the rest at home. I work 32 hours a week and I have commitments outside work, with 3 horses of my own. It's busy but manageable to balance all of it.
Working with animals is my passion
I'm enjoying the hands-on experience the most. It's not a set few animals that we deal with, we have so many different animals on the farm. Pickles the pig is my favourite. After my apprenticeship, I am happy to continue doing anything with animals – I just love working with them.
Through Haddon Wales, we now offer qualifications in Animal Care and Equine – find out more.