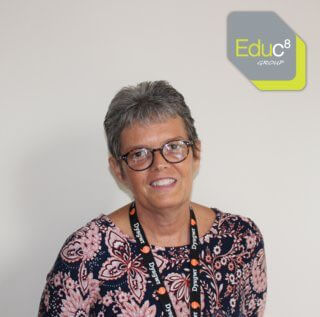 There are currently about 145,000 people living with Parkinson's in the UK. It is also the fastest growing neurological condition in the world.
I was diagnosed with Parkinson's back in 2012 following investigations and tests, and two years of treatment for sciatica. I initially went to a physiotherapist to see if anything could be done to relieve the pain in my back and the tremors in my legs. The physiotherapist advised that he thought it was a neurological rather than muscular condition. I was then referred to a neurologist by my GP.
Parkinson's disease is a progressive neurological condition. It occurs when the brain cells cannot produce enough dopamine.
Over the past nine years I have had a number of different medications, including tablets, patches, oral medications and most recently I've been given an infusion pump, which is new way of administrating medication straight into my blood stream. This has improved my daily living in some areas but has also given me other symptoms. This was always going to be the case until the right dosage has been established.
There is no cure for Parkinson's disease, it is just a matter of keeping symptoms under control.
Parkinson's UK have been researching treatments for the last 50 years, there's been some major improvements over this period of time and they are pushing to deliver a new treatment by2024 and a cure ASAP. They currently have 145 research projects, all at different stages of development and rely heavily on charitable donations and support. 
When I was first diagnosed, as you can imagine, it was a little scary not knowing what was coming my way, and though I'm still unsure what lies ahead I try to keep positive. There are three main symptoms, shaking (tremors), slow movement and stiff and inflexible muscles. However, there are a number of other symptoms such as insomnia, loss of smell, memory problems, balance issues and falling: all of which I have experienced though everyone reacts differently to medication.
Parkinson's starts to develop when you in your 50's but approximately one in 20 people diagnosed will be under 50: this is known as Young Onset, which I was.
The board of directors at Educ8 did, and continue to support me, which I truly appreciate.
Educ8 has supported a number charities over the years, which are suggested by staff and then chosen by the board. Parkinson's UK is our chosen charity.
There have been a number of fundraising events undertaken by colleagues, both during and outside of our working week. These have included cake sales, cycling, abseiling and sponsored walks. The board and staff have raised approximately £3000 in the last 2 to 3 years, which is amazing and I am extremely grateful for their generosity. I know this money will be put to good use on developing a cure.
Almost 10 years on and having an amazing family and group of good friends to keep me on my toes I'm still fighting to keep as healthy and positive. I continue to hope for a cure or at least improved symptom control.
You can get further information about the condition and what is currently being researched as well as donating to search for a cure at www.parkinsons.org.uk.