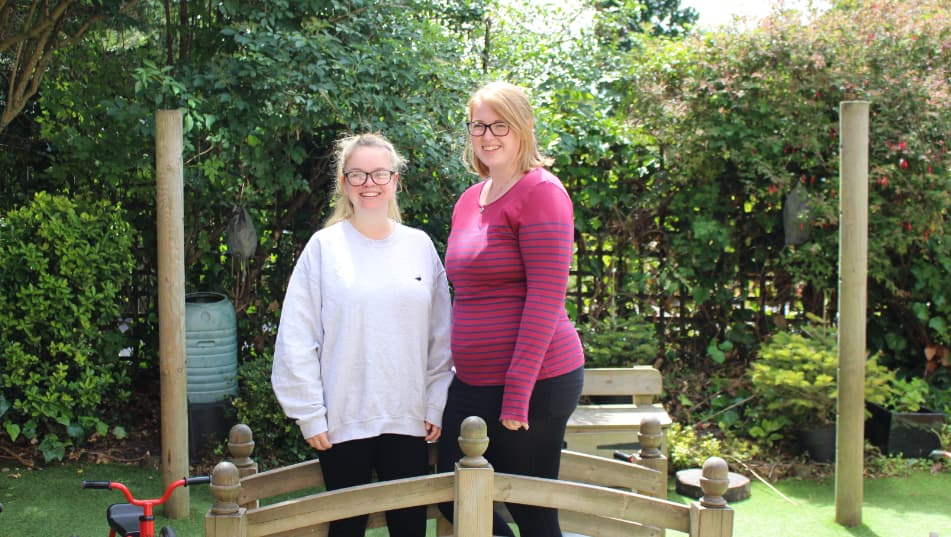 Last week we welcomed the exciting news that Welsh language nursery Si Lwli had reached the Apprenticeship Awards Cymru finals for the category Small Employer of the Year. The online awards ceremony will take place on the ofNovember.
Si Lwli has 20 employees with a mission of supporting the sensitive linguistic needs of all families. They provide a homely, friendly and supportive environment when meeting the holistic needs of the children they engage with – priding themselves on excellent communication between staff and families.
Apprenticeships have made a real difference to the business
Apprenticeships are at the heart of their learning, there have been 18 apprenticeships studied over the last 5 years. These apprenticeship programmes have made a real difference to the success and sustainability of this small, local business.
Investing in their staffs training and development has helped with staff retention, giving them a clear incentive to stay within the business. On top of this, recruiting new staff onto apprenticeships has brought fresh skills and talent to their team, improving the quality of the service they provide.
Diversifying their workforce through apprenticeships
Kim Hellyar, Manager, says: "There have been so many benefits in incorporating apprenticeships into Si Lwli. A big focus has been upskilling existing employees and recruiting fresh talent – giving Si Lwli a competitive edge to other nurseries.
The partnership with Educ8 Training has ensured that our apprenticeship programme has matured and continually evolved. As a result, Si Lwli now offers a broad range of levels to enable more employees to develop their careers through apprenticeships.
The Apprenticeship Programme has also improved the diversity of teams. At Si Lwli the Apprenticeship delivery has reached people from diverse backgrounds, opening up opportunities for all and diversifying the workforce."
Si Lwli even love celebrating the success of staff, and have a private app that they use to keep families up to date and share good news with them. They always share when their staff complete an apprenticeship and have a newsletter to celebrate success.
We have our fingers crossed here at Educ8 – Si Lwli would be a well deserved winner of this award.