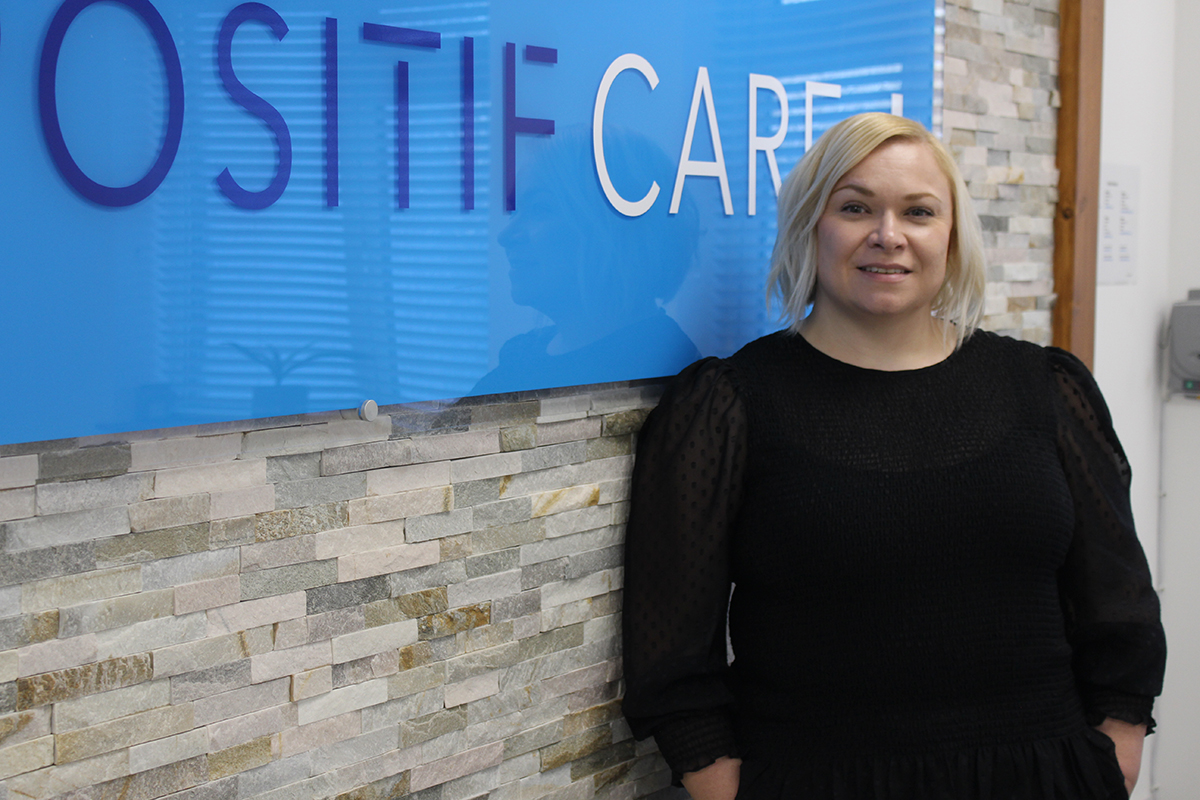 Positif Care based in Ebbw Vale opened its first home in 2019. Set up by Lucy Evans, Mark Perrett and Daniel Murphy they set out to give young people a home, and not just another placement.
Lucy trained through work-based learning as nursery nurse when she was 18. She's worked as a private nanny and a home manager in residential care across England and Wales. She tells us why Positif Care are leading the way in the care sector.
We believe in values over profit
We believe in doing what is best for our staff and young people in our care. This is more important to us than profit – making a positive impact on someone's life. We want to build for the future and do the absolute best that we can. We invest into those in our care – its important they have rich experiences, opportunities and happy memories.
It'simportant companies invest in its staff
Residential staff have historically not been very valued. We believe staff are the cornerstone of what we do. Having the right people with the right outlook and attitude is vital and we can't do it without them! The sector has improved and got more professional but there is still a way to go.
Upskilling our staff for the future
In March2021 we started working with Educ8 Training. We now have 25 live learners and five care homes. Educ8 are very supportive and we have learnt a lot in a short space of time. By upskilling staff we are investing in the future. The learning is flexible and we even allow staff to complete work during work hours. Our aim is for our staff to be qualified as quickly as possible whilst ensuring they get everything they can from the qualification so they are skilled to perform their roles.
We push our staff to go above and beyond
A Level 3 qualification is now compulsory, but we encourage our staff to study the Levels 4 and 5 also.We employ good characters and look for values and personalities over qualifications. Skills can be taught, and Qualifications give a better understanding of why things are done, limitations of the role, knowledge to underpin the role and why things are done in a certain way.