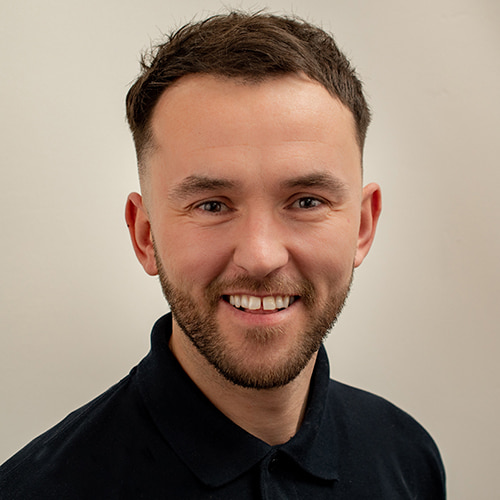 Ryan Evans is a Partner Technologist for Google at Aspire2Be. The company employs 16 people and took on its first apprentice last year.
Aspire 2Be is a multi-award winning learning technology company. They are the only accredited Professional Development Partner for Google, Microsoft and Apple in Europe.
We find out how an apprentice has helped the company grow.
Our apprentice has worked on exciting and relevant tasks
We took on a Social Media for Business apprentice last year. Over the 12 months we have been working with Educ8, our apprentice has been set exciting and relevant tasks. The Educ8 mentor has offered fantastic communication, providing regular updates and sharing evidence of progress.
Educ8 helped us with the challenge of working from home
The apprentice started with us straight out of school. A quick shift into working practices were needed, so some appropriate modules helped make this transition efficient. Throughout a pandemic, the work from home challenge has also been overcome alongside some modules provided by Educ8.
Staff have learnt new skills and the business has grown as a result
An apprenticeship of this kind has had a huge impact on the business. It has brought in new skills and allowed the business to grow in certain areas. I would highly recommend working with Educ8. It has allowed a member of our staff to independently learn new skills that will be vital for our team going forward. The experience has been nothing but positive.