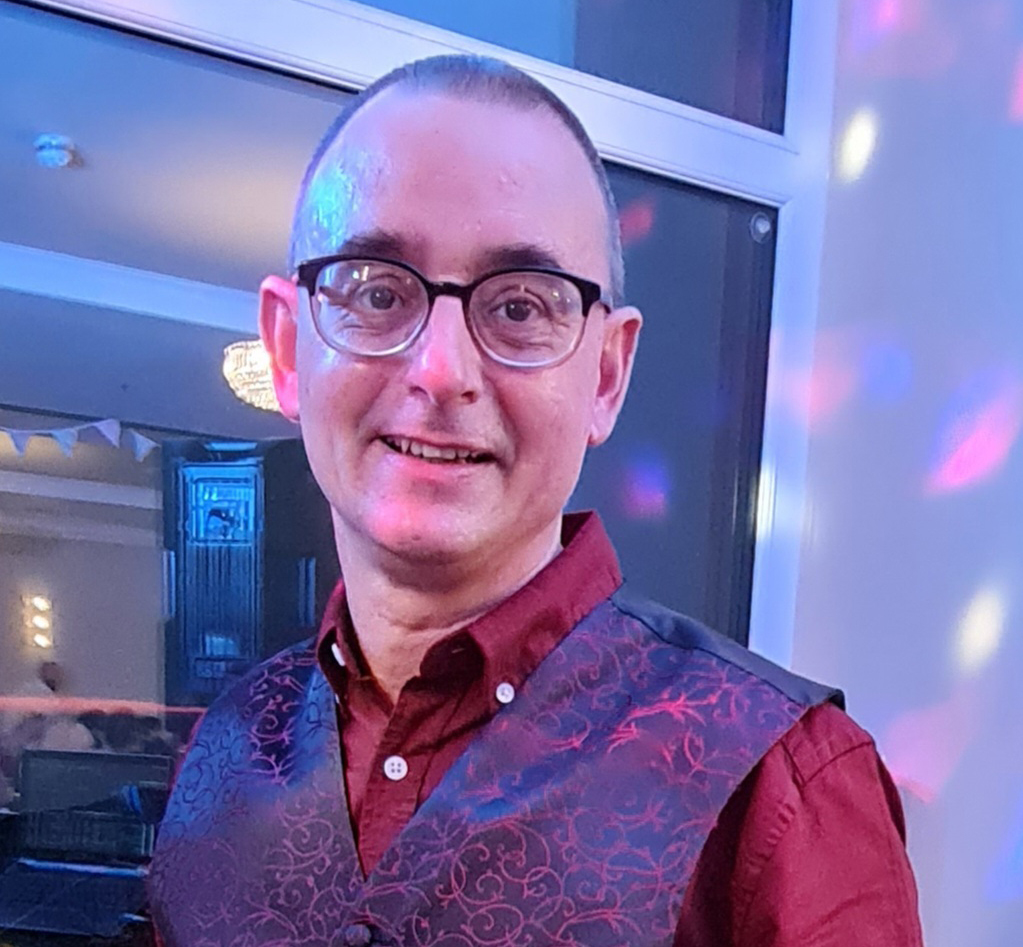 Terry Baker is an Equipment LibraryTechnician at Bronglais Hospital HDUHB. He began studying Healthcare Science last year.
At 54 years old he tells us why he was reluctant to re-enter education and how the course has helped his confidence.
It's important everyone keeps their skills up to date
In my job role, I make sure the correct equipment is supplied to the ward. It's important I know what the patient wants so they get the best care and the equipment must work properly. I'm currently learning about patient centered care. I am so passionate about the module. It's so important that everyone in healthcare, from receptionists to nurses, keeps their skills up to date on the topic.
I've got the learning bug
I have a lot more to learn, but have already decided I'll continue learning after completion. What a buzz I have got so far from the course. I want to encourage others and show there is nothing to worry about. No-one is too old to learn. I was worried about doing my essential skills – especially maths. I surprised myself and done really well. I'm really enjoying my assignments. Work based learning is much better for me than sitting in a classroom.
The managers in work are very forward thinking
I was so reluctant to sign up to the course. I only agreed as my employer was persistent. I felt I wasn't bright enough, too old and I would let people down. The managers in work are very forward thinking. They know what to do to get the best staff – which is to encourage continuous learning and development.
My trainer coach is a wonderful guide
I meet with my trainer coach Jo Duddridge over Teams. She is brilliant – she makes me feel like I can achieve so much. I don't just want to complete the qualification for me or my employer, but I want to complete it for her too. I don't see her as a teacher, but as a really wonderful guide.