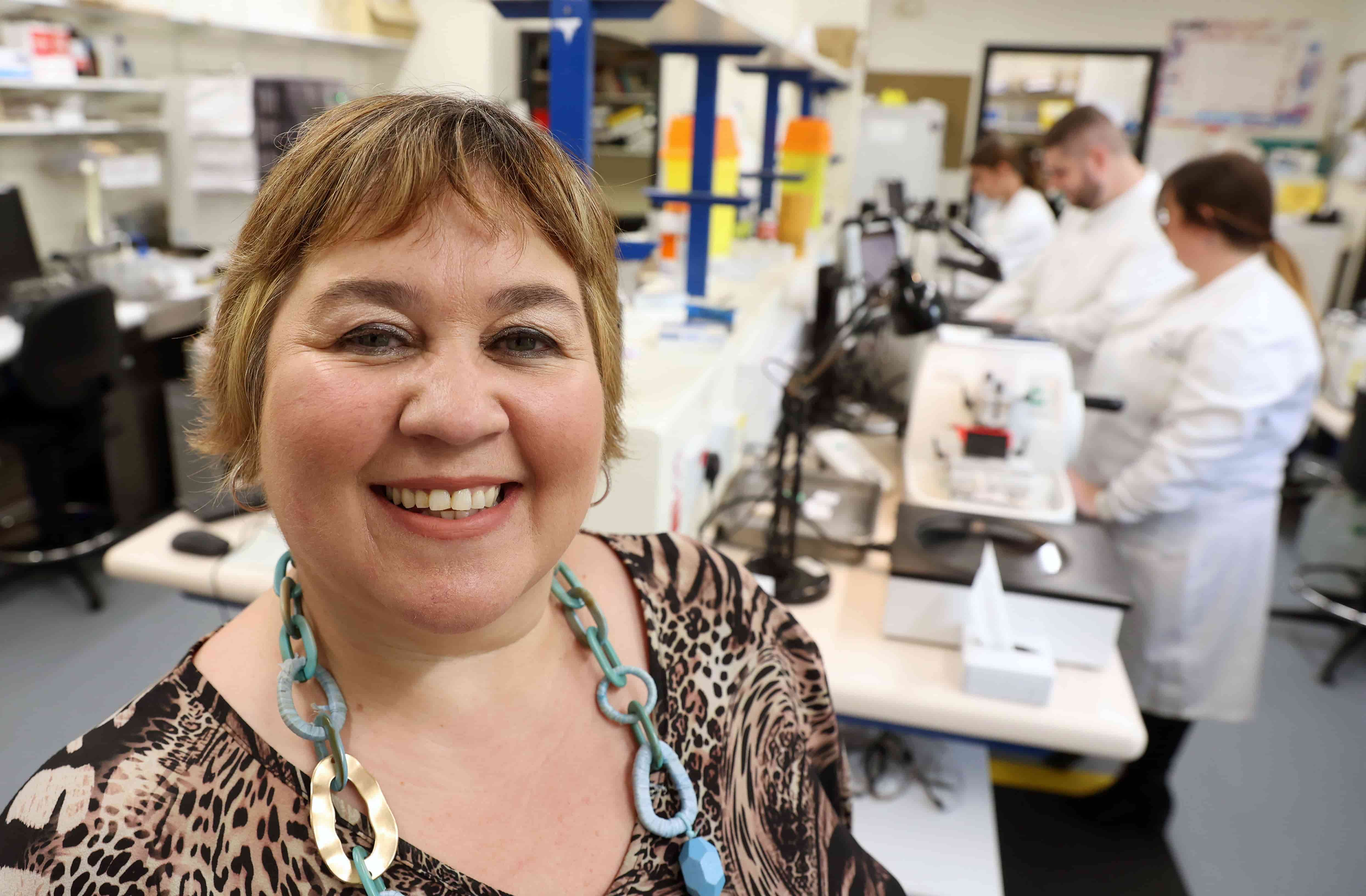 Cwm Taf have made it to the finals of the Apprenticeship Awards Cymrufor the category Macro Employer of the Year 2022. We a proud to work with sucha dedicated employer.
Cwm Taf Morgannwg University Health Board (CTM) provides primary, community, hospital and mental health services to 450,000people living in the County Boroughs Bridgend, Merthyr Tydfil and Rhondda Cynon Taf. CTM employ an estimated 15000 staff making it one of the biggest employers in the area next to the local council.
Their nomination was directly linked to their partnership with us to deliver our Level 4 Health Care Science qualification. When the apprenticeship launched in 2021 this was the first ever delivery of this qualification in Wales.
Rhian Lewis, learning and development business partner, says: "Ordinarily Health Care Support Workers without this route were stuck in band 2 and 3 roles with limited progression, but this now gives them the opportunity to develop, earn more money, and reach their dreams. The introduction of the HCS Level 4addresses serious skills shortages and developing key skills within the sector by effectively "growing our own" staff.
Capacity has been directly related to the number of skilled staff. The Health Care Science profession is a rewarding and valued profession that shouldn't be overlooked, having an applicable apprenticeship entry point highlights the many reasons why a career health care is so fantastic. Healthcare is one of the fastest growing sectors which means that health courses have excellent graduate employability rates because they are in high demand."
There are now17 learners on this pathway and this will continue to grow as the benefit of this pathway is already impacting the ability of staff to support cross-functional care. Previously, these specialist skill sets were unique to individual job roles and these personnel would both have to be present when the specialist treatment was required.
Ann Nicholas says: "Cwm Taf Morgannwg University Health Board deserve recognition for not only their trailblaze work, but for their commitment to seeing this through in unprecedented times due to the pandemic.
The health board have been under relentless pressure but understood the long term gains, for both them as an organisation and the communities they serve, of continuing to work with us on developing and using Apprenticeship programme's to support staff training and development needs."