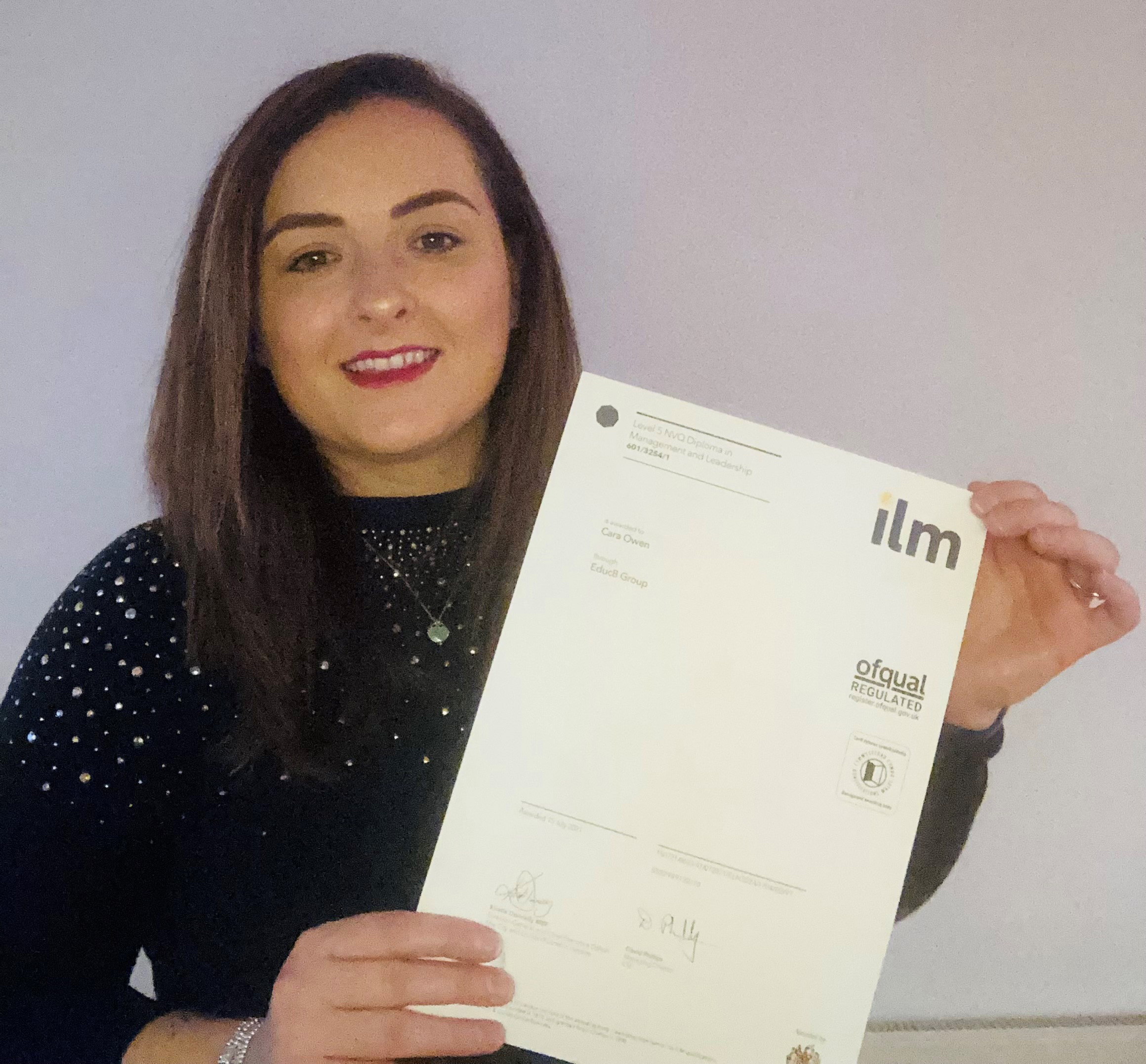 What qualification did you study and when did you start and complete it?
I studied and completed both my ILM level 4 & 5 Management courses with Educ8 training. I started the Level 4 Management in 2017 and completed that in 2018.From there I progressed to the ILM level 5 Management in 2019 and completed that this year 2021.  
Why did you decide to study the qualification?
I decided to complete the ILM courses as management was a career route I wanted to go down.
Prior to studying the ILM I had completed a course which gave me an insight to management. This appealed to me and how I was able to gain an understanding of people and management in the work place. This made me want to continue my studies for both levels in management.
How will it help you in your role and your future career?
The ILM courses has helped me obtain a new job whilst progressing to a higher position.  It has also helped me in my understanding of people and how to get the best out of your staff as well as showing support to your colleagues.  
Did you find it manageable to study while working / was it flexible?
Yes.I work full time and I am a mother too. I was able to fit completing my coursework around my lifestyle.  I used my evenings and weekends to completed mycourse work so it didn't interfere with my work or family life too much.
Find out more about our ILM qualifications here