Children and Young People
There are many roles to choose from when working with children and young people. Help shape a child's life and make a real difference. Providing care and support for children comes with high levels of responsibility. It requires patience, enthusiasm and excellent communication skills. Although often challenging, it can be extremely rewarding and fulfilling.
You will learn on the job, build positive relationships and gain practical skills to support the young people you work with. You'll support children with additional needs, care for disabled children and provide a safe space and nurturing environment to help them be the best they can be. Educ8 Training has a reputation for quality health and social care courses, it is where our roots lie.
What to expect from our courses
Caring for young people with additional needs, relies on lots of people in different roles working together. You'll work closely with a variety of healthcare professionals to ensure the young person receives the best possible care and support.
Learn on the job, in different environments which can include the young person's home or school and other community settings. But don't worry, you will have access to our learner Moodle to support you with your learning. We are flexible with our approach and your trainer coach will work around you when booking in your assessments.
What you learn as an apprentice
Studying with Educ8, you'll learn how to coordinate care and support for young people living independently and in care. You will provide support for disabled children and help them develop independence skills to prepare for adulthood.
In addition to the mandatory units you will study, you have the option to choose from a variety of optional units. You will be able to develop skills in select, specialist areas tailored to your role. The diverse responsibilities of this qualification will mean no day will be the same. Studying our course will be extremely rewarding for both those providing the care and for those receiving it.
CYP apprenticeships from levels 3 to 5
Studying a Level 3 apprenticeship will ensure you have the basic skills and understanding to support children and young people. It is suitable for those working in domiciliary, residential childcare, foster care or a community healthcare setting.
The Level 4 Professional Practice qualification is for those who would like to progress into leadership and management positions and have additional responsibilities within their role.
Our Level 4 Preparing for Leadership and Management course is knowledge based and must be completed before progressing onto Level 5 Leadership and Management. These are advanced qualifications for aspiring managers and aimed at those who have access to a work placement.

Level 3 Health and Social Care: Practice (Children & Young People)
Suitable for those working in domiciliary or residential childcare, residential family centres, foster care or community based healthcare. Level 3 focuses on working with children and young people. It even includes some elements on working with adults.

Level 4 Professional Practice in Health and Social Care (Children & Young People)
Level 4 will allow learners to develop the knowledge and skills required for professional practice within health or social care settings. This qualification is for emerging leaders and those who wish to go into management who have additional responsibilities.

Level 4 Preparing for Leadership and Management in Health and Social Care (Children & Young People)
Level 4 is knowledge-based and designed for aspiring managers. It is suitable for those in paid or unpaid employment who have access to a work placement. You will be prepared for a managerial role and develop the knowledge required to progress.

Level 5 Leadership and Management of Health and Social Care: Practice (Children & Young People)
Level 5 is for those in a leadership or management role working within health and social care. You will improve and demonstrate your skills as part of your role and will have completed our Level 4 Preparing for Leadership and Management qualification beforehand.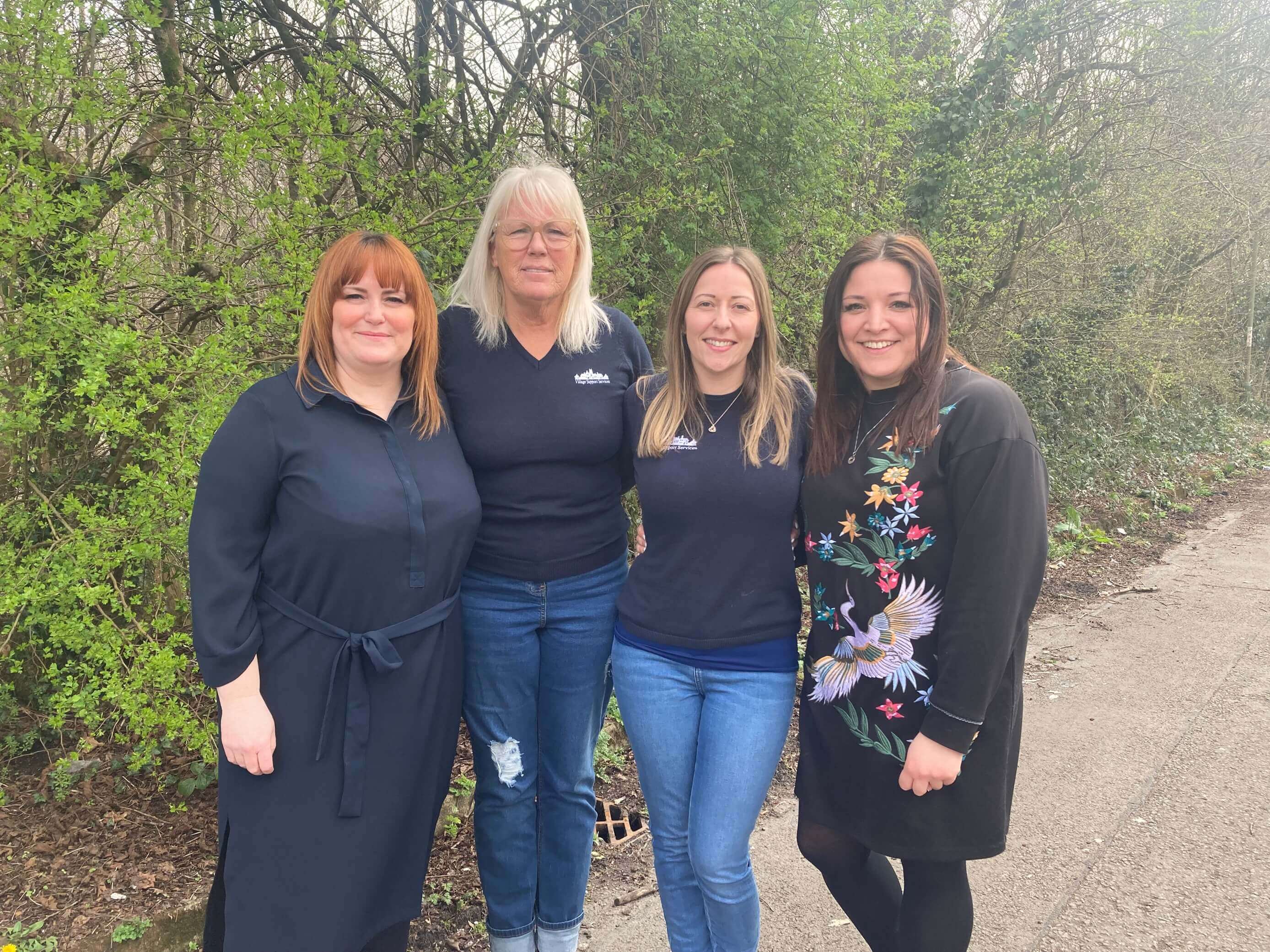 " Apprenticeships offer a unique opportunity to gain practical skills and experience while avoiding the financial burden of academic education. "
Ceri Cannon, Team Leader, Educ8 Training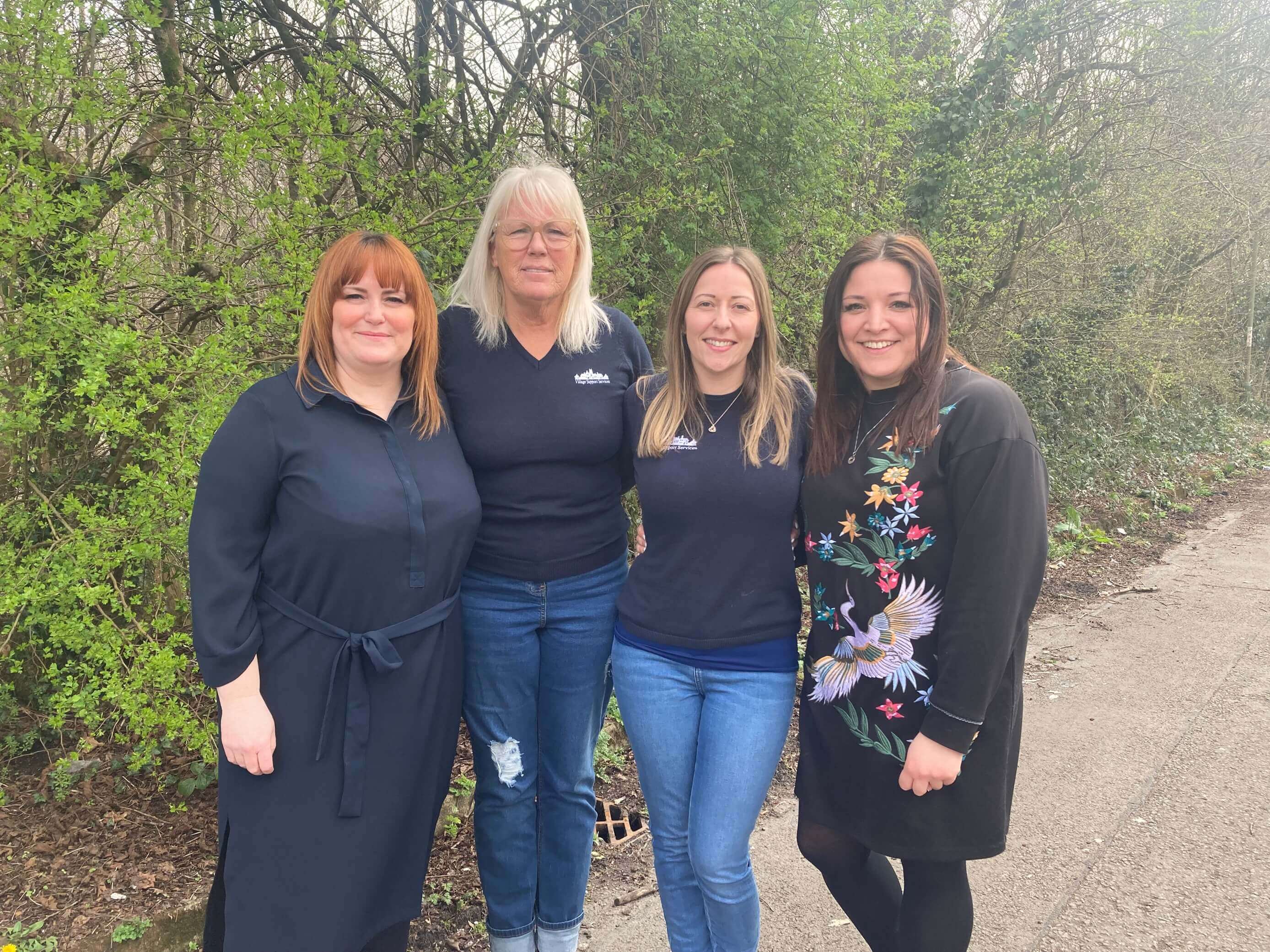 What happens after your CYP apprenticeship
Once you have completed your qualification, you can celebrate with friends and family at our Educ8 Training graduation ceremony. You will be invited to toast your achievements in a cap and gown and will receive official certification as a newly qualified apprentice.
If you're interested in studying at a higher level or would like to study an additional, related qualification, chat to your trainer coach who can speak to your employer about enrolling onto another course. We offer multiple levels in Children and Young People that can increase your opportunity to work in higher level roles.
Children and Young People apprenticeships in Wales FAQs
What jobs involve working with children and young people?
There are a variety of job roles working with children with special educational needs. These can include, teaching and support assistants, SEN coordinators, family keyworkers, social workers, ALN teachers, children's home managers and many more.
How do I apply for a CYP apprenticeship near me?
You can apply for one of our vacancies if you would like to work with children and young people. To apply, visit our vacancies page or contact us for advice. If you are already in a paid job role and are looking to progress, you can sign up to one of our qualifications for free, with no cost to you or your employer.
Why is working with additional learning needs (ALN) beneficial?
Supporting learners with additional needs is demanding, rewarding and fulfilling. You will work with some of the most kind-hearted people and be witness to genuine happiness. There is no better feeling being someone's role model and the impact you will have on a child will make a huge difference.
I am a learner
Start your career and apply for an apprenticeship or up skill in your current role to progress your career.
I am an employer
Businesses need to grow. Learn new skills through our fully funded apprenticeships. 
I am a parent
We have lots of apprenticeship vacancies. Your child will earn a wage while studying a qualification.