Customer Service
Great customer service is key to a successful business. Focussing on improving your skills will lead to higher customer satisfaction and retention. If you are a problem solver with strong people skills, there are many ways to grow your career in this sector.  
Through our fully-funded apprenticeships in customer service, learn the key skills you need to deliver exceptional service and progress in your role. Gain an accredited qualification and show you're dedicated to learning and development.  
What to expect from Customer Service training
We offer bespoke training to meet the needs of industry requirements. Courses are tailored around the needs of your job role and the business. Choose from a range of mandatory and optional units to specialise in the area that suits you and your career aspirations. All of our apprenticeships are learner-led. 
Enjoy learning on the job to help you gain new skills. You will be supported by monthly meetings with your trainer coach. Independent study means you have the flexibility to complete work in your own time.
With a good balance of work, study and personal life, our customer service apprenticeships are suited to busy lifestyles. Our online learner platform, Moodle has 24/7 access. Learn how you want, when you want. Study customer service and improve your confidence in your job role.  
What you learn during your course
Our range of units means you can gain experience across many areas of this varied career. The units we offer include the use of social media to deliver customer service, managing diary systems and processing information about customers. 
Your role will likely involve dealing with and resolving customer issues day-to-day. Learn how to manage customer expectations. Become an expert at conflict resolution, ensure issues are dealt with in a timely and professional manner. Focus on customer retention, understand how to communicate and build relationships with customers.  
Learn to manage your own personal performance and professional development. Progress in your career, by building a range of skills so you stand out among your colleagues.
Customer Service apprenticeships in Level 2 and 3
We offer two entry level qualifications in customer service. Many units and credits are transferrable across our apprenticeships.  
For those new to the industry, studying a customer service course at Level 2 will introduce you to the basic skills and knowledge to kickstart your career. Mandatory units cover many of the key principles of customer service, such as understanding the needs of customers alongside the expectations of employers.   
At Level 3 you can push your knowledge even further. Our customer service course provides a deeper look at customer retention and understanding your business environment. Optional units will encourage you to collaborate with other departments and begin to manage team performance. Build your skills at this level to push you towards higher level roles and promotions.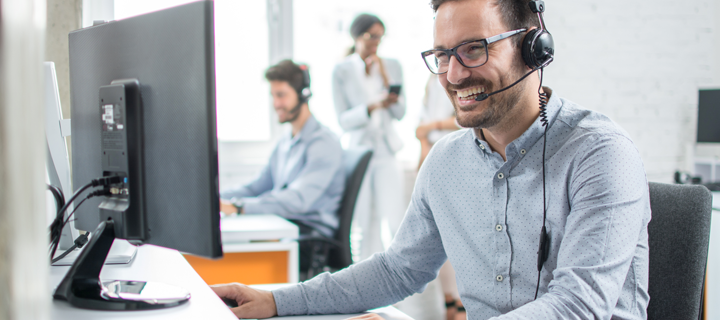 Level 2 will support and develop those aiming to deliver exceptional customer service. You will be taught how to meet customer needs, the value of customer retention, and the importance of product or service knowledge.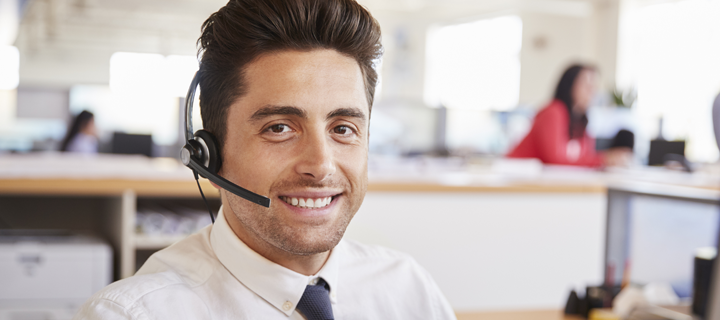 Level 3 will give you the skills to develop a customer service strategy. You will understand how to review and analyse existing service provisions, and have the skills to process and resolve customer complaints.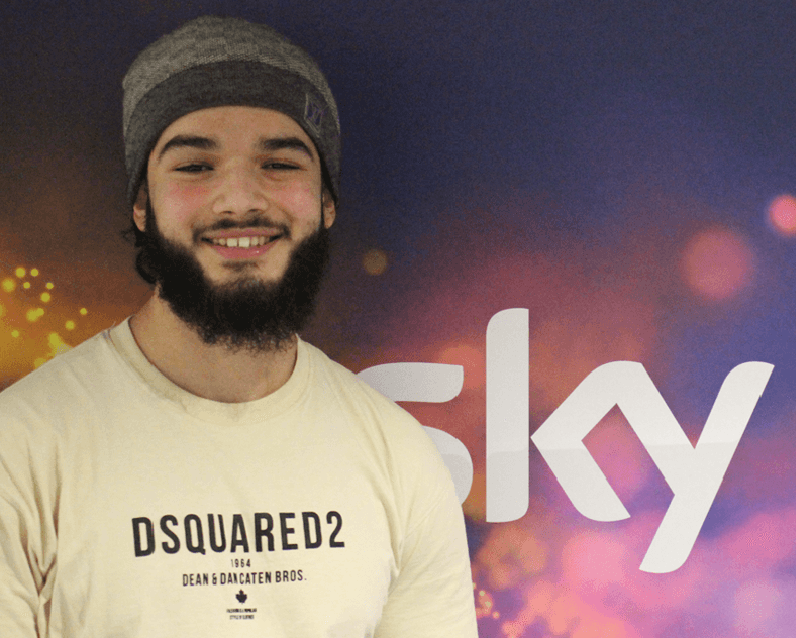 " Apprenticeships give you life skills, which I think everybody needs. "
Jalal Alfadreek, Customer Service Apprentice, Sky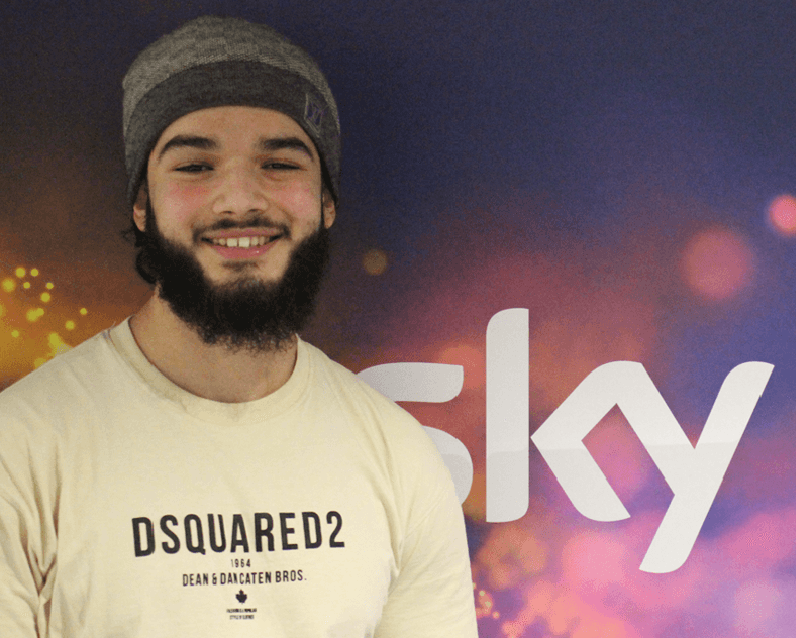 Completing your Customer Service qualification 
Many of the key skills learnt as a customer service apprentice are transferrable across multiple industries. If your goal is to progress into different areas of the business, starting with an apprenticeship in customer service will demonstrate your commitment to professional improvement. Key skills such as problem solving, resilience, empathy and teamwork can apply to many roles. 
Once you have completed your qualification, you can celebrate with those closest to you at our Educ8 Training graduation ceremony and will receive official certification for your new qualification.   
Customer Service apprenticeships in Wales FAQs
How can I find free training in Customer Service near me? 
For those who are looking for a job vacancy in a customer service role, we have apprenticeships available. You can apply for apprenticeships across many sectors on our vacancies page. If you are already in a customer service role and want to upskill, please contact us to get started.
Can you apply for an apprenticeship in Customer Service in Wales?
There are some eligibility criteria attached to our qualifications in customer service. If you are aged 16 to 24, to be eligible for the Level 2 qualification you must be new to role within the last six months. For our Level 3 course, you must be new to role within the last 12 months. If you are aged 25 or over, then you must be new to role within the last six months for both levels.
How much do Customer Service apprentices get paid?
The wage you earn will depend on your employer and the salary they offer. Entry level roles in customer service vary and your apprenticeship will put you in a great position to move into higher paid roles.
What apprenticeship levels does Educ8 Training offer? 
We offer apprenticeships in Customer Service at Level 2 and Level 3. Credits are transferable across these qualifications. With our range of apprenticeships on offer, you can also study other subject areas, such as Leadership and Management and Business Administration.
How much do Customer Service apprenticeships cost?
Apprenticeships are fully-funded by the Welsh Government meaning the apprenticeship will be completely free for you and your employer.
I am a learner
Start your career and apply for an apprenticeship or up skill in your current role to progress your career.
I am an employer
Businesses need to grow. Learn new skills through our fully funded apprenticeships. 
I am a parent
We have lots of apprenticeship vacancies. Your child will earn a wage while studying a qualification.