Social Media for Business
Now part of modern life and impacting societies and lives across the world, social media is growing at a rapid rate. With demand for talent in this exciting industry, it is a popular career choice. In a digital world, businesses risk falling behind with new technologies and social platforms. With few accredited courses specialising in digital media, study with us and stand out from the crowd.  
A career producing creative content is desirable for both younger people and experienced professionals. With no upper age limit, our qualifications are available for everyone aged 16 and over. Whether you are a beginner, or an experienced professional who wants to keep up with the latest trends, you can boost your CV. If you're an excellent communicator with a flair for creativity, you would shine in a marketing or media role.  
What to expect from our Social Media apprenticeships
There is so much to learn about content creation and digital marketing. We pride ourselves on excellent teaching. Expect one-to-one support from our expert trainer coaches who you meet monthly to work through your units. Draw on their knowledge and experience from working in the marketing sector.  
Our social media qualification is learner led, based around your skills gaps and job role. Assessment methods vary, depending on the units you choose. Whether you prefer assignments or portfolio-based work, we tailor the course to you.  
Working in the communications and media industry is exciting, fast-paced and demanding. Our flexible, blended learning approach to teaching is one of the reasons our course is so popular. Learn both on-the-job and in your own time around your busy schedule. Access a wealth of resources on our online learner Moodle.  
What you will learn during your Social Media course
Apply your knowledge to your job role and take the accounts you manage to the next level. With so many social platforms, from Facebook and Instagram, to Twitter, LinkedIn and Tik Tok, you will learn the latest trends. Learn how to create engaging content and become an expert in a busy, thriving online community. 
Our modules in Imaging Software and Using Collaborative Technologies even introduce you to free tools. Understand how to communicate with customers using digital technology. Learn what your audience wants and become an expert. Learn how to build a strong brand, tailor content across platforms and maintain a consistent tone of voice.  
Fully funded qualifications across a range of levels
Our Social Media for Business qualification is a Level 3 apprenticeship. If you're looking to progress your learning, then we recommend studying an additional course in Digital Marketing.  
Digital Marketing complements our social media course and the combination of the two, will offer a wider skillset to increase your job opportunities in higher-level roles. We offer Level 3 and Level 4 in Digital Marketing for those employed within a marketing role, which can help build on your current skillset to further engage current and potential customers.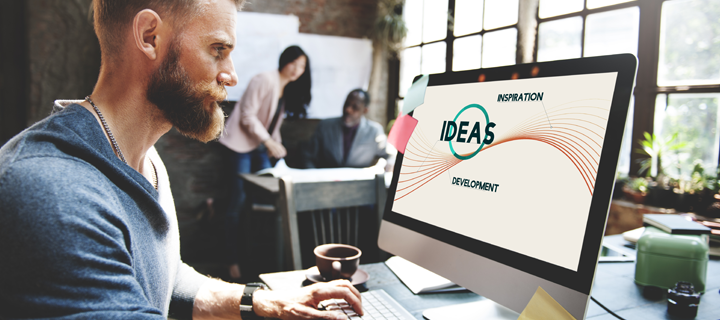 Level 3 Social Media for Business
Social media has become a critical commercial tool for companies of all sizes. On completion you will be able to plan, execute and analyse highly effective social media campaigns for the benefit of the business.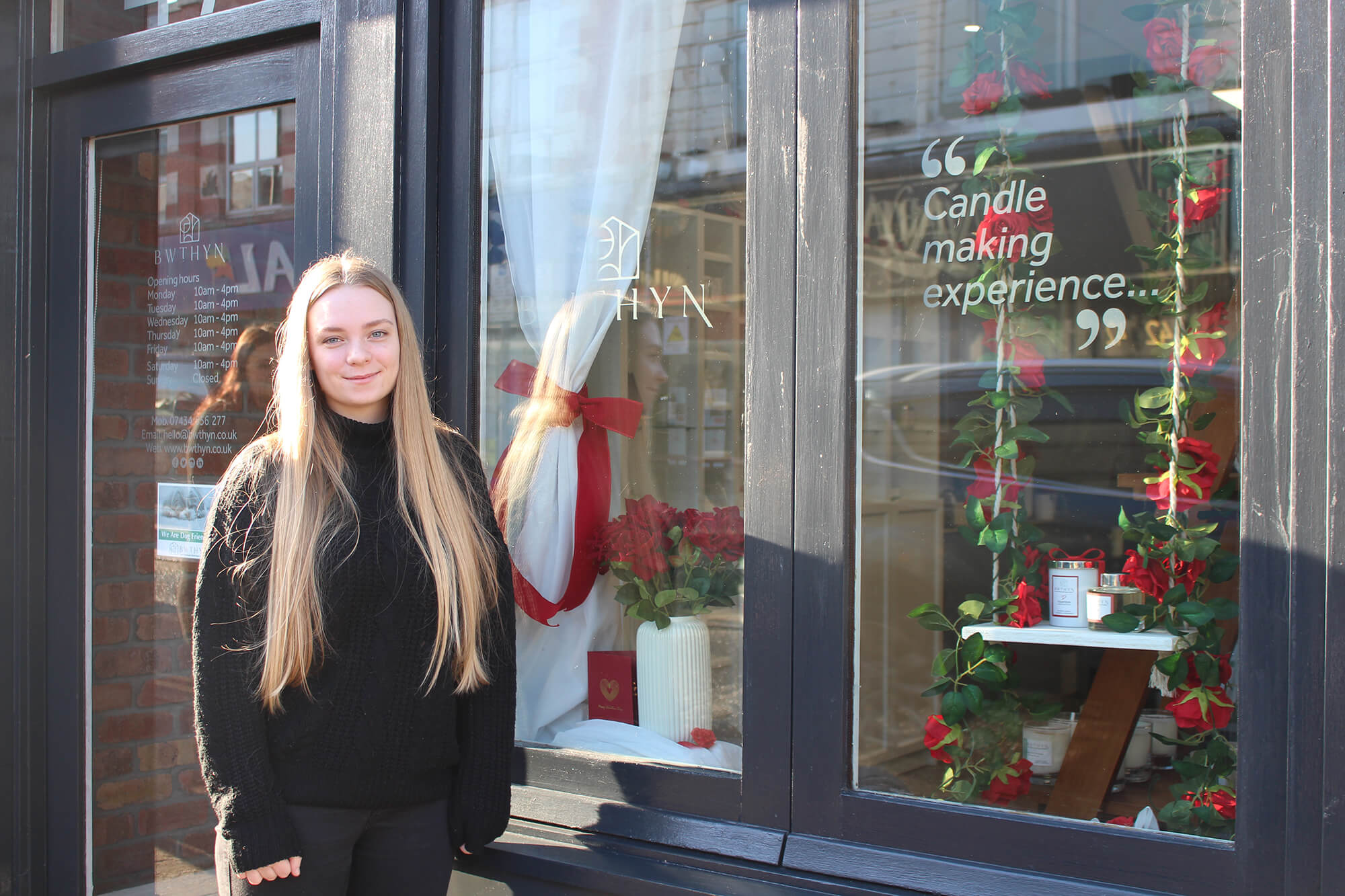 " Young people are naturals on social media so I would urge more businesses to consider an apprentice. "
Eleri Page, Social Media Apprentice, Bwthyn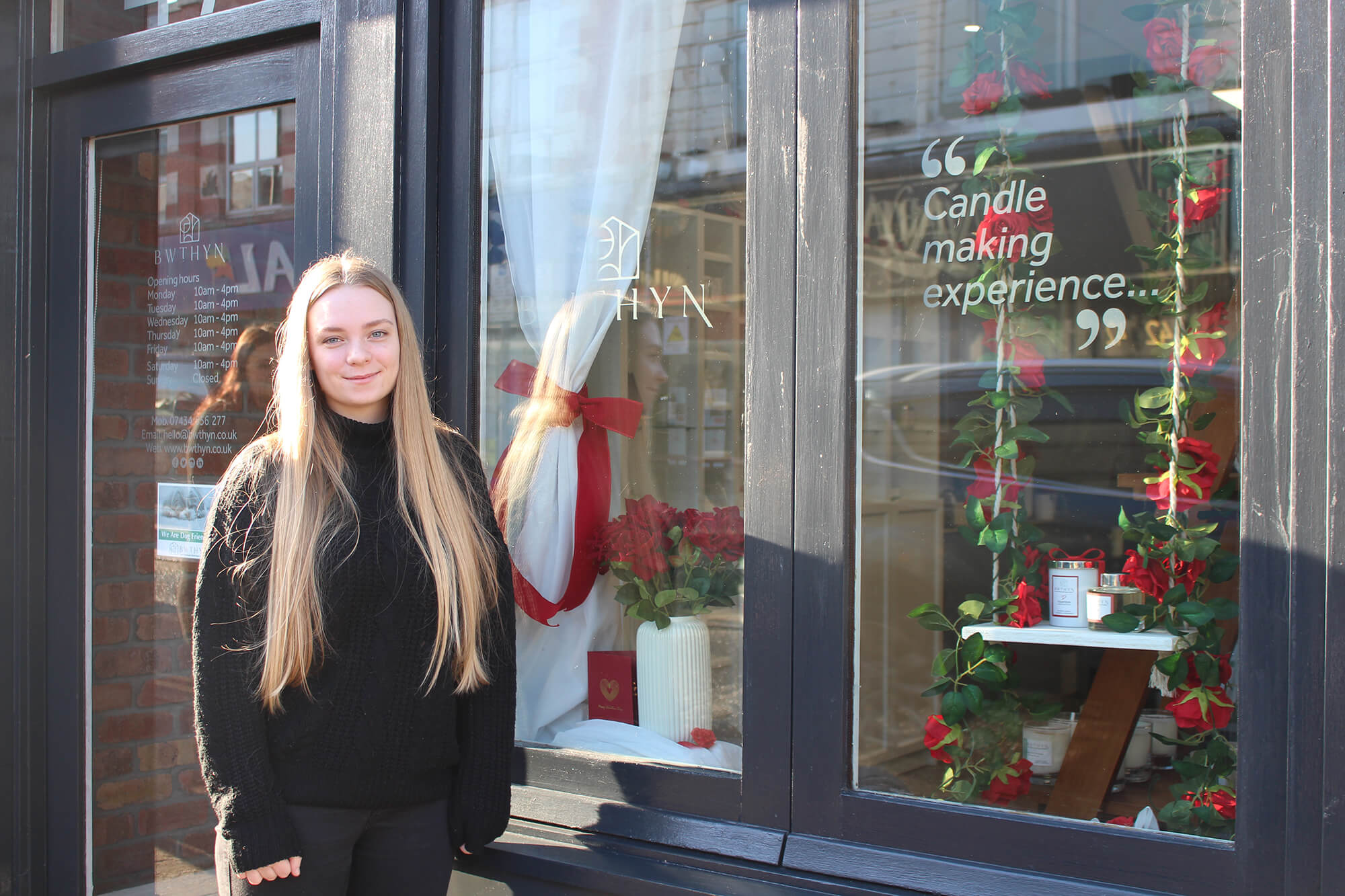 What happens after your Social Media apprenticeship
Once you have completed your qualification, you can celebrate with friends and family at our Educ8 Training graduation ceremony. You will be invited to toast your achievements in a cap and gown and will receive official certification as a newly qualified apprentice. 
After completing our course in Social Media for Business, the possibilities are endless. With our desirable qualification you could enter every industry which relies on the knowledge of professionals to drive forward marketing and communications strategies. You could even be your own boss and freelance as an influencer, blogger or vlogger. We offer further apprenticeships in Digital Marketing. Many credits are even transferable across our marketing qualifications.  
Social Media apprenticeships in Wales FAQs
Where can I find an apprenticeship in Social Media near me? 
If you are interested in a job in social media, visit our vacancies page. We list apprenticeship vacancies in digital marketing and social media to help you get your first job role and experience on your CV. If you already work as a content creator, marketing executive, manager or director, you can study an apprenticeship as part of your job role. Upskill with us and keep up to date with the latest digital trends.
What apprenticeships can you study in Social Media?
Our accredited qualification is Level 3 Social Media for Business. You will study a mix of optional and mandatory units including the principles of keywords and optimisation and using collaborative technologies. We also offer Digital Marketing apprenticeships in levels 3 and 4. These offer a wider look at the digital technology industry alongside social media.
How much do Social Media apprentices get paid in Wales?
Your wage will depend on your employer. Many apprentices enjoy a competitive salary. Completing the social media course will give you an accredited qualification to showcase your experience and help you build confidence to ask for a higher wage. If you are already within a role, you will study our course as part of your current job on your current salary.
What course levels does Educ8 Training offer? 
We offer a Level 3 Social Media for Business qualification accredited by City & Guilds. We also offer a Level 3 course in Digital Marketing. On completion of either course you could then progress to Level 4 Digital Marketing.
I am a learner
Start your career and apply for an apprenticeship or up skill in your current role to progress your career.
I am an employer
Businesses need to grow. Learn new skills through our fully funded apprenticeships. 
I am a parent
We have lots of apprenticeship vacancies. Your child will earn a wage while studying a qualification.