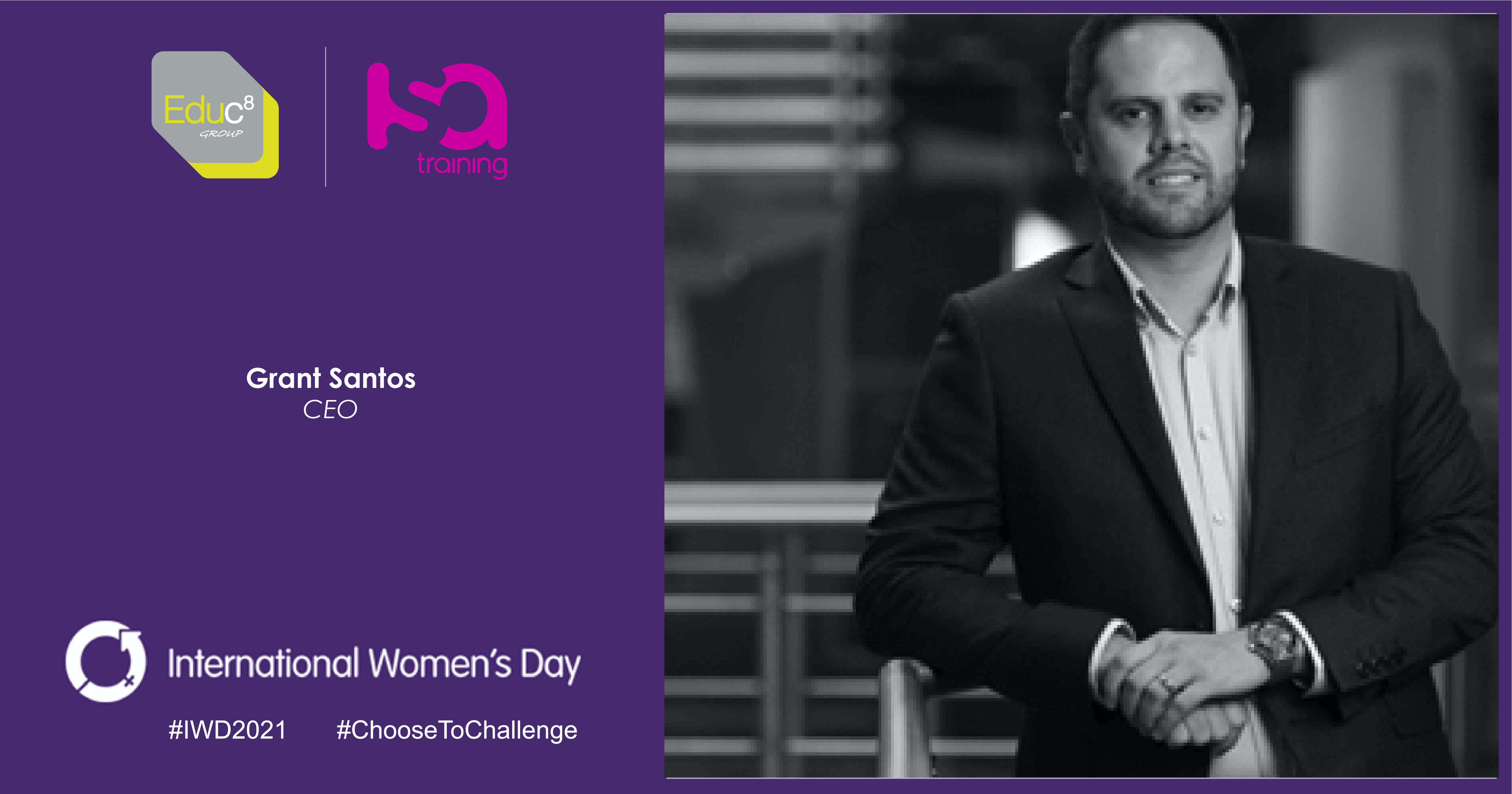 International Women's Day is a global event celebrating the social, economic, cultural and political achievements of women. This year's theme is Choose to Challenge.
At Educ8 we are passionate about equality for all; we believe that equality of education offers the equality of opportunity. Our passion runs from the top down, from our board of directors to our learners, our key values encourage and lead us to embrace and celebrate diversity.
Despite the startling fact that, according to the World Economic Forum, gender parity will not be attained for almost a century, the UK has made giant steps forward in ensuring female representation at board level. In February the Hampton-Alexander review target of ensuring 33% of all FTSE 100 board members are female was met, rising from just 12.5% less than a decade ago.
At Educ8 we're proud to play a part in the on going work to ensure equality in the workplace, where success is based upon skill set rather than gender. Our board is made up of a 50/50 split of male to female, every member bringing their vast experience and pool of knowledge to ensure that our ambition for the future, and our commitment to inclusivity and diversity is met. Our customer account director Ann Nicholas said:
"International women's day for me is about marking the importance of diverse women supporting each other in the workplace; a celebration of achievement and women's equality. Gender shouldn't be a factor in the workplace – a person's abilities should depend on their individual strengths and personality traits. I'm proud to work along side a great team at The Educ8 Group, that is full of passion, tenacity, discipline, and ambition. There are so many benefits that come along with it, and at that top of the list is the fact that your team members help you become a stronger, better version of yourself. I am not afraid to challenge at any level – from challenge comes change."
We're delighted that our learners too are recognised for their work in enhancing equality. Rhyanne Rowlands, who has completed her Advice and Guidance and Leadership and Management Level 4 Apprenticeship, has recently been named as a finalist in the Apprenticeship Awards Cymru 2021 for her work with Women's Aid. A victim of domestic abuse herself Rhyanne now devotes her time to empowering other women, encouraging them to choose to challenge their past to create a better future for both themselves and their children.
"We're incredibly proud to support equal opportunities for all at Educ8. We don't just advocate inclusivity and diversity we live and breathe it. This International Women's Day we would like to thank every member of staff, every learner and every employer we work with for helping us choose to "challenge", enabling us to create better working environments and communities for all. We'd also like to thank all the women who have enabled Educ8 become the organisation it is today, a vibrant and successful organisation, built on strong values with equality and diversity key drivers in that success".