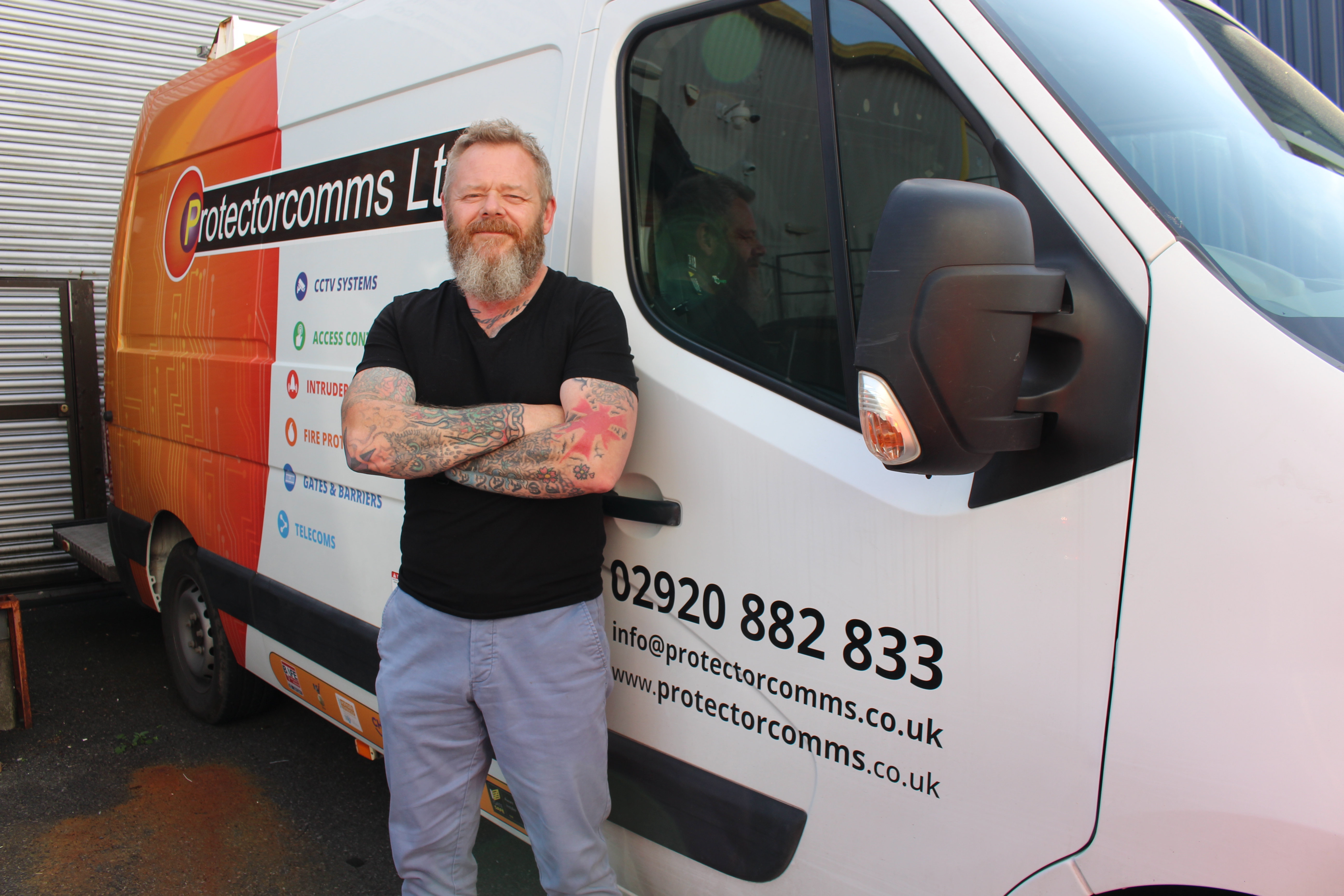 Neil Thompson is the Engineering Manager at Protectorcomms based in Caerphilly. He tells us why  it's important to keep learning, no matter your age.
My first accredited course
I've worked at Protectorcomms just over three years. I manage 17 people including engineers, trainees and admin staff. I've never studied an accredited course before, so signed up to study the ILM apprenticeship. I can't wait to graduate and wear a cap and gown.
I left school and went to college
I left school with O Levels, the equivalent of GCSEs. I went on to study a BTEC in Fire and Security Systems at college and then worked in the aerospace sector. I entered the fire and security sector 36 years ago. I really enjoy the industry and love working at Protectorcomms. It's a company that puts its staff and customers at the heart of the business.
No matter your age, keep learning
I've always been open to learning new skills. Although I am 52 years old, I believe no matter how old you are you should always want to better yourself through lifelong learning. Working as a manager for five years, I'm already doing the job. But the ILM will help me understand strengths and weaknesses of my team. I will learn new techniques to better manage people, such as understanding different personality types. Completing the course and gaining my certificate will be proof that I know how to do the job.
Online and flexible courses
There's a lot of support on offer. I have access to a learning platform called Moodle – a great online resource where I will learn the knowledge needed to complete my units. It can be accessed online at any time which means I can compete the work at a time convenient to me. I will upload all work through a system called Smart Assessor. My job keeps me very busy so the flexible study options was great for me.
Essential Skills are a bonus
As part of the apprenticeship I will also be doing my essential skills in Maths, English and Digital Literacy. It's been so long since I left school so studying these will mean I can brush up on my skills.