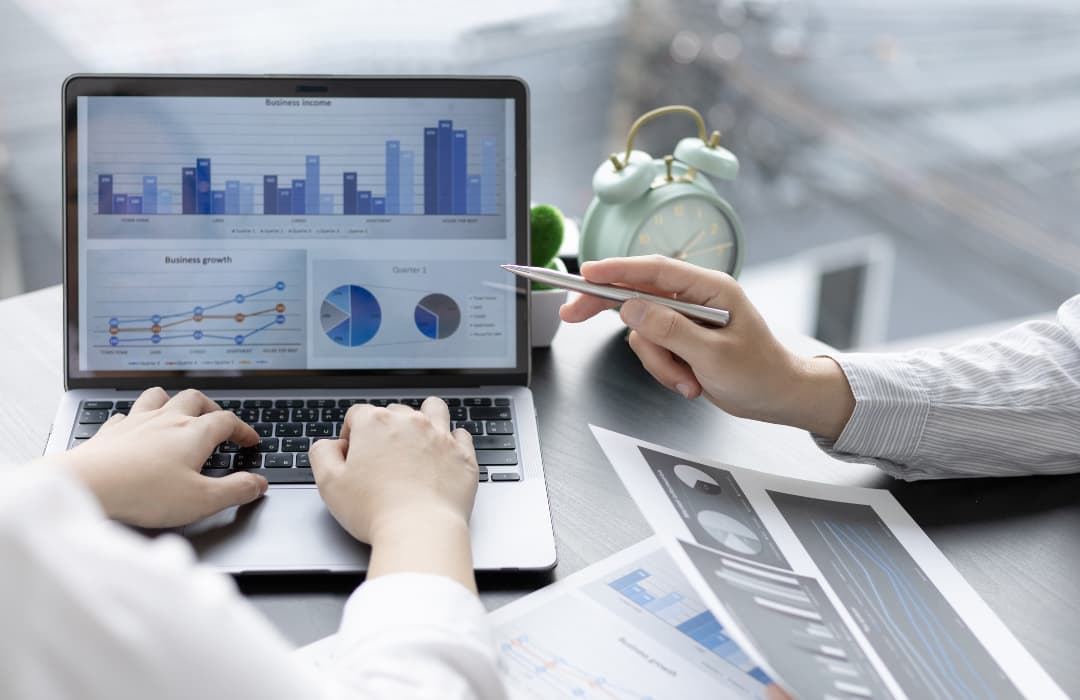 Having completed a degree and two masters, Mark Tudor, a marketing professional for over 30 years, had a very formal route in education. Although he now owns his own successful consulting agency, Mark still decided to study an apprenticeship.
Learning gap in my digital knowledge
During Covid, I identified a learning gap. I was very focused on strategy but I didn't have any real application of digital technology and an understanding of how to digital field was moving forward. I used Twitter, Facebook and LinkedIn but not to any real affect. I had seen adverts for the Digital Marketing course and I thought that it would give me the skills I needed to move my business forward, so I started.
I can honestly say that I have used so much of my learning already. Things like SEO, or using Canva, things that I knew were there but didn't quite know how they worked. One of the big things I learnt was metrics, looking at our engagement levels on posts. I posted twice over the past few days. Looking at the people that are viewing them, they are both slightly different. This is intentional, down to the hashtags I used. I copied in the hashtag #CIM and I'm seeing people from the institute already looking at it. I want to engage and keep my engagement levels up and I have been able to achieve that already. Real world application of my learning has been the key for me.
The learning style was something I wasn't used to. My previous education has been very formal; go to university, do your lectures, write your dissertation, do your masters, write another dissertation. The apprenticeship was such a different learning style, I had never done things like recorded learning before. It was interesting and, even with the difference, I enjoyed it thoroughly.
Big supporter of life-long learning
My biggest fear was that, because I went down a formal academic route, that I would struggle. But I loved it and would 100% do it again. I'm a big supporter of life-long leaning. You can fit apprenticeships around your workload and your development. For me, this keeps up my education and learning and keeps my mind active. The complimentary nature, alongside my work, makes me want to do this again.