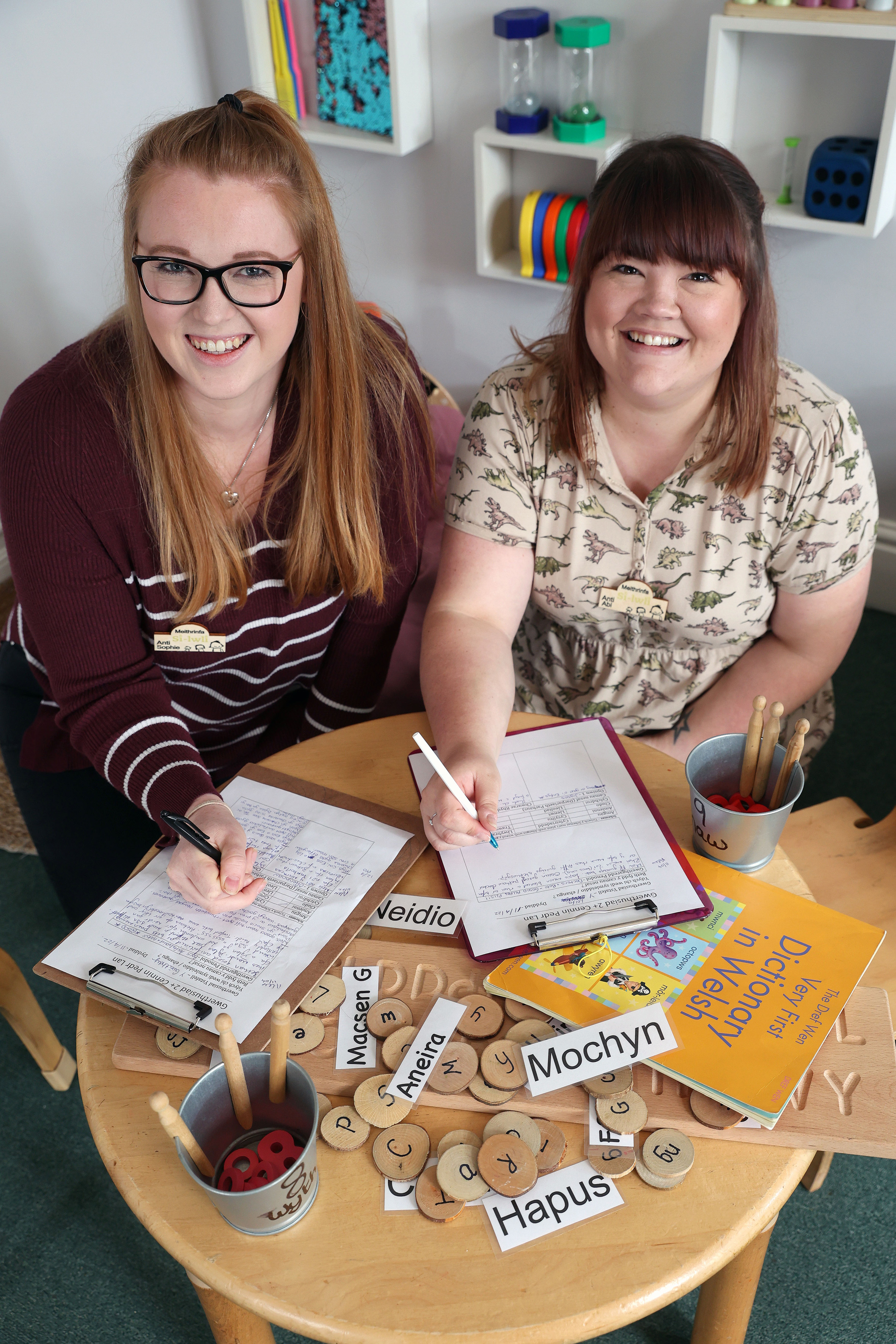 The Welsh language day nursery Si Lwli based in Cardiff have been working with Educ8 Training since the company started around ten years ago. Staff have completed almost 20apprenticeships over the years. The manager Kim Hellyar tells us how apprenticeships are helping the business grow.
We are a close knit business and offer lots of support. We have around 20employees and currently five are studying an apprenticeship. I have just completed the Leadership and Management qualification myself. Our staff progress through the Level 2, 3 and 4 Childcare qualifications.
Childcare is a busy sector that needs apprenticeships
Through apprenticeships we can study and upskill. Our setting is open 8am-6pm so we work a long day. Lots of staff study during work time, and this is perfect for our Trainer Coach who visits during work hours. We are coping with the workload well due to the nature of apprenticeship study.
It is important to have skilled staff
We aim for all our practitioners to reach Level 3. We interview lots of great staff, but many of them do not have the required childcare skills. Apprenticeships help provide the theory and reasons behind why we do what we do. By helping staff increase their skills and knowledge they grow in confidence. Staff stay with us and progress in the company because we invest in them.
We look for employees who are passionate
We help future generations of childcare providers enter the industry. We recruit apprentices with additional learning needs and do no tlimit ourselves to employ only qualified staff. We also recruit unqualified staff and which is important for the sector. We check in interviews that the new recruit is willing to study an apprenticeship and employ staff based on personality. We can then teach our staff the required skills through an apprenticeship.
Those already in a role can study an apprenticeship
As well as recruiting new staff we also continually improve the skills and knowledge of those already working in the childcare sector through upskilling. This ensures the sector is full of skilled workers who provide the best care possible for families and children.