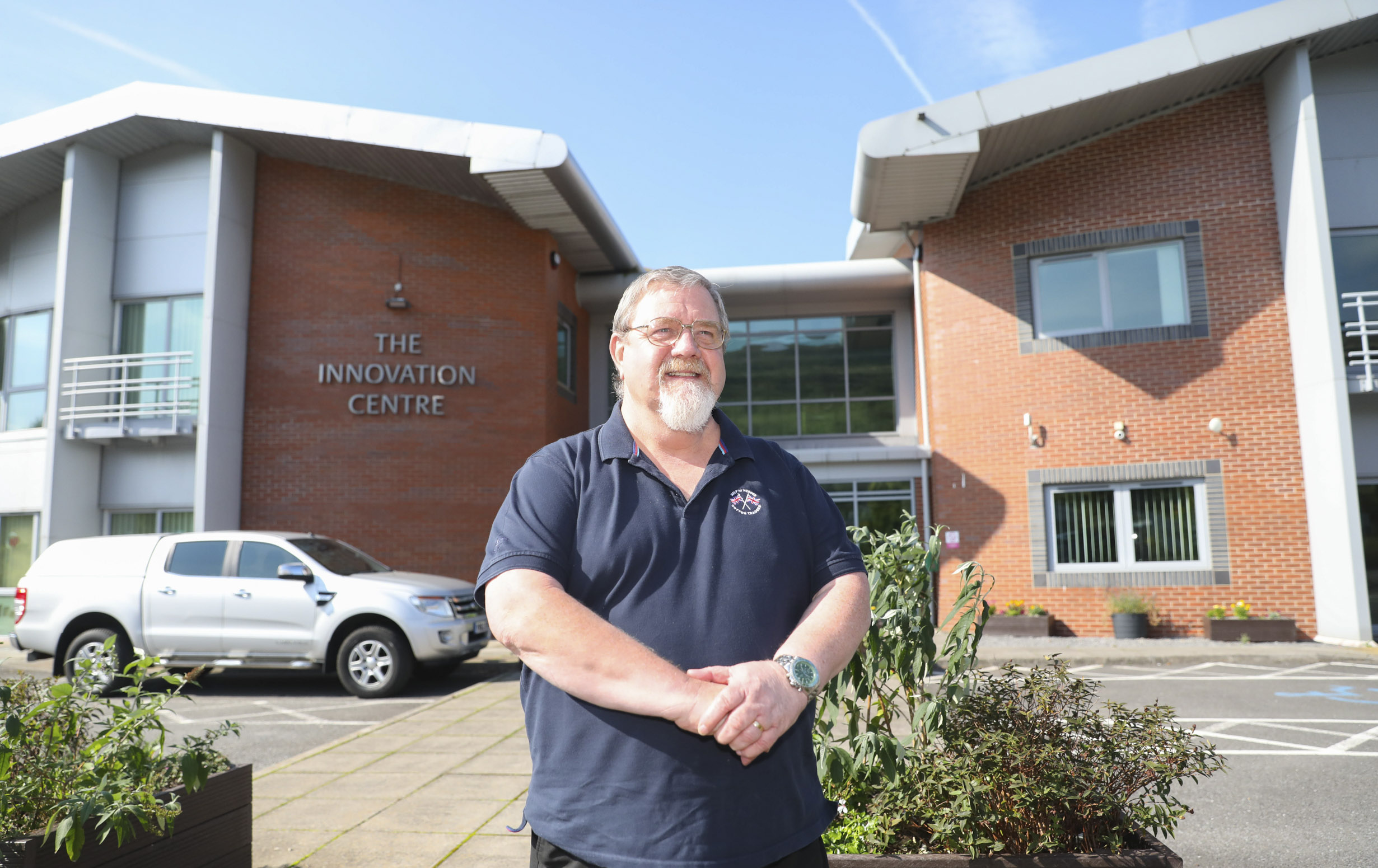 Congratulations to our learner Ray O'Hara who is through to the finals of the Wales Care Awards for his Commitment to Training & Workforce Development.
A former soldier, Ray has worked tirelessly to ensure people with mental health and complex needs can lead independent lives in their community.
From Tredegar in Blaenau Gwent, he will be one of the finalists at the prestigious Wales Care Awards, dubbed the Oscars of social care.
He has been shortlisted for the Commitment to Training & Workforce Development Award which is sponsored this year by the skills provider City & Guilds and WJEC Consortium.
Ray is the Human Resources (HR) Supervisor at Arches Support Services, a supported living provider. We have worked closely with the company since 2011 to provide apprenticeship programmes and training for its clients across South Wales.
Ray served eighteen years in the Armed forces with the Ist Battalion The Royal Regiment of Wales. Ray joined Arches Support Services in 2008 after his interest in supporting individuals was sparked while working with the Tredegar Development Trust as a Project Manager alongside social workers who cared for such people.
Based at the Arches Support Services base at the Innovation Centre in Ebbw Vale, Ray said he was delighted to be shortlisted for the award but was quick to include his colleagues in the nomination.
Ray said: "We currently support around 21 individuals on a 24/7 basis. They live in their own homes and live independently with support from our staff. It's a fantastic achievement for the company because it shows what it can do.
"First and foremost the task is to ensure that service users are safe and the way to do that is to ensure staff know what they are doing and can deal with situations as they arise. We do that with the correct training.
"The nomination means a lot to us because it shows what we are doing is right. For many members of staff, working with an individual can be quite daunting, especially at first with individuals whose needs can be quite challenging. Thankfully we manage to keep our staff long term and that is a measure of success because of our low turnover."
According to Ray, Arches Support Services are fully supportive of their workforce and are keen to see staff develop in their roles, ensuring they have the right knowledge and skills. Arches currently have 14 Learners on various Learning programmes.
He said all new staff receive an induction course and on completion are referred to Educ8 to complete their relevant learning in Health & Social Care.
"A planned programme for the training and development of staff is essential to ensure good practice and the provision of a quality service."
"Without a skilled, committed and well-trained staff team they cannot succeed in its aim to provide high-quality care
"We are working with individuals who have varying and different needs and the staff need to be trained specifically for that individual. It's my job to ensure that they are up-to-date and make sure they have the correct training," he said.
Nominating Ray, Ann Nicholas our Customer Account Director said:
"Arches Support Services have continuously built and supported their workforce via training and development – allowing individuals to be fully themselves and supporting them in continuing their education.
"They have also demonstrated their ability to help individuals acknowledge and understand their strengths while supporting them in developing their professional areas of development. At all times, they have offered their teams resource and support."
"Ray O'Hara, the HR Supervisor, is fully engaged and supportive and quick to act on anything that is required to support the staff; personally making sure that he is fully involved in every individuals learning journey and progress being made. "