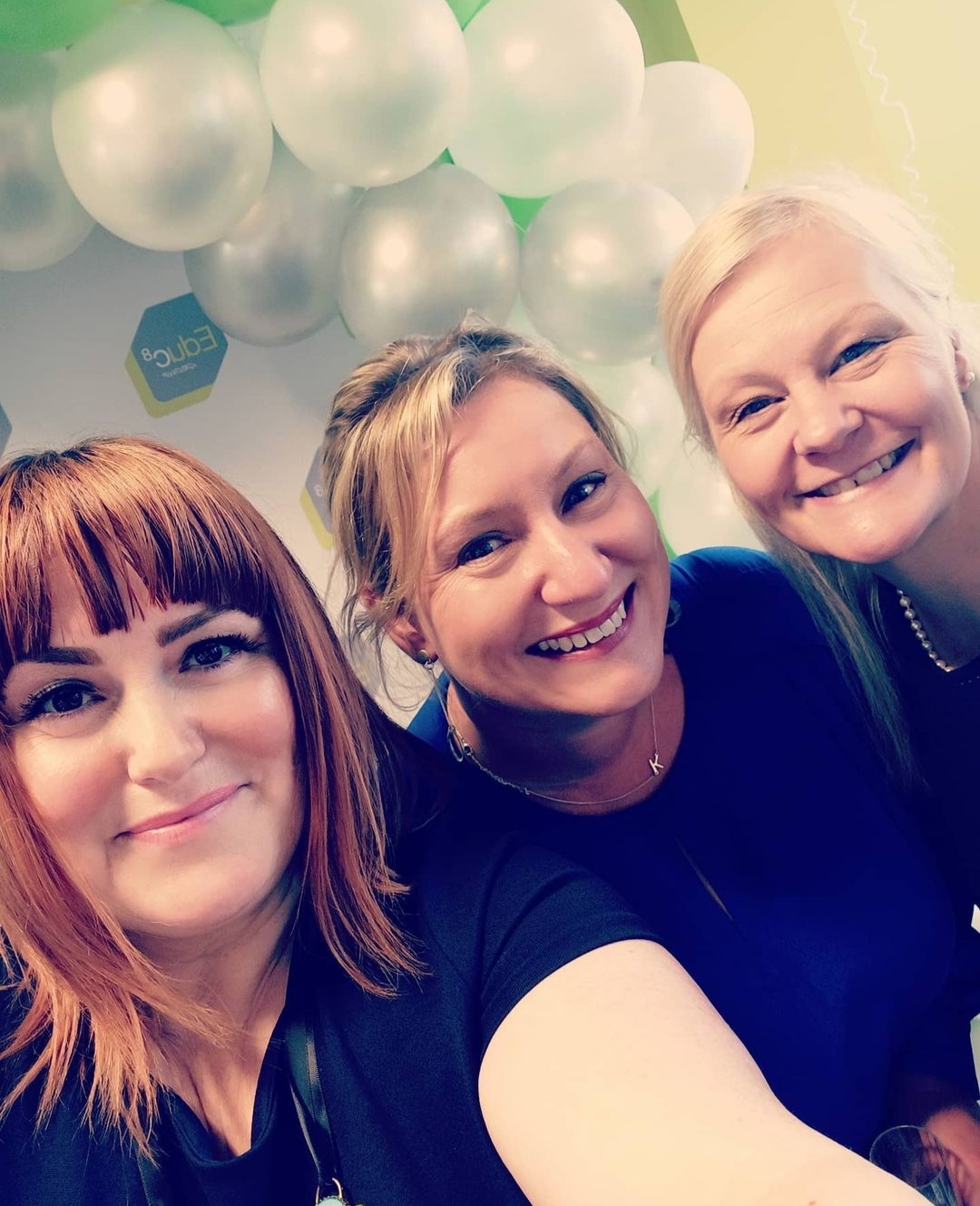 In celebration of International Women's Day we are recognising the outstanding achievements of our three female directors.
Kathryn Wing, Jude Holloway and AnnNicholas lead from the front. Managing the business based on a strong ethos of values, placing staff at the heart of the company.
Sitting on a board of six directors, together they have driven the business to achieve inspirational accolades including Best Mid-Sized Company to Work For 2021, Best Education andTraining Provider to Work For 2021, Fast Growth 50, FSB Employer of the Year and IIP Platinum.
Working in collaboration with each other our directors share ideas, support each other's challenges and successes and align their goals to ensure they support each other to grow, improve and reach personal or professional milestones.
Ann Nicholas, Customer AccountDirector has over 16 years' experience in training and education. An ambassador for lifelong learning, she is passionate about apprenticeships and the quality of teaching and learning. She believes that high standards of learning are an indispensable tool for every career and organisation.
As Director of Operations, Jude Holloway has full responsibility for the delivery of apprenticeship provision.With success forged over many years in the education sector, Jude has worked with many FE colleges and training providers. In her previous role she achieved and maintained an Ofsted Grade 1 for over eight years. A strong advocate in lifelong learning, Jude is studying an MBA in Strategic leadership.
Quality and Compliance Director Kathyrn Wing manages a robust and trailblazing quality cycle. In her early career she ran her own business, giving her the leadership and management skills to become an assessor. Incredibly passionate about work based learning, she strongly believes that traineeships and apprenticeships offer areal alternative to further and higher education for young people.