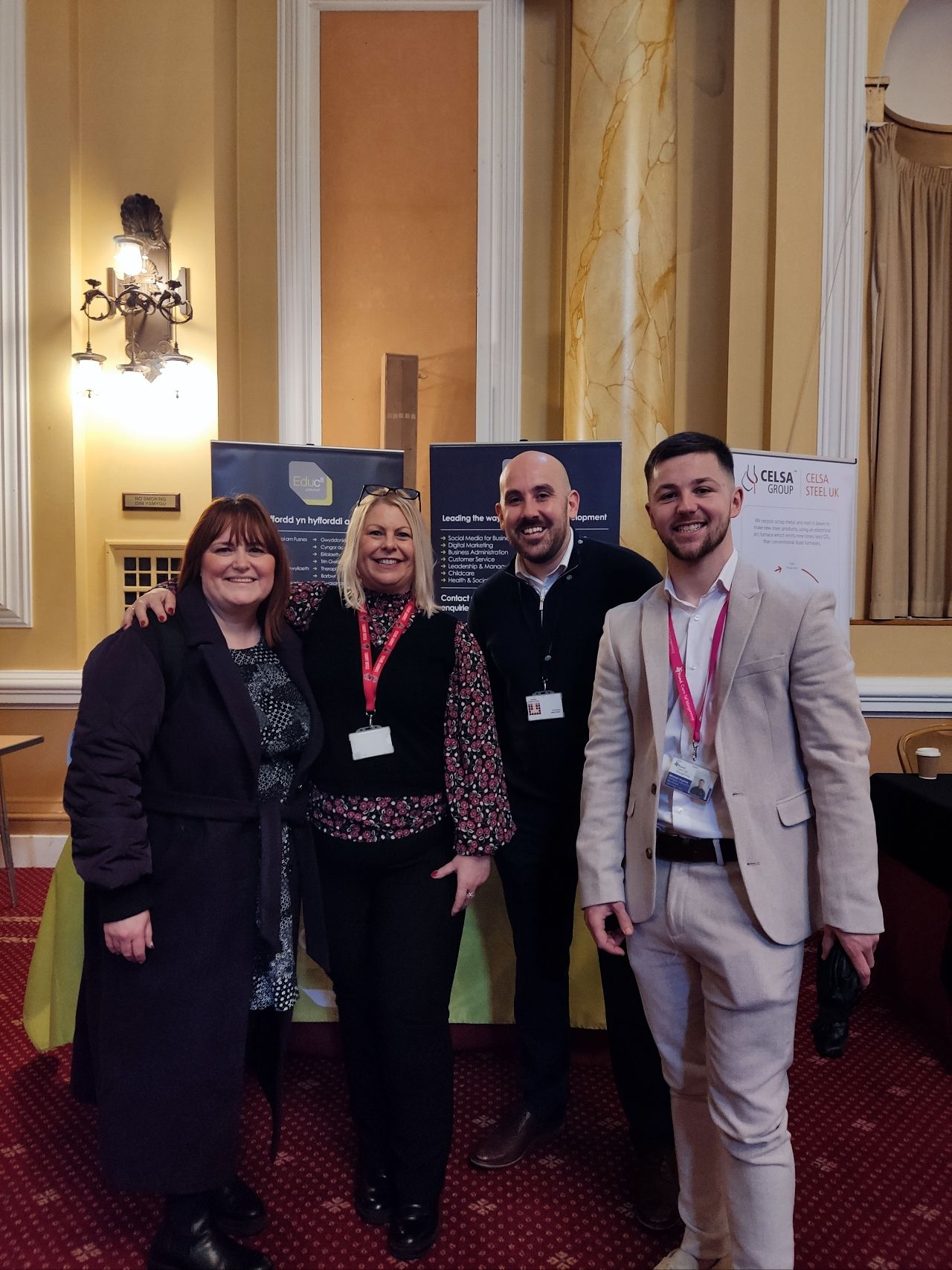 We caught up with Mitchell Hughes, our Advice and Guidance apprentice. He is a Fundraising and Community Engagement Officer with Cwm Taf Morgannwg Mind and tells us about his experiences.


I had to upskill as I had little experience
When I started the apprenticeship, I already worked for Mind as a Homelessness Intervention Project Worker. I'd only been in post for a short time with little experience in the housing sector. The apprenticeship was offered to me to gain an understanding of dealing with clients and increase my skills.
The introduction and onboarding was brilliant. The team were welcoming and I felt at ease. The staff understood I was new to the role and mapped my experience levels against the work I would complete.
Support from my Trainer Coach was amazing
Following my induction I met my Trainer Coach, Tracey. She would be my point of contact throughout my apprenticeship. Whenever I had queries or difficulties I felt comfortable asking for help. The support from Tracey was absolutely amazing whether over the phone, over Teams or through email.
The apprenticeship made me better at my job
We discussed the modules and I chose ones that suited my job. Lots of the work is online and uploaded to the Learner Moodle which was straight forward.
As the modules were linked to my work, I soon started to use my new skills in my job. Straight away I noticed how much my skills had improved. I felt more comfortable with clients when using the structured approaches I'd learnt from the apprenticeship.
The work deadlines were achievable. I completed the work around other commitments and my day-to-day job. I realised from a early stage the apprenticeship would have a positive impact on my work and career.
Receiving feedback helped me learn
As well as the written and online work I also participated in recorded discussions with my tutor when dealing with clients. I learnt a lot and got some excellent feedback. Educ8 Training do this so well. Providing valuable feedback when returning my work was key to me growing and learning. There was always detailed pointers to help me move forward.
Educ8 supported me on my apprenticeship journey
I'd like to thank everyone from Educ8 Training who supported me along my apprenticeship journey. It helped me gain experience, learn new skills and strengthen my knowledge base in a field where I was a real beginner.
Ann Nicholas – Customer Account Director
Emily Davey – National Account Manager
Josh Rees – Senior Account Manager
Mitchell Hughes – Fundraising and Community Engagement Officer