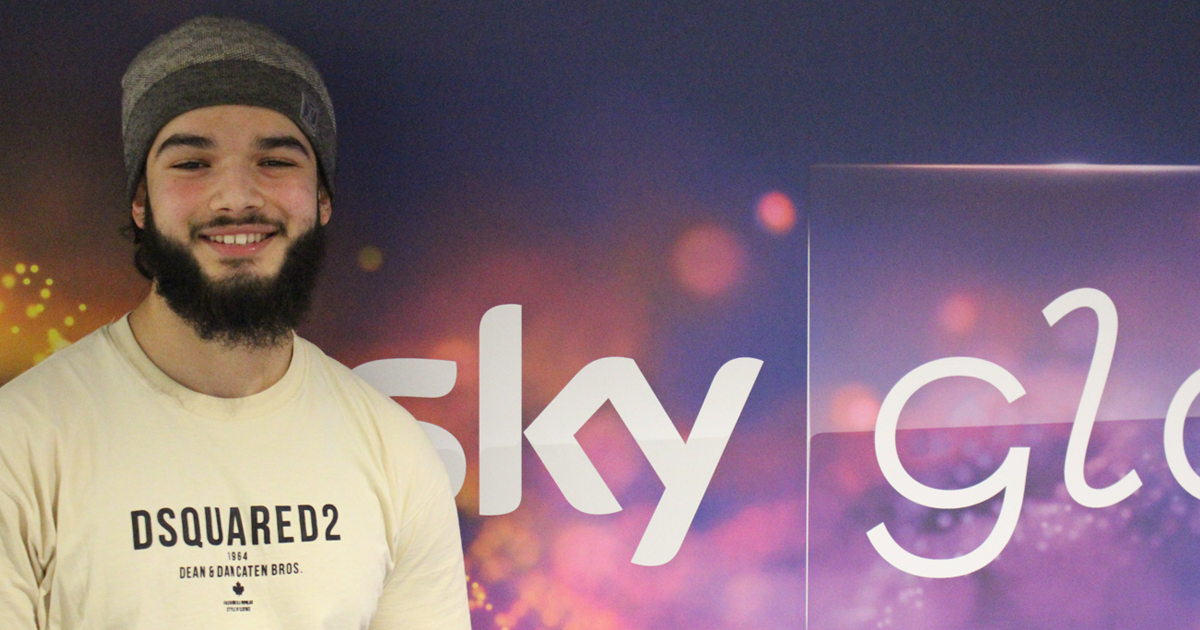 We recently announced that Sky has teamed up with Educ8 Training to create a tailored approach for their apprenticeship provision in Wales.
The apprenticeship focuses primarily on customer service which runs alongside Sky's own in-house training programme for their new Customer Representatives.  
With the first cohort in place, we caught up with Jalal Alfadreek to find out more about his apprenticeship journey.  
Inspired by National Apprenticeship Week 2022 
I was studying three A Levels in Cardiff and Vale College in 2022. It was National Apprenticeship Week and I was researching my options. I was still undecided on university and I was researching more into apprenticeships.  
Feeling inspired, I was looking more into the different types of apprenticeships and what suited me best.  
An environment to thrive in 
I completed my A Levels and seen the Sky apprenticeship advertised. The description appealed to me so I decided to apply. I later came to meet the team at Sky and I liked the fit. I knew it would be an environment that I would thrive in and started in October '22.    
Customer Apprentice Sales Advisor  
I am now five months into my role as Customer Apprentice Sales Advisor.  
I take calls from customers regarding their bills and Sky packages and offer support with various promotional offers. There is everything from Sky Sport and Disney+, to broadband, mobile and cinema. 
I speak to people on a daily basis and I get to have some great conversations with the customers. The managers, team leaders and colleagues are always there to support me.
I am studying towards a recognised level 2qualification in customer service. The qualification is very varied and I have my own Trainer Coach who I meet with on a monthly basis. They always offer their support and I know that I can reach out to them for any help.  
The apprenticeship has given me more confidence especially when dealing with a challenging customer for example. What you benefit from an apprenticeship is, life skills which I think everybody needs.