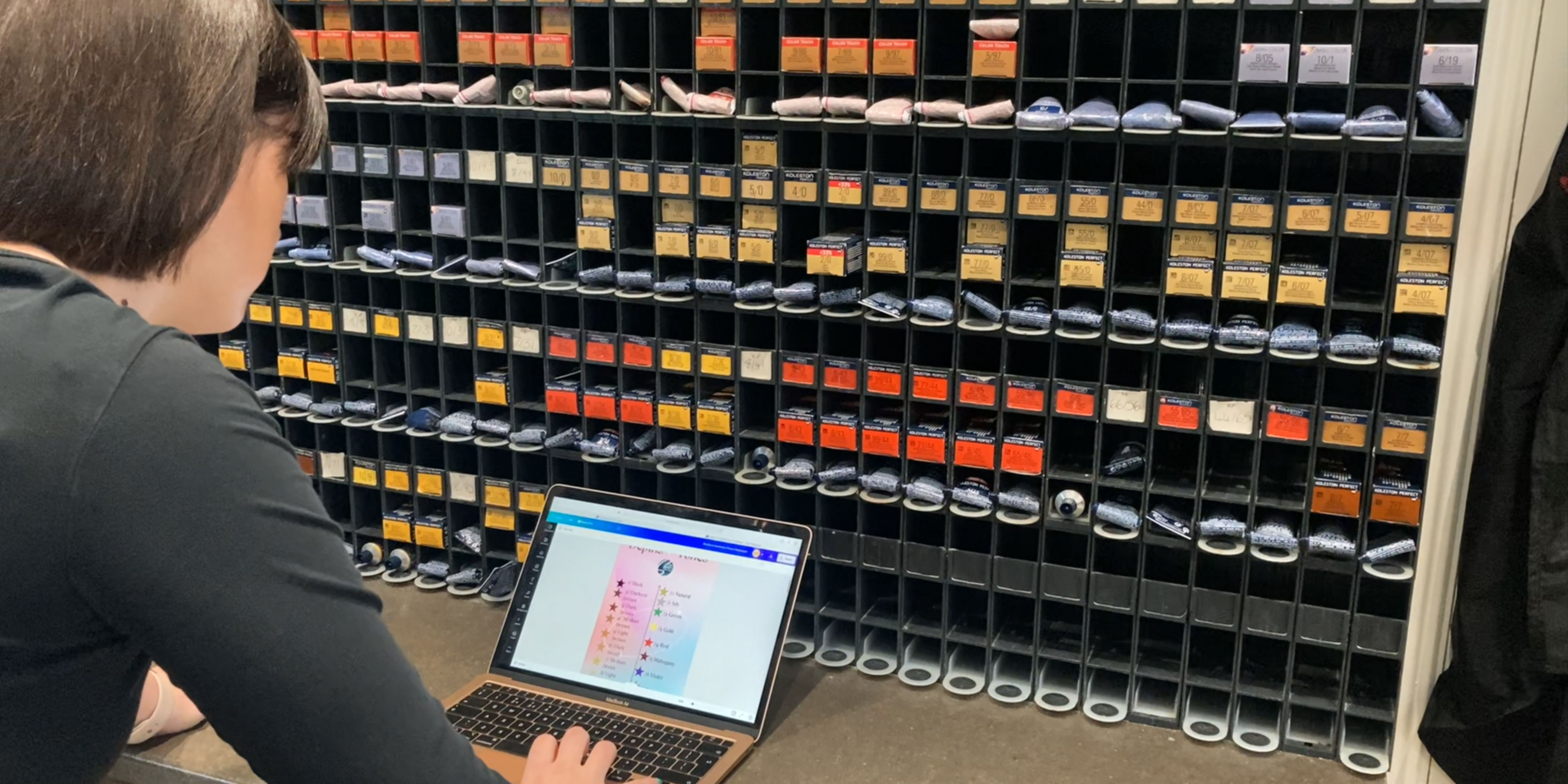 Anya O'Callaghan studies Level 3 Social Media for Business. Using the skills she has learnt through this qualification, Anya has created and adapted learning tools within the salon to help hairdressing apprentices with dyslexia and dyspraxia thrive.
Current framework is not accessible enough
A couple of our learners have dyspraxia, dyslexia and ASD. We've recognised that there is a lot of people in the hairdressing industry that have additional learning needs and the current framework of learning is not necessarily accessible to them. A lot of them are more visual learners.
Visual learning is more accessible
I created a few images to use as phone screensavers. Now, as soon as they open their phone, they have all the depths and tones and colour wheels needed. This helps them in the workplace. There is certain text for that is more suited for dyslexic learners so I've changed a lot of their work books to be in these specific fonts. I've also changed other things in the salon, for example, all of our cleaning lists are now very visual, rather than just lists. We do a lot of visual games to help learn products, and more 1 to 1 learning so we can figure out a way of learning that works best for them. All learners have their own learning plan.
Learning from personal experience
I have Asperger's. Luckily I lived all my life without knowing I had Asperger's so I've managed to just adapt myself to everyone else around me. Some people aren't as fortunate as I am. Before I started in the salon, I also worked as a teaching assistant with students with additional learning needs. I have used that experience to help me edit the way everything works in the salon.
I can understand why some learners might not want to say that they have Additional Learning Needs, because I never used to want to say anything. I've gone through so many jobs and even my degree without anyone knowing that I had Asperger's. It's better to be open, though, so that you can access the support you need. Everyone else around you will also be more understanding.
There is no reason not to take on someone with Additional Learning Needs
The creative industries is the best place for people with additional learning needs, because that is where they thrive. There is no reason not to take on someone with Asperger's or dyslexia. At the end of the day they are just like everyone else but they just need a little more support in some areas.
The Welsh Government offers an incentive of £2,000 for employers who recruit an apprentice with a self-declared disability. The funding applies to learners recruited on, or after, 1st April 2022 and their disability must have been disclosed prior to employment.