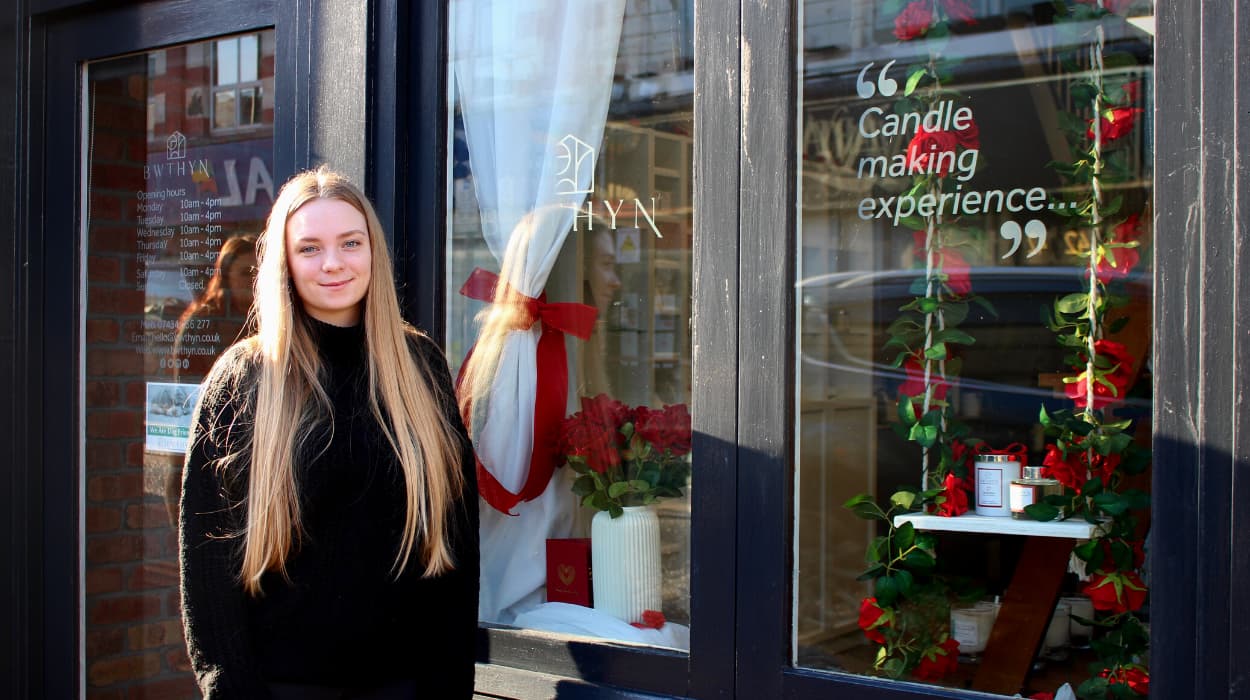 Eleri Page is a Social Media for Business Apprentice at Bwthyn based in Caerphilly. She tells us when leaving school she knew university wasn't right for her. But, it seemed there wasn't another option, until she discovered apprenticeships.
I was invited to interview
I live in Caerphilly and noticed a new shop in the town centre. I popped in to ask about job vacancies and met Ruth and Alan, the owners of Bwthyn. They were looking for a social media apprentice and I was invited for an interview. Even though I had stumbled upon the apprenticeship, it was completely the right choice for me.
After completing A-Levels I didn't want to go to uni
I've recently left school after completing my A-Levels in Media, Art and Hospitality. I was unsure what to do next and knew university wasn't for me. Choosing to study just any course at university, while not really knowing what I wanted to do would have been a bad decision.
I wasn't aware of apprenticeships in school – it seemed like university was my only option. I didn't want to spend money on a university course that I wasn't 100% sure about, so decided to take a few months out until I found the right path for me.
I wanted to work and earn a wage. I enjoy learning on the job and prefer practical assessments over exams and essays.
I love social media and have my own personal accounts. Working as a social media apprentice is perfect for me – I enjoy it so much, it doesn't feel like work. Young people are naturals on social media so I would urge more businesses to consider an apprentice.
Since starting at Bwthyn I manage all social media accounts. We have Facebook, Instagram and I've recently set up Tik Tok. I've even started a photography course. We plan to use the social media accounts to grow the business and reach more customers.
It feels like a family already at Bwthyn. They have really exciting plans for the business, to open more branches and take on more staff.
Young people should consider an apprenticeship
There is not enough awareness about apprenticeships to young people leaving school. My apprenticeship has helped my confidence so much already. My advice to young people would be – if you want to earn a wage while learning, an apprenticeship may be what you need. I would recommend more young people leaving school to consider an apprenticeship.