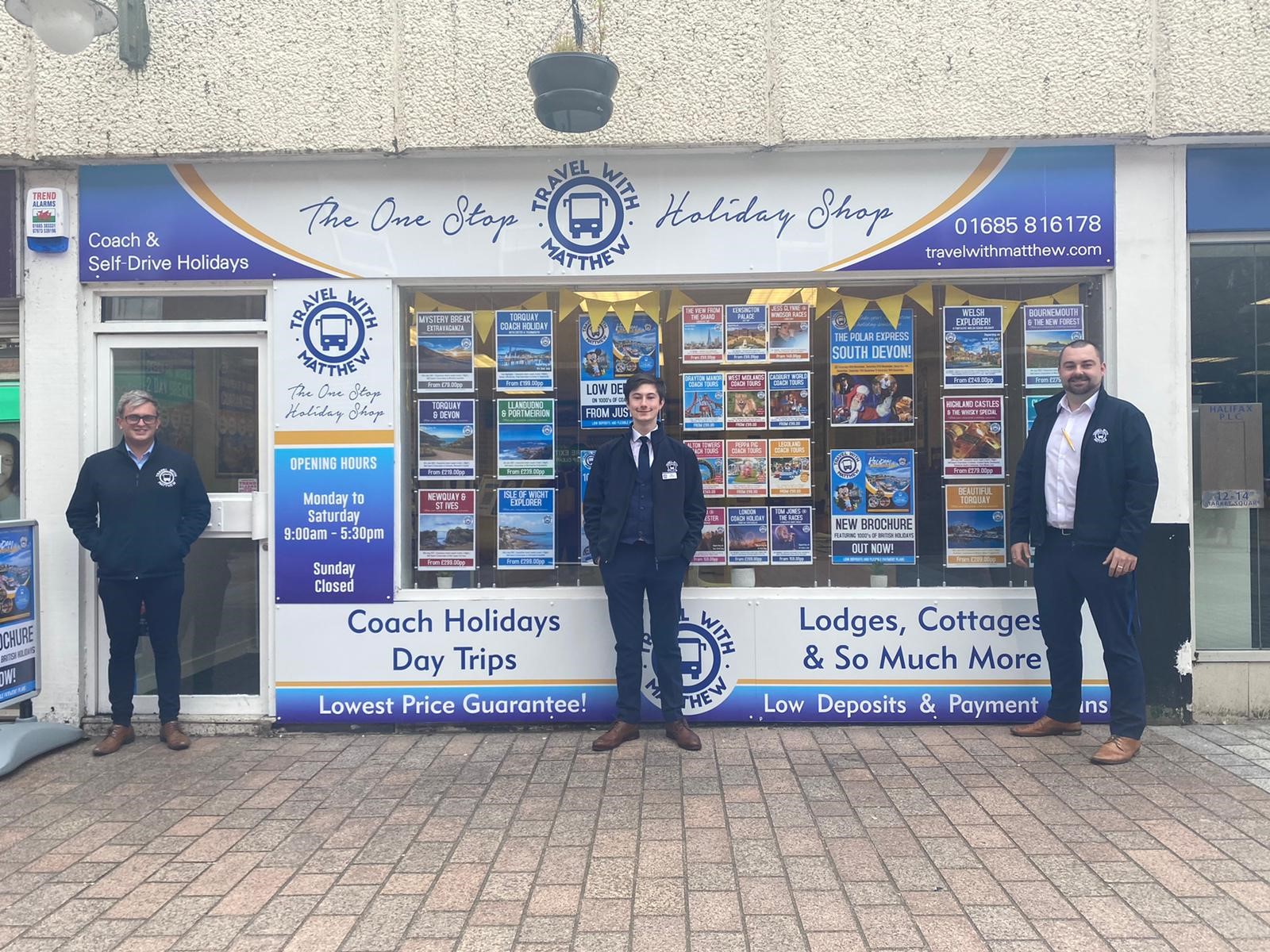 Travel with Matthew based in Merthyr Tydfil has teamed with Educ8 Training to place staff learning at the heart of the business.
The company wants its staff and new recruits to have the latest skills and knowledge. Its first apprentice, Rhys Hardiman, was recruited in March through the Employer Incentive Scheme.
Rhys is autistic and the Employer Incentive Scheme offers different funding options to take on apprentices, including those with a disability. The scheme is run by Welsh Government and offers employers up to£4000 funding.
Rhys approached the Managing Director of Travel withMatthew about work opportunities. The company were impressed with his passion and ambition and started working with Educ8 Training to train him through a customer service apprenticeship.
The company plan to take on two more customer service apprentices. Its current staff have also signed up for qualifications inLeadership and Management.
Matthew Sutton, Managing Director at Travel with Matthew said, "Upskilling existing staff, and bringing in new apprenticeships has helped give the business a boost. The energy from our new apprentice has helped us set up new initiatives that have increased bookings.
We had never taken on apprentices before. We didn't even have a job vacancy. Creating opportunities in our community, especially those living with barriers or disability, is important to us. Rhys has become an asset to us. It would not have been possible without Educ8 Training or the WelshGovernment Employer Incentive Scheme."
Educ8 Training offer customers service apprenticeships, from Level 2 and Level 3. The qualifications  benefit learners at any stage of their career- from those just starting to those responsible for an overall customer service strategy.
Rhys said, "My passion is travel so I am enjoying the role. I deal with phone calls and bookings and even update the company website and social media. As an apprentice I get the hands-on experience employers look for, as well as the training and qualifications I need."